10 Movies Like Reality Bites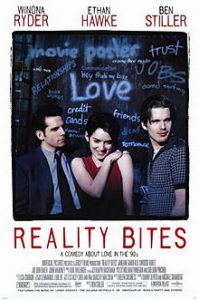 This is a list of movie recommendations of movies similar to Reality Bites. Bear in mind that this list is in no particular order.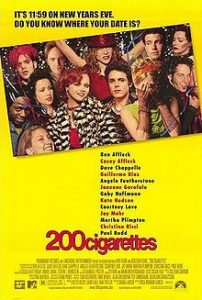 This ensemble comedy follows an array of young people in New York City on New Year's Eve. Among the numerous characters looking for love and fun are impulsive artist Ellie (Janeane Garofalo) and punks Tom (Casey Affleck) and Dave (Guillermo Diaz), who meet up with Stephie (Gaby Hoffmann) and Val (Christina Ricci), two girls from Long Island. Also interacting with various partygoers are a pensive bartender (Ben Affleck) and a taxi driver (Dave Chappelle) who operates a disco in his cab.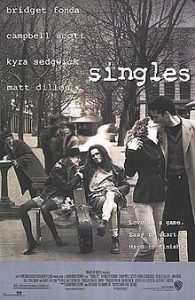 In Seattle during the era of grunge music, the lives and relationships of a group of young people, all living in the same apartment building, go through a period of flux. Among them are waitress and aspiring architect Janet (Bridget Fonda), who finds herself obsessed with bad boy musician Cliff (Matt Dillon) ; Linda (Kyra Sedgwick), an emotionally fragile environmentalist on the look-out for love; and Steve (Campbell Scott), a quintessential nice guy who studies traffic patterns.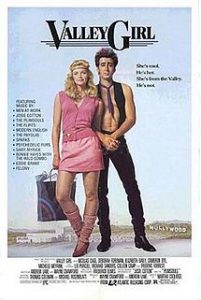 Lovely teen Julie Richman (Deborah Foreman) is steeped in the excessive, pink-clad culture of the San Fernando Valley, complete with her narcissistic boyfriend, Tommy (Michael Bowen). At a party, however, Julie falls for an edgy Hollywood punk named Randy (Nicolas Cage), and the two begin an unlikely romance. Torn between fitting in with her superficial friends and embracing a more non-conformist lifestyle, Julie ultimately has to decide to stay with Tommy or take a risk with Randy.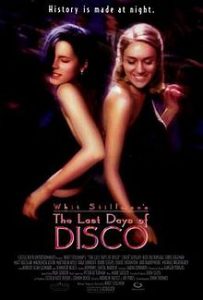 Two young women (Chloë Sevigny, Kate Beckinsale) and their friends spend spare time at an exclusive nightclub in 1980s New York.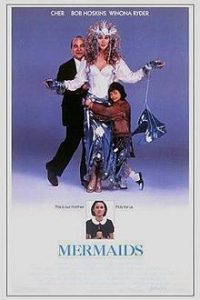 Fifteen-year-old Charlotte Flax (Winona Ryder) is tired of her wacky mom (Cher) moving their family to a different town any time she feels it is necessary. When they move to a small Massachusetts town and Mrs. Flax begins dating a shopkeeper (Bob Hoskins), Charlotte and her 9-year-old sister, Kate (Christina Ricci), hope that they can finally settle down. But when Charlotte's attraction to an older man gets in the way, the family must learn to accept each other for who they truly are.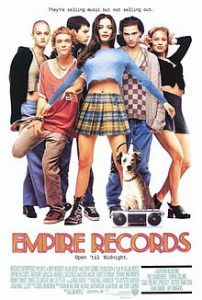 Joe (Anthony LaPaglia) runs Empire Records, an independent Delaware store that employs a tight-knit group of music-savvy youths. Hearing that the shop may be sold to a big chain, slacker employee Lucas (Rory Cochrane) bets a chunk of the store's money, hoping to get a big return. When this plan fails, Empire Records falls into serious trouble, and the various other clerks, including lovely Corey (Liv Tyler) and gloomy Deb (Robin Tunney), must deal with the problem, among many other issues.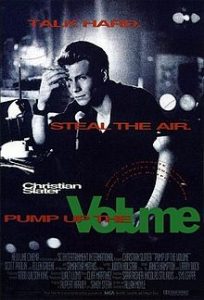 In Arizona, an introverted and insightful teenager, Mark Hunter (Christian Slater), finds an outlet for his viewpoints through a shortwave radio. Broadcasting as "Hard Harry," Hunter uses his pirate radio show to rant against the injustices and hypocrisies taking place in the area, and in society in general. Hunter conceals his off-air identity, but a determined student (Samantha Mathis) discovers the truth, while Principal Creswood (Annie Ross) seeks to shut down Hunter once and for all.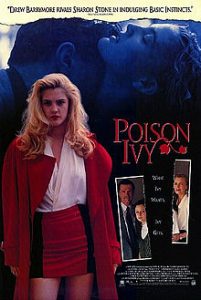 Dejected about her relationship with her father, Darryl (Tom Skerritt), a teen girl, Sylvie Cooper (Sara Gilbert), grows closer to a fiery fellow student named Ivy (Drew Barrymore). But as much as Sylvie craves Ivy's wildness, Ivy, in turn, is attracted to Sylvie's comfortable home life. Ivy seduces Darryl in an attempt to have that life for herself, and also takes steps to kill Sylvie's mother, Georgie (Cheryl Ladd), who is seriously ill, making it look like Sylvie is the guilty one.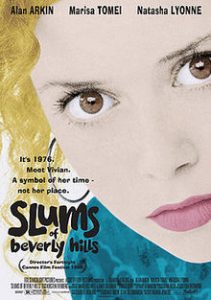 The niece (Marisa Tomei) of a divorced man (Alan Arkin) helps raise his adolescent daughter (Natasha Lyonne) and two sons on the outskirts of Beverly Hills.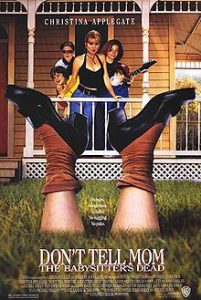 Sue Ellen Crandell (Christina Applegate) is a teenager eagerly awaiting her mother's (Concetta Tomei) summer-long absence. While the babysitter (Eda Reiss Merin) looks after her rambunctious younger siblings, Sue Ellen can party and have fun. But then the babysitter abruptly dies, leaving the Crandells short on cash. Sue Ellen finds a sweet job in fashion by lying about her age and experience on her résumé. But, while her siblings run wild, she discovers the downside of adulthood.
References: Tastedive