10 Movies like Running Scared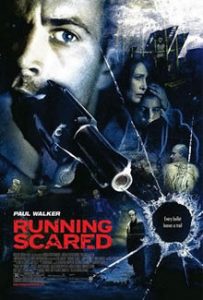 13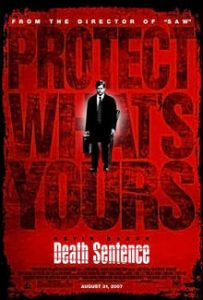 Nick Hume (Kevin Bacon) is on his way home from a hockey game with his son, Brendan, and stops for gasoline. Helplessly he sees a street thug kill Brendan while robbing the station. Believing the justice system will fail him, Nick goes after the killer himself, setting off a war between him and the killer's older brother (Garrett Hedlund).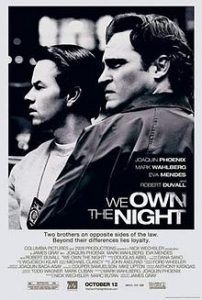 In 1988, New York's police wage an all-out war on drugs, and guilty and innocent alike become casualties. Bobby Green (Joaquin Phoenix), manager of a nightclub that is often frequented by gangsters, tries to remain neutral but hides a potentially fatal secret: His brother (Mark Wahlberg) and father (Robert Duvall) are both cops. After his brother is wounded in an assassination attempt, Bobby can no longer remain neutral. He joins forces with his brother for an all-out assault on the mob.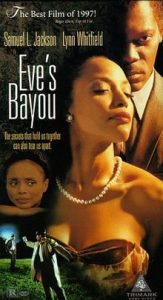 Over the course of a long, hot Louisiana summer, a 10-year-old black girl, Eve Batiste (Jurnee Smollett), discovers that her family's affluent existence is merely a facade. The philandering of her suave doctor father, Louis (Samuel L. Jackson), creates a rift, throwing Eve's mother, Roz (Lynn Whitfield), and teenage sister, Cisely (Meagan Good), into emotional turmoil. Eve, though, manages to find some solace with her quirky psychic aunt, Mozelle (Debbi Morgan).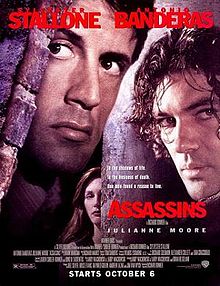 Assassin Robert Rath (Sylvester Stallone) arrives at a funeral to kill a prominent mobster, only to witness rival hired gun Miguel Bain (Antonio Banderas) complete the job for him — with grisly results. Horrified by the murder of innocent bystanders, Rath decides to take one last job and then return to civilian life. But finding his way out of the world of contract killing grows ever more dangerous as Rath falls for his target, Electra (Julianne Moore), and becomes a marked man himself.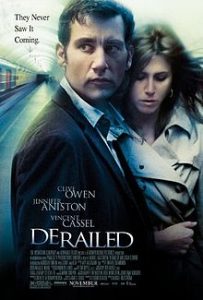 Temptation and a difficult home life leave Charles (Clive Owen) open to an affair with Lucinda (Jennifer Aniston), whom he meets during his commute. Both are married with children, and it isn't long before they are together in a sleazy motel. However, a thug named LaRoche (Vincent Cassel) bursts into the room and attacks them, and they can't report it without their families discovering the affair. As if the violation wasn't enough, LaRoche then calls Charles to blackmail him.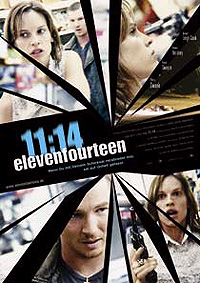 A series of storylines, ranging from bizarre to deadly, runs on parallel tracks before coming to a head at 11:14 p.m. In a fairly typical American suburb, Buzzy (Hilary Swank) and Duffy (Shawn Hatosy) are arrested and find themselves in the police car that responds to a car accident involving Jack (Henry Thomas). Meanwhile, some local youths are rabble-rousing, and a teenage girl is planning a romantic rendezvous. Each is about to find their lives touched by misfortune.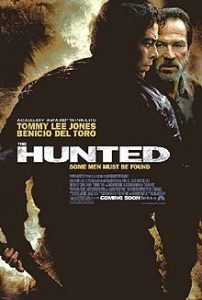 "The Hunted" is a suspense thriller about a tracker, Bonham (Tommy Lee Jones), who teams up with FBI agent Abby Durrell (Connie Nielsen) to hunt down a trained assassin Hallam (Benicio Del Toro). With precision and skill, the predator remains one step ahead, and escapes into the city.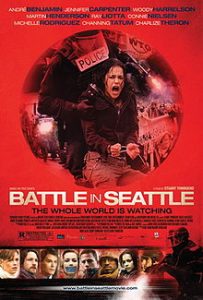 In 1999, members of the World Trade Organization arrive in Seattle for negotiations that are closed to the public. Concerned about globalization, activists Jay (Martin Henderson), Lou (Michelle Rodriguez) and Django (André Benjamin) prepare for peaceful protests. Trying to prevent potential violence, Mayor Tobin (Ray Liotta) attempts to coordinate the police to avoid chaos. When a small group of unruly activists begins wreaking havoc, the planned marches quickly turn to riots.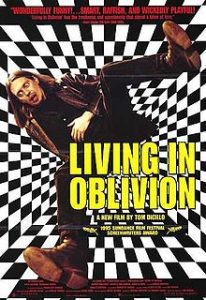 Independent film director Nick Reve (Steve Buscemi) is making his first feature. Everything that can go wrong does: the rebellious catering crew refuses to replace spoiled milk, his actors are flaky and getting an unspoiled take is nearly impossible. Tension between lead actress Nicole (Catherine Keener) and actor Chad (James LeGros), who have just slept together, contributes to the many problems on set. As money and time run out, Nick struggles to complete his film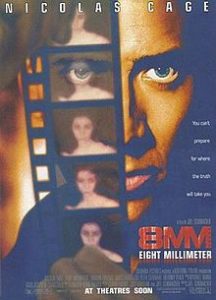 Private detective Tom Welles (Nicolas Cage) lives a normal life with his wife (Catherine Keener) and young daughter, until he receives a startling new case. A widow named Mrs. Christian (Myra Carter) has found what appears to be a snuff film among her late husband's belongings, and she wants Welles to determine if the movie is real or fake. Welles heads to California, where a video store employee (Joaquin Phoenix) helps him infiltrate the dangerous and depraved world of illegal porn movies.
References: Tastedive