10 Movies Like Safe Haven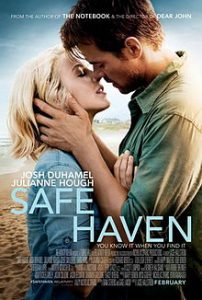 This is a list of movie recommendations of movies similar to Safe Haven. Bear in mind that this list is in no particular order.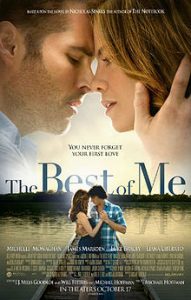 Amanda (Michelle Monaghan) and Dawson (James Marsden) were once high-school sweethearts. They have a bittersweet reunion when they return to their hometown for the funeral of a mutual, beloved friend. Seeing each other again after 20 years apart reignites the love they've never forgotten, but Amanda and Dawson soon discover that the forces that drove them apart when they were younger pose even more threats today. Based on the novel by Nicholas Sparks.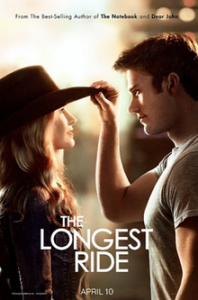 Former bull-riding champion Luke (Scott Eastwood) and college student Sophia (Britt Robertson) are in love, but conflicting paths and ideals threaten to tear them apart: Luke hopes to make a comeback on the rodeo circuit, and Sophia is about to embark on her dream job in New York's art world. As the couple ponder their romantic future, they find inspiration in Ira (Alan Alda), an elderly man whose decades-long romance with his beloved wife withstood the test of time.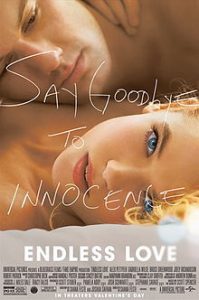 Following their high-school graduation, Jade Butterfield (Gabriella Wilde), a sheltered but privileged teen, becomes enthralled with David Elliot (Alex Pettyfer), a working-class youth with a troubled past. Though Jade and David quickly fall in love, Jade's father (Bruce Greenwood) strongly disapproves of the relationship, while David's father (Robert Patrick) advises caution. However, their parents' disapproval only makes the love-struck teens more determined to pursue the intense affair.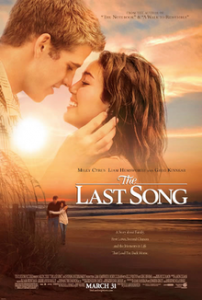 Estranged from her father (Greg Kinnear) for a number of years, teenage Ronnie (Miley Cyrus) isn't pleased when her mother ships her and her younger brother down to a Southern beach town to spend the summer with him. While her father uses a shared love of music to try to reconnect with her, Ronnie finds romance with a handsome local (Liam Hemsworth).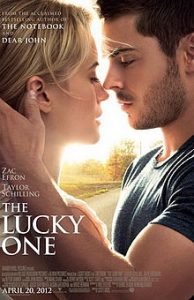 U.S. Marine Sgt. Logan Thibault (Zac Efron) returns home from his third tour of duty in Iraq with the one thing he believes kept him alive: a photograph of a woman he doesn't even know. He learns the woman's name is Beth (Taylor Schilling) and goes to meet her, eventually taking a job at her family-run kennel. Though Beth is full of mistrust and leads a complicated life, a romance blooms, giving Logan hope that Beth could become more than just his good-luck charm.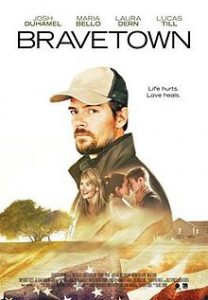 After an accidental drug overdose, a talented teenage DJ goes to live with his estranged father in a small Army town, where he gets to the bottom of his own pain and learns empathy for others.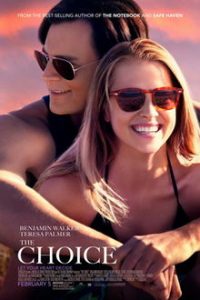 Travis Shaw (Benjamin Walker) is a ladies' man who thinks a serious relationship would cramp his easygoing lifestyle. Gabby Holland (Teresa Palmer) is a feisty medical student who's preparing to settle down with her long-term boyfriend (Tom Welling). Fate brings the two together as Gabby moves next door to Travis, sparking an irresistible attraction that upends both of their lives. As their bond grows, the unlikely couple must decide how far they're willing to go to keep the hope of love alive.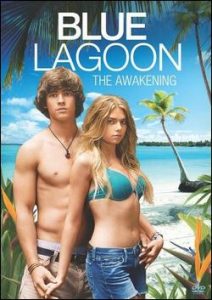 Stranded on a tropical island, two high-school students (Brenton Thwaites, Indiana Evans) fall in love while relying on each other to survive.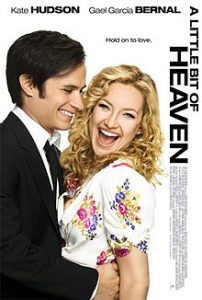 New Orleans ad executive Marley Corbett (Kate Hudson) is a free-spirited woman who embraces her easy sexuality, shuns commitment, and gains support and strength from a close circle of friends. Then Marley learns she has terminal colon cancer. Despite her determination not to be tied down in a serious relationship, Marley finds herself falling in love with her handsome doctor (Gael García Bernal), even as her health slowly deteriorates.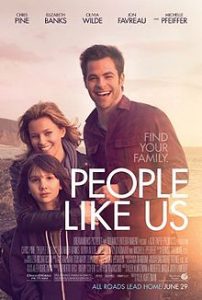 On the day his latest deal collapses, fast-talking-salesman Sam (Chris Pine) receives the news that his father has died. Reluctantly, Sam returns home to settle the estate of his father. In the course of carrying out the man's last wishes, Sam is surprised to learn of the existence of a 30-year-old sister, named Frankie (Elizabeth Banks). As the sister and brother get to know each other, Sam must re-examine both his perceptions about his family and the life choices that he has made.
References: Tastedive