9 Movies Like Shutter Island and Inception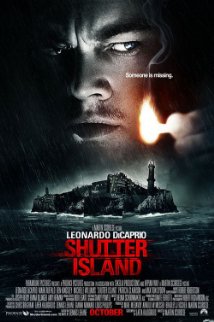 They are great movies to watch, where it will always be worth watching again. Here are my favorite picks of movies like Inception and Shutter Island. Enjoy!
The Prestige(2006)
An illusion gone horribly wrong pits two 19th-century magicians, Alfred Borden (Christian Bale) and Rupert Angier (Hugh Jackman), against each other in a bitter battle for supremacy. Terrible consequences loom when the pair escalate their feud, each seeking not just to outwit — but to destroy — the other man.
American Psycho(2000)
In New York City in 1987, a handsome, young urban professional, Patrick Bateman (Christian Bale), lives a second life as a gruesome serial killer by night. The cast is filled by the detective (Willem Dafoe), the fiance (Reese Witherspoon), the mistress (Samantha Mathis), the coworker (Jared Leto), and the secretary (Chloë Sevigny). This is a biting, wry comedy examining the elements that make a man a monster.
Moon(2009)
Astronaut Sam Bell's (Sam Rockwell) three-year shift at a lunar mine is finally coming to an end, and he's looking forward to his reunion with his wife (Dominique McElligott) and young daughter. Suddenly, Sam's health takes a drastic turn for the worse. He suffers painful headaches and hallucinations, and almost has a fatal accident. He meets what appears to be a younger version of himself, possibly a clone. With time running out, Sam must solve the mystery before the company crew arrives.
The Fountain(2006)
A man (Hugh Jackman) travels through time on a quest for immortality and to save the woman (Rachel Weisz) he loves. As a 16th-century conquistador, Tomas searches for the legendary Fountain of Youth. As a present-day scientist, he desperately struggles to cure the cancer that is killing his wife. Finally, as a 26th-century astronaut in deep space, Tom begins to grasp the mysteries of life, love and death.
The Game(1997)
Nicholas Van Orton (Michael Douglas) is a successful banker who keeps mostly to himself. When his estranged brother Conrad (Sean Penn) returns on his birthday with an odd gift — participation in a personalized, real-life game — Nicholas reluctantly accepts. Initially harmless, the game grows increasingly personal, and Orton begins to fear for his life as he eludes agents from the mysterious game's organizers. With no one left to trust and his money gone, Orton must find answers for himself.
Donnie Darko(2001)
In a funny, moving and distinctly mind-bending journey through suburban America, one extraordinary but disenchanted teenager is about to take Time's Arrow for a ride. After surviving a freak accident, Donnie (Jake Gyllenhaal) begins to explore what it means to be alive, and in short order to be in love, he uncovers secrets of the universe that give him a tempting power to alter time and destiny.
Secret Window(2004)
While in the process of an ugly divorce from his wife (Maria Bello), writer Mort Rainey (Johnny Depp) relocates to his remote cabin in upstate New York for solitude. Attempting to recover his mental health, Rainey has the misfortune of being found by John Shooter (John Turturro), a farmer who claims Rainey plagiarized his work. At first, Rainey ignores the accusations, but Shooter has no intention of quietly disappearing. Soon, Shooter becomes increasingly vicious in his quest for retribution.
The Sixth Sense(1999)
8-year-old Cole Sear (Haley Joel Osment) is haunted by a dark secret: he is visited by ghosts. Cole is frightened by visitations from those with unresolved problems who appear from the shadows. He is too afraid to tell anyone about his anguish, except child psychologist Dr. Malcolm Crowe (Bruce Willis). As Dr. Crowe tries to uncover the truth about Coles supernatural abilities, the consequences for client and therapist are a jolt that awakens them both to something unexplainable.
Jacob's Ladder(1990)
After returning home from the Vietnam War, veteran Jacob Singer (Tim Robbins) struggles to maintain his sanity. Plagued by hallucinations and flashbacks, Singer rapidly falls apart as the world and people around him morph and twist into disturbing images. His girlfriend, Jezzie (Elizabeth Peña), and ex-wife, Sarah (Patricia Kalember), try to help, but to little avail. Even Singer's chiropractor friend, Louis (Danny Aiello), fails to reach him as he descends into madness.
References: IMBD