10 Movies like The Spiderwick Chronicles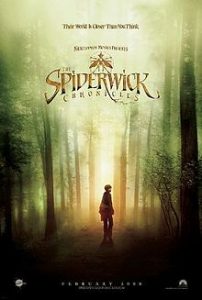 This is a list of movie recommendations of movies similar to The Spiderwick Chronicles. Bear in mind that this list is in no particular order.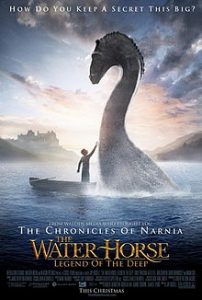 On the shore of Loch Ness, Scotland, Angus (Alex Etel) finds an unusual egg. When it hatches, it releases an unexpected surprise: a water horse, the legendary creature from Scottish mythology. While the boy tries to keep its existence hidden from his mother (Emily Watson), he and his new pet, Crusoe, quickly become inseparable. But as the water horse grows larger, eventually becoming the fabled Loch Ness monster, Angus must protect his friend from those who would want to do it harm.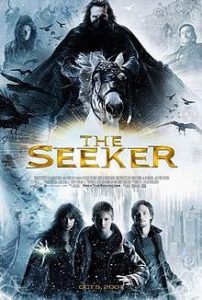 When his family moves from the U.S. to England, young Will Stanton (Alexander Ludwig) feels like a fish out of water. But, he becomes an unlikely hero when he discovers he is the last in a line of warriors known as the Old Ones. The Old Ones protect the world from the forces of the dark. Will must assume the role of The Seeker, using special powers to find the signs hidden throughout the ages and restore the balance between Light and Dark.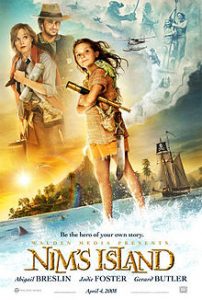 Life is an adventure for a courageous youngster named Nim (Abigail Breslin), who lives on an exotic island with her marine-biologist father. and a menagerie of animal friends. When Nim's father goes missing, she turns to the only person she knows who can help her: adventurer Alex Rover (Gerard Butler). But what she doesn't know is that Alex Rover is really Alexandra (Jodie Foster), a timid recluse. Though faint of heart, Alexandra must find the courage within herself to come to Nim's aid.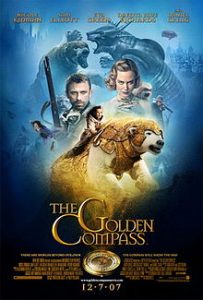 Lyra Belacqua (Dakota Blue Richards) lives in a parallel world in which human souls take the form of lifelong animal companions called daemons. Dark forces are at work in the girl's world, and many children have been kidnapped by beings known as Gobblers. Lyra vows to save her best friend, Roger, after he disappears too. She sets out with her daemon, a tribe of seafarers, a witch, an ice bear and a Texas airman on an epic quest to rescue Roger and save her world.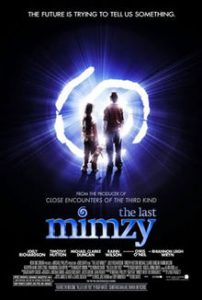 Siblings Emma (Rhiannon Leigh Wryn) and Noah (Chris O'Neil) discover a box full of strange items they believe are toys. As the children play with the objects, their parents (Joely Richardson, Timothy Hutton) and a teacher (Rainn Wilson) notice that their intelligence level is growing by leaps and bounds. Emma reveals that her favorite toy, a stuffed rabbit called Mimzy, talks to her and has an important message from the future.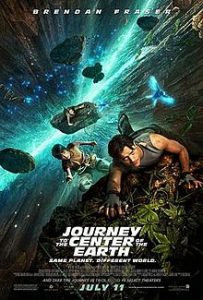 During an expedition to Iceland, professor Trevor Anderson (Brendan Fraser), his nephew Sean (Josh Hutcherson) and their guide, Hannah (Anita Briem), get trapped in a cavern. As they follow their only escape route deeper and deeper below the Earth's surface, they pass through strange places and encounter incredible creatures, including dinosaurs. But as volcanic activity around them increases, they realize they must find their way out — soon.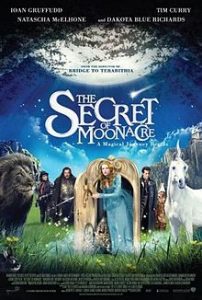 Maria Merryweather is orphaned at the age of 13 and forced to leave her luxurious life in London. She goes to stay with her somewhat eccentric uncle named Sir Benjamin at Moonacre Manor. While reading the pages of a magical book, Maria discovers her true destiny as the Moon Princess of a fantastical war-torn kingdom, which she must save from falling into the sea forever.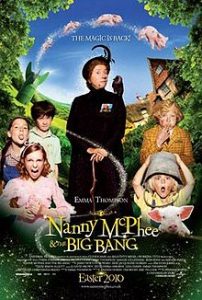 Enigmatic Nanny McPhee (Emma Thompson) arrives on the doorstep of a harried mother, Isabel Green (Maggie Gyllenhaal), who is trying to raise her kids and tend to the family farm while her husband is away at war. Isabel has her hands full with not only her own three, but also with her sister's spoiled pair. With no time to lose, McPhee uses magic to instill in the children five important lessons.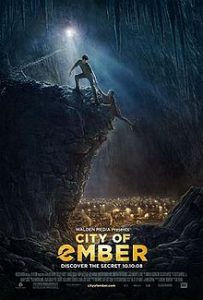 For generations a massive generator has sustained the needs of the underground city of Ember. But the generator was built to last only 200 years, and as its lights start to flicker and fade, it remains to two youths, Lina Mayfleet (Saoirse Ronan) and Doon Harrow (Harry Treadaway), to follow a cryptic series of clues that will restore light to to the place.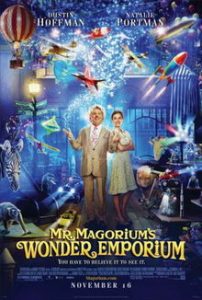 Magic flows freely through the walls and toys within the Wonder Emporium. But when Mr. Magorium (Dustin Hoffman), the store's 243-year-old proprietor, decides to turn the reins over to his manager Molly Mahoney (Natalie Portman), mysterious changes creep over the Emporium. Molly and Henry (Jason Bateman), an accountant, must discover the magic within themselves if they are ever to revive the now-quiet toys.
References: Tastedive