8 Movies Like Spirited Away [Recommendations]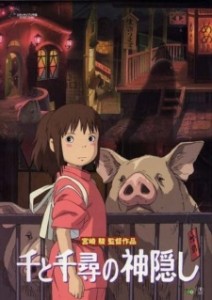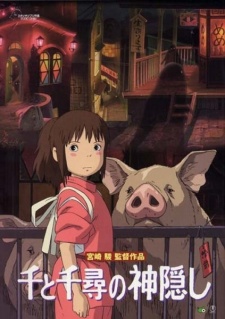 Here are my favorite movies like Spirited Away that I think you should not miss! Keep in mind the list is in no particular order.



Kiki's Delivery Service (1989)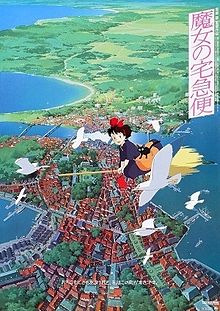 Kiki is studying to become a witch. She has just turned thirteen and must live on her own for a whole year in order to complete her studies. With her is a talking black cat named Gigi. They ride her broom to town and work at a bakery as a delivery person. She will learn the hardship and the growing pains of living on her own. Things will get tougher once she finds out the price of growing up.
Pan's Labyrinth (2006)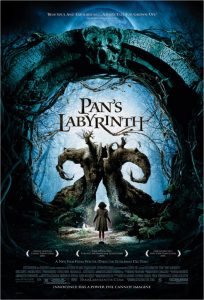 From writer and director Guillermo del Toro (Hellboy 1 and 2, The Devil's Backbone, and Pacific Rim), this film takes place in Spain, 1944. It's about a young girl named Ofelia who is taken into this fantasy world in the center of the labyrinth. It's there she meets an old faun who tells her that she is a princess and must complete trials in order to see her real father and mother again. Meanwhile, her sadistic stepfather takes her and her mother, who is pregnant, to the country. It's there that his army is fighting against the rebels and at the moment it seems they are losing the fight. Pan's Labyrinth won the 2007 Academy Awards for Best Achievement in Makeup, Art Direction, Cinematography, and nominated for both the Academy and the Golden Globes for Best Foreign Language Film of the Year.
Howl's Moving Castle (2004)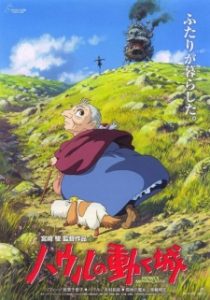 From the legendary writer and director Hayao Miyazaki (Spirited Away, My Neighbor Totoro, and Princess Mononoke) and the movie that was nominated for the best-animated film for the 2006 Academy Awards. Howl's Moving Castle story features an eighteen-year-old girl named Sophie, who's been cursed by the Witch of the Waste and turned into an old woman. She flees and finds a bizarre castle, that is home to the notorious Howl. She meets with Calcifer, a fire demon that powers the castle to move and has a contract with Howl. Calcifer promises to help Sophie become young again if she helps him break out of the contract. Although it becomes hard when she starts to fall in love with him, as he also falls in love as well.
My Neighbor Totoro (1989)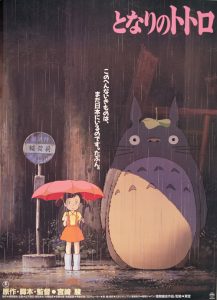 From the studio that brought you Castle in the Sky, Grave of the Fireflies, and The Secret World of Arrietty comes My Neighbor Totoro. In 1958, Two girls, Satsuki, and her younger sister Mei have moved to the countryside of japan with their father, so they can be closer to their mother, who is staying at a hospital because of her illness. During of which, they meet and befriend Totoro, a magical big cat-like bear creature. They go on adventures and learn how to deal with their new lives in the country.
Tokyo Godfather (2003)
From one of the great anime directors, Satoshi Kon (Perfect Blue, Millennium Actress, and Paprika) comes an unusual Christmas movie. A runaway girl named Miyuki, Gin a middle-aged alcoholic, and Hana a former drag queen, who are all homeless and find an abandoned baby and are on a quest to return the unnamed infant to her parents. Along the way, they will discover redemption, closure, and forgiveness in this strange adventure that will bring the trio closer than they ever could imagine.
Princess Mononoke (1997)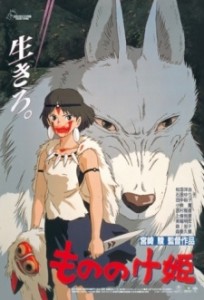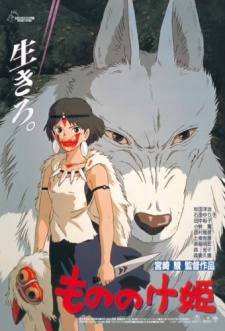 A rampaging boar-god with a deadly curse attacked a village and gave an incurable disease to Ashitaka, the youthful warrior of the village. Now, he must make his way to the forest of the west, to see if he can find a cure before he himself becomes a monster just like the boar who gave him the curse. Once there, he is caught right in the middle of the war between Lady Eboshi and her loyal clan against the gods of the forest. Both sides want the same thing, to protect their home from those who have bad intentions. Can Ashitaka settle their differences before they collide with one to the other, in an epic battle that no one will win the outcome?
The Wind Rises (2013)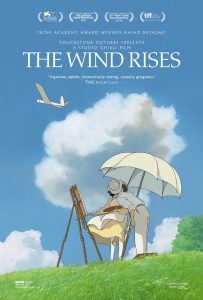 This movie directed by Hayao Miyazaki (Porco Rosso, Castle in the Sky, and Nausicaa of the Valley of the Wind), and was nominated for both the 2014 Golden Globes for Best Foreign Language Film and the Academy Awards for Best Animated Feature Film of the Year. Jiro has always longed to be an aircraft pilot but due to his nearsightedness, he's unable to do so. Inspired by the famous Italian aeronautical designer Caproni, he decides to be a designer as well. The film shows the hardship of Jiro during historical events such as the Great Depression, the Great Kanto Earthquake of 1923, and World War Two. Also showing the good along this journey where he falls in love with Nahoko and the friendship he has with Honjo.
Coraline (2009)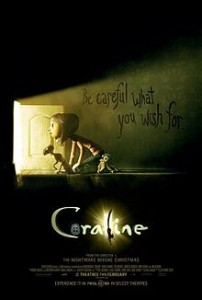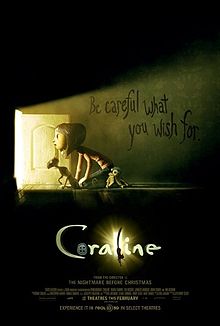 A young girl named Coraline is resenting that she has to move to an old house and hates being neglected by her parents. While unpacking her stuff, she finds a door that leads to a magical  world that's an alternate version of her own, including an alternate version of her parents. After wanting her to stay with them forever she refuses and now must do all she can to get back to her own world and bring back her parents safely.