10 Movies Like The Big Short [Recommendations]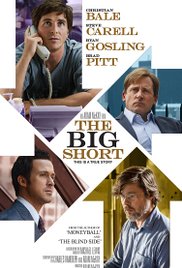 Here are my favorite movies like The Big Short that I think you should not miss! Keep in mind the list is in no particular order.
Spotlight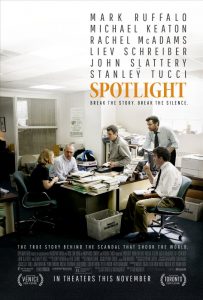 "Spotlight" was named the best picture of 2016 by the Academy Awards and the name of the Boston Globe investigative journalists team. "Spotlight" is based on a true story and uncovers a scandal that involves priests sexually abusing children. As they investigate, what seems as only 13 priests who have sexually abused children, escalates to 87 priests in the Boston area. As they continue on, it gets darker and the team is the only ones to shed light on this matter.
The Ides of March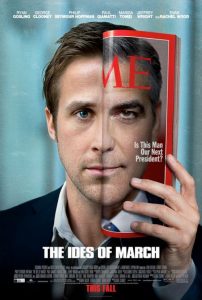 Stephen Meyers is a junior campaign manager for Mike Morris, who's running for the Democratic presidential candidacy. Stephen is an idealistic man, who truly believes in Mike Morris. That he'll do questionable things to get Morris to win. Yet, in doing so he gets caught by a reporter, who will leak the story whether or not Stephen denies or confirms his actions, which would ruin his career either way. However, he happens to have information about Mike Morris that could ultimately destroy his chances of becoming a presidential candidate. Now Stephen must choose between the man who he believes in to become the next president of the United States or his own career.
Moneyball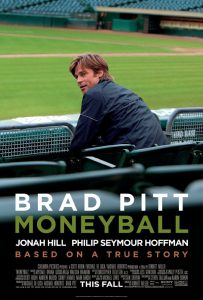 Billy Beane, the General Manager for the Oakland A's, lost to the Yankees in the playoffs and on top of that, he loses three of his star players to a free agency. On the verge of time and a limited budget, Beane must reassemble the team and get back on track to the World Series. In order to do so, he and with a player analysis must use an unorthodox method, that will forever change baseball as we know it,
Steve Jobs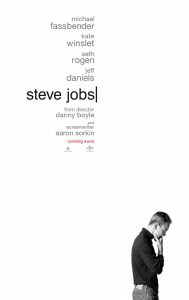 From 1984-1998, the film shows us the life of Steve Jobs, the co-founder of Apple, giving us a darker and cynical interpretation of the man himself. He denies being a father and refuses to support his biological daughter. He belittles some of the people that work for him, such as Steve Wozniak, the other co-founder of Apple. The movie will show you both his high and low points in his life.
Hail, Caesar!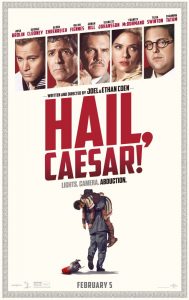 Hollywood in 1951, an actor name Barid Whitlock has been abducted and is being held ransom. Now it's up to Eddie Mannix, the head of property protection at Capitol Pictures, whose job it is to keep any Hollywood star scandals off the press, to bring back Barid Whitlock. Hopefully, in time before people start to notice and it spreads by word of mouth.
Trumbo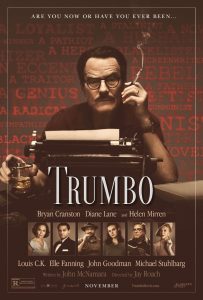 This is the story of Dalton Trumbo, one of the most talented screenwriters of the late 1940s, who was arrested and put in jail for being a member of the Communist party. He is now blacklisted in Hollywood. Yet despite that, he continues to write as a ghostwriter for many films such as Roman Holiday and Spartacus, under different names in order to have some income to feed his family.
Bridge of Spies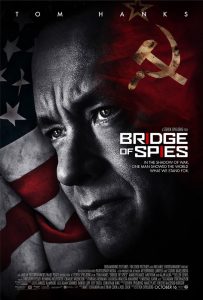 In 1957, during the Cold War, Rudolf Abel has been caught and is accused of being a spy. It is up to James B. Donovan, an American insurance lawyer, to give Rudolf a fair trial. James will face a lot challenges along the way while trying to defend his client. Will James be able to succeed or will he fail before it even begun?
Concussion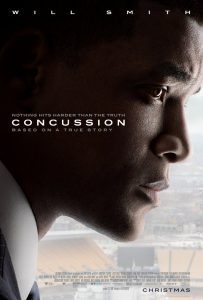 Will Smith stars as Dr. Bennet Omalu, an American immigrant, who's also a brilliant forensic neuropathologist. He was the first to discover CTE, a brain trauma in a pro-NFL football. As a result, the NFL are doing everything in their power to discredit Omalu and his practices. He will fight with all his might and everything on the line, against one of the most powerful institutions in the world.
Sicario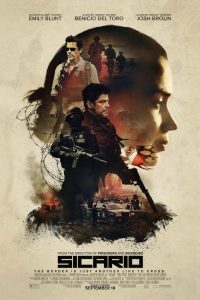 Kate Macer, an FBI agent, has been recruited to take down a Mexican drug cartel. She teams up with a CIA agent, U.S. marshals, delta force squad, and a mysterious latino man, of whom she doesn't fully trust. As the mission continues, not everything is what it seem to be . She is put in a corner, whether to keep on going with the mission or not. And if she does, can she handle whatever she discovers on the mission?
Black Mass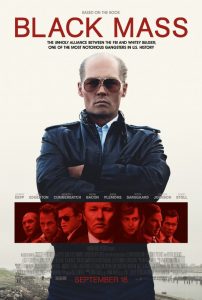 Based on the true story of James "Whitey" Bulger the Irish mob godfather and the man who was the inspiration for Jack Nicholson's character in "The Departed." This movie tells the story of a man terrorized Boston for a long time. He's was an FBI informant who was able to get away with a lot of things during those years, in part because his brother was a state senator. This is about the rise and fall of the most notorious criminal in American history.
References: IMBD