8 Movies Like The Spectacular Now [Recommendations]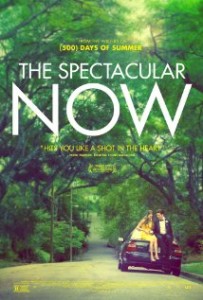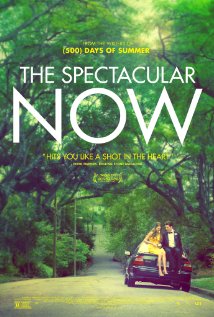 Here are my top picks for movies just like The Spectacular Now. Keep in mind the list is in no particular order. Enjoy the recommendations!
That Awkward Moment(2014)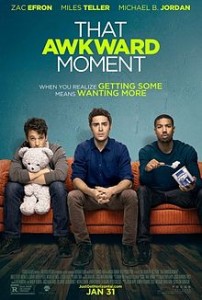 Jason (Zac Efron) is sitting on a bench in New York City waiting for someone to arrive. A voiceover explains that he has been waiting for a long time, but to explain why, he needs to go back to the beginning. Jason begins by telling the audience that every relationship reaches the "So…" moment, where someone in the relationship will want to take the relationship to a more serious place. At that point, Jason knows the relationship is over, as he is not ready to start dating.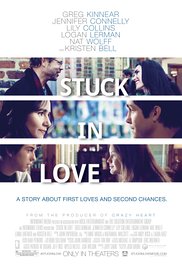 Novelist and part-time teacher Bill Borgens (Greg Kinnear) has been floundering since his ex-wife Erica (Jennifer Connelly) left him for a younger man two years ago. Instead of working on a new book, he spies on Erica and her new husband Martin while pretending to be jogging. Bill's son Rusty (Nat Wolff) is a high school student in love with a classmate named Kate (Liana Liberato) but lacks the courage to talk to her. Bill's daughter Sam (Lily Collins) is a cynical college student who prefers one-night stands and hook-ups with people she knows are less intelligent than herself, in order to shield herself from love.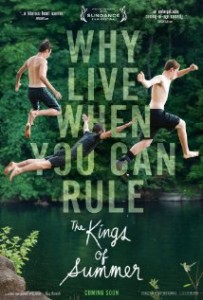 Joe Toy (Nick Robinson), on the verge of adulthood, finds himself increasingly frustrated by the attempts of his single father, Frank (Nick Offerman), to manage his life. After a family game night that ends with Joe calling the cops on Frank for false reasons, Joe declares freedom once and for all, and escapes to a clearing he found in the woods with his best friend, Patrick (Gabriel Basso), who was also sick of his life at home with his annoying and seemingly lame parents, and a strange kid named Biaggio (Moisés Arias) who just happened to tag along.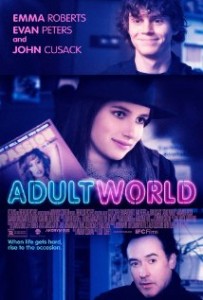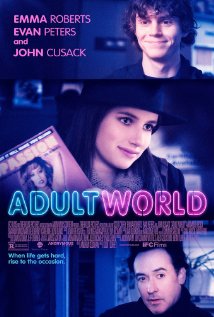 Recent college graduate Amy (Emma Roberts) believes she's destined to be a great poet. Pressed by her parents to earn a living, she takes a job at a small sex shop, Adult World, where she works with the manager, Alex (Evan Peters). When her car is stolen, her parents discover that she had canceled the car's theft insurance to afford submission fees for poetry journals, and kick her out. She briefly moves in with a coworker, transwoman Rubia (Armando Riesco), before finding her own apartment.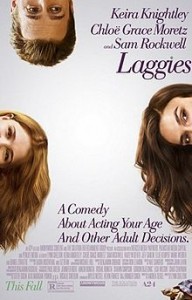 Megan (Keira Knightley) is an aimless twenty-eight-year-old who is in a committed relationship with her high school sweetheart and is still close with her high school friends. At her friend Allison's (Ellie Kemper) wedding, her boyfriend unexpectedly proposes marriage. She also sees her father cheating on her mother. Shocked and confused, she flees and runs into teenager Annika (Chloë Grace Moretz) and her friends. After buying them alcohol, Megan plays with their skateboard. When they ask her to join them on their night out, she does.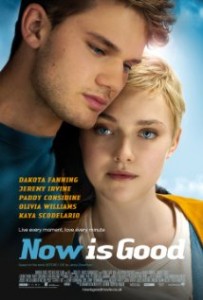 Tessa (Dakota Fanning) is diagnosed with acute lymphoblastic leukemia. Despite her four-year devotion to chemotherapy, she has discovered that she is going to die and comes up with a list of things she wants to do before she dies, including some risky behaviors that she deems necessary to have "lived". Her friend Zoey is excited and supportive of the outrageous bucket list until an unplanned pregnancy test comes up positive.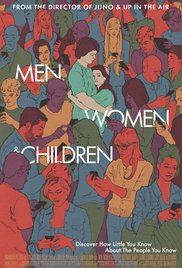 Don and Helen Truby are a sexually unsatisfied married couple. Helen seeks an extra-marital affair through the website Ashley Madison, while Don finds an escort service. Both Don and Helen continue their extra-marital liaisons until Don discovers Helen's Ashley Madison profile and confronts her when she returns home. She tries to speak with him and he cuts her off stating that he too has cheated. Don and Helen have a teenage son. He has been viewing pornographic material online since the age of 10. His preferences have gotten more extreme, to the point that he is unable to become aroused by pornographic material that would be considered "normal" by societal standards.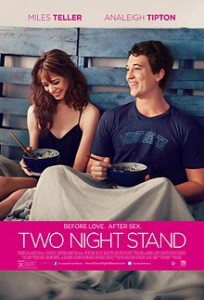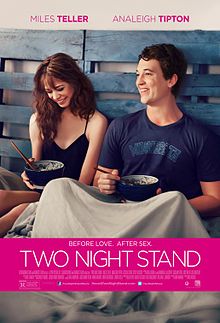 Megan is unemployed and single, and one day she joins a dating website. Her roommates, who just want her to move out, invite her to a party at a club. After a bouncer refuses to let her into the club on the grounds that she looks too young and she is without ID, she sees her ex, Chris, and later decides to have a one-night stand with one of the men she saw on the website, Alec. The next morning, they are less than cordial to each other, but Megan can't leave because of a blizzard. Forced to spend more time together, the two end up telling each other what they did wrong the previous night, convinced that they will never see each other again, and Megan suggests that they "try again".
Afterwards, Megan discovers a closet full of women's clothes, and pictures of Alec with a girl. She finds out that Alec's girlfriend, Daisy, had written a note to him, saying that she wanted to break up, but hadn't given it to him, but he had found it accidentally. Alec wanted to have something to rub in her face when she broke up with him, and so he had joined the dating website. Angry, Megan leaves.
References: TasteKid, Wiki