10 Movies Like How To Train Your Dragon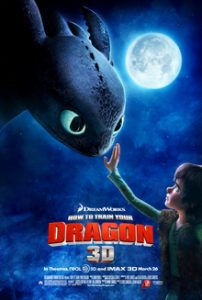 This is a list of movie recommendations of movies similar to How To Train Your Dragon. Bear in mind that this list is in no particular order.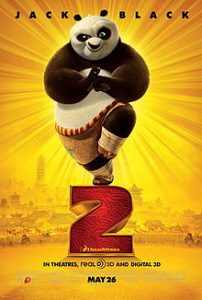 Now known as the Dragon Warrior, Po (Jack Black) protects the Valley of Peace alongside his friends and fellow kung fu masters, the Furious Five. However, a dangerous villain threatens Po's awesome new life with plans to use a secret weapon to wipe out the martial art and conquer China. In order to defeat the new enemy, Po finds he must recall his past and unlock secrets of his mysterious origins; only then will he find the strength to vanquish his foe.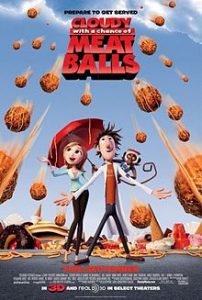 When hard times hit Swallow Falls, its townspeople can only afford to eat sardines. Flint Lockwood, a failed inventor, thinks he has the answer to the town's crisis. He builds a machine that converts water into food, and becomes a local hero when tasty treats fall from the sky like rain. But when the machine spins out of control and threatens to bury the whole world under giant mounds of food, Flint finds he may have bitten off more than he can chew.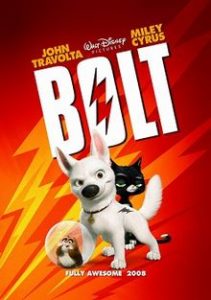 The days of canine superstar Bolt (John Travolta) are filled with danger and intrigue … until the cameras stop rolling. But Bolt doesn't know that he's on a TV show; he thinks his amazing powers are real. When Bolt is accidentally shipped from his Hollywood soundstage to the mean streets of New York, he begins his most-amazing adventure: Armed only with his delusions and accompanied by a cat and a hamster, he sets out to to find his owner, Penny (Miley Cyrus).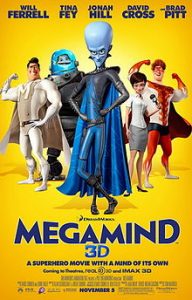 Though he is the most-brilliant supervillain the world has known, Megamind (Will Ferrell) is the least-successful. Thwarted time and again by heroic Metro Man (Brad Pitt), Megamind is more surprised than anyone when he actually manages to defeat his longtime enemy. But without Metro Man, Megamind has no purpose in life, so he creates a new opponent, who quickly decides that it's more fun to be a bad guy than a hero.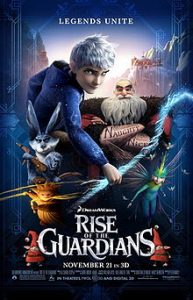 Generation after generation, immortal Guardians like Santa Claus (Alec Baldwin), the Easter Bunny (Hugh Jackman) and the Tooth Fairy (Isla Fisher) protect the world's children from darkness and despair. However, an evil boogeyman named Pitch Black (Jude Law) schemes to overthrow the Guardians by obliterating children's belief in them. It falls to a winter sprite named Jack Frost (Chris Pine) to thwart Pitch's plans and save the Guardians from destruction.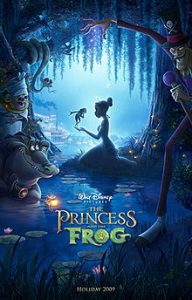 Hardworking and ambitious, Tiana (Anika Noni Rose) dreams of one day opening the finest restaurant in New Orleans. Her dream takes a slight detour when she meets Prince Naveen (Bruno Campos), who has been turned into an amphibian by evil Dr. Facilier. Mistaking her for a princess and hoping to break the spell, Naveen plants a kiss on poor Tiana — thereby turning her into a frog as well. The pair hop along on an adventure through the bayous to seek the help of a powerful voodoo priestess.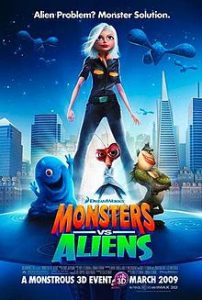 When a meteor full of space gunk transforms Susan Murphy (Reese Witherspoon) into a giant, the government renames her Ginormica and confines her to a secret compound with other monsters, like bug-headed Dr. Cockroach (Hugh Laurie). When an extraterrestrial robot lands on Earth and begins a rampage, Gen. W.R. Monger persuades the president to send Ginormica and her fellow monsters to battle the machine and save the planet.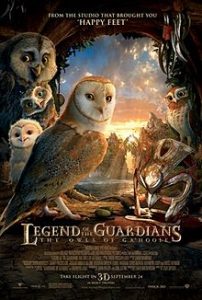 A father owl's tales of the Guardians of Ga'Hoole enthrall his son Soren, but an older son scoffs at the stories of winged warriors who fought an epic battle to save all of owlkind from the evil Pure Ones. Later the brothers become captives of the Pure Ones, but Soren makes a daring escape and, with the help of other young owls, seeks out the Guardians and brings them back to defend their people once again.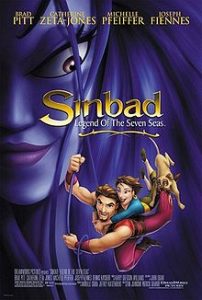 The adventurous sailor (Brad Pitt) and a beautiful stowaway (Catherine Zeta-Jones) have 10 days to save a prince from execution.
Long before meeting Shrek, Puss in Boots (Antonio Banderas) — just named a hero for saving a woman from a charging bull — is run out of town on suspicion of bank robbery, even though the real villain is Puss' friend, Humpty Dumpty (Zach Galifianakis). Though there is still animosity between them, Puss and Humpty reunite to steal a goose that lays golden eggs. Joining them for the adventure of nine lifetimes is notorious cat burglar, Kitty Softpaws (Salma Hayek).
References: Tastedive