10 Movies Like Underworld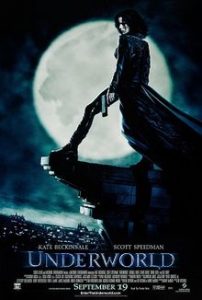 This is a list of movie recommendations of movies similar to Underworld. Bear in mind that this list is in no particular order.
Famed monster slayer Gabriel Van Helsing (Hugh Jackman) is dispatched to Transylvania to assist the last of the Valerious bloodline in defeating Count Dracula (Richard Roxburgh). Anna Valerious (Kate Beckinsale) reveals that Dracula has formed an unholy alliance with Dr. Frankenstein's monster (Shuler Hensley) and is hell-bent on exacting a centuries-old curse on her family. Together Anna and Van Helsing set out to destroy their common enemy, but uncover some unsettling secrets along the way.
As Umbrella Corp.'s deadly T-virus continues to turn the world's population into legions of flesh-eating zombies, Alice (Milla Jovovich), the human race's last hope, awakes deep within Umbrella's secret operations facility. The further she delves into the complex, the more of her mysterious past is unveiled. Her global hunt for those responsible for the outbreak leads to a mind-blowing revelation; Aided by friends old and new, Alice fights to escape from a world on the edge of oblivion.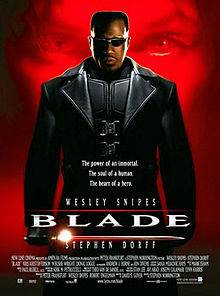 A half-mortal, half-immortal is out to avenge his mother's death and rid the world of vampires. The modern-day technologically advanced vampires he is going after are in search of his special blood type needed to summon an evil god who plays a key role in their plan to execute the human race.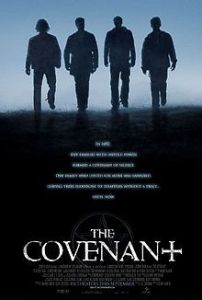 In the 17th century, five families with supernatural powers make a pact of silence. Eventually one power-hungry family is banished. The descendants of those four remaining families are heirs to tremendous power. Known as the Sons of Ipswich, the boys attend elite Spencer Academy. When a student there is found dead after a party, unraveling secrets threaten to shatter the pact that has protected the boys' families for centuries.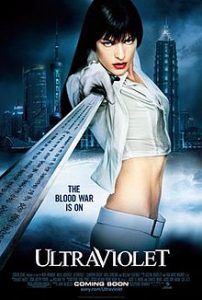 In the late 21st-century, a vampiric disease modifies some people, imbuing each of them with superhuman strength, intelligence and speed. Worldwide civil war looms as normal people, feeling threatened by their enhanced brethren, demand the extermination of the group. One such transformed female (Milla Jovovich) finds herself caught in the crossfire when she becomes the protector of a boy who is perceived to be a threat to humanity.
Assassin-for-hire Elektra (Jennifer Garner) works for a mysterious international organization known as the Hand, for which she kills her targets without question, and in a conspicuous red bustier, no less. When the Hand asks her to kill Mark Miller (Goran Visnjic) and his daughter, Abby (Kirsten Prout), while they're on holiday, Elektra's conscience kicks in and she decides to protect her targets rather than eliminate them. Of course, the Hand isn't so willing to let them off the hook.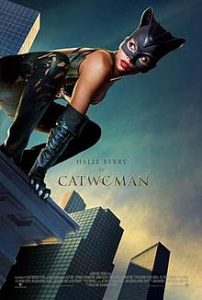 "Catwoman" is the story of shy, sensitive artist Patience Philips (Halle Berry), a woman who can't seem to stop apologizing for her own existence. She works as a graphic designer for Hedare Beauty, a mammoth cosmetics company on the verge of releasing a revolutionary anti-aging product. When Patience inadvertently happens upon a dark secret her employer is hiding, she finds herself in the middle of a corporate conspiracy. What happens next changes Patience forever.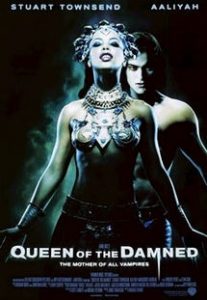 Follows the legendary vampire Lestat (Stuart Townsend), who has reinvented himself as a rock star in the contemporary American music scene. His music wakes Akasha (Aaliyah), the queen of all vampires, and inspires her desire to make Lestat her king. Akasha's malevolent power is so great that all the immortal vampires must stand against her if they want to survive. Meanwhile, a young London woman with a fascination for the dark side (Marguerite Moreau) falls in love with Lestat.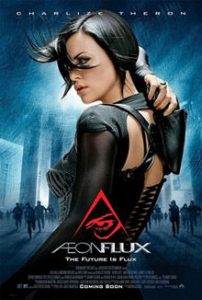 In the 25th century, the Earth's population has dwindled to a surviving five million following a devastating virus that almost resulted in the extinction of all human life 400 years earlier. Confined to one city-state, a group of rebels, led by Handler (Frances McDormand), seeks to destroy the oppressive government — first, by assassinating a high-ranking chairman (Marton Csokas). Tasked with this mission, Aeon Flux (Charlize Theron) must integrate herself in a world of deceit and mystery.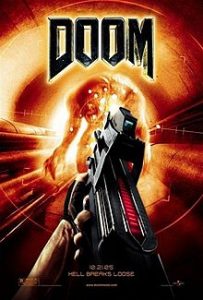 A team of space marines known as the Rapid Response Tactical Squad, led by Sarge (The Rock), is sent to a science facility on Mars after somebody reports a security breach. There, they learn that the alert came after a test subject, a mass murderer purposefully injected with alien DNA, broke free and began killing people. Dr. Grimm (Rosamund Pike), who is related to team member Reaper (Karl Urban), informs them all that the chromosome can mutate humans into monsters — and is highly infectious.
References: Tastedive