10 Movies like Zathura [Recommendations]
These are my recommendations for films and movies similar to Zathura. Bear in your mind that this list is in no particular order.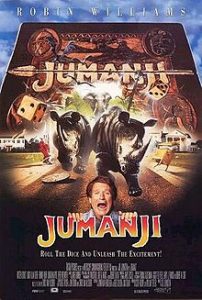 A magical board game unleashes a world of adventure on siblings Peter (Bradley Pierce) and Judy Shepherd (Kirsten Dunst). While exploring an old mansion, the youngsters find a curious, jungle-themed game called Jumanji in the attic. When they start playing, they free Alan Parrish (Robin Williams), who's been stuck in the game's inner world for decades. If they win Jumanji, the kids can free Alan for good — but that means braving giant bugs, ill-mannered monkeys and even stampeding rhinos!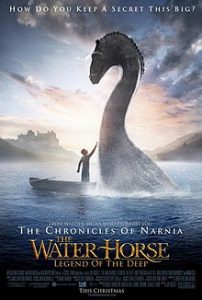 On the shore of Loch Ness, Scotland, Angus (Alex Etel) finds an unusual egg. When it hatches, it releases an unexpected surprise: a water horse, the legendary creature from Scottish mythology. While the boy tries to keep its existence hidden from his mother (Emily Watson), he and his new pet, Crusoe, quickly become inseparable. But as the water horse grows larger, eventually becoming the fabled Loch Ness monster, Angus must protect his friend from those who would want to do it harm.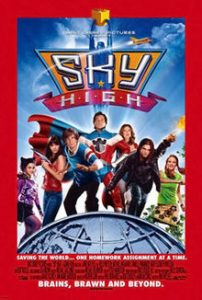 At a school in the sky where teens learn how to be superheroes, Will Stronghold (Michael Angarano) lands in a class for students who show special promise. Classmate Gwen (Mary Elizabeth Winstead) quickly cozies up to Will, but it's soon clear that she has other motives. When he learns that Gwen's mother is a villain who was defeated by his father, Steve Stronghold (Kurt Russell), Will realizes that Gwen is aiming for revenge, and he rushes to a school dance in the hope of stopping her.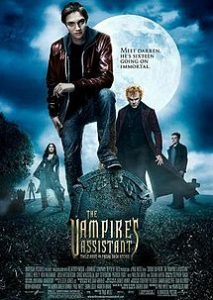 Darren (Chris Massoglia) is just like any other teenager, until the day he encounters the Cirque du Freak and a vampire named Larten Crepsley (John C. Reilly). After Crepsley turns him into one of the undead, Darren joins the traveling sideshow and its parade of weird and monstrous creatures. As he learns to use his newfound powers, Darren unwittingly becomes a pawn in the struggle between vampire factions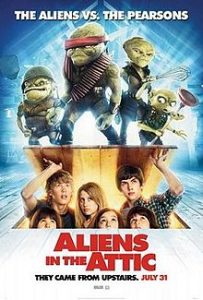 A family vacation is anything but restful when young Tom Pearson (Carter Jenkins), his siblings, and his cousins encounter an invading force of tiny aliens who are bent on conquering Earth. The aliens gain control of Ricky, the boyfriend of Tom's sister Bethany (Ashley Tisdale). Using an implant in his brain, they use him to carry out their plot. When Tom learns that the implant works only on grown-ups, he sees a chance to fight off the invaders — but only if the adults are kept clueless.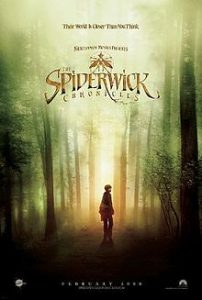 Of the three Grace children, Jared (Freddie Highmore) has always been thought of as the troublemaker. So when strange things happen after his family's move to a relative's dilapidated estate, sister Mallory (Sarah Bolger), twin brother Simon and their mother assume that Jared is behind it all. However, magical creatures roam the grounds, and they all want a special book that Jared has found: a field guide to fantastic creatures, penned by Arthur Spiderwick.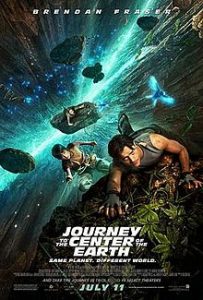 During an expedition to Iceland, professor Trevor Anderson (Brendan Fraser), his nephew Sean (Josh Hutcherson) and their guide, Hannah (Anita Briem), get trapped in a cavern. As they follow their only escape route deeper and deeper below the Earth's surface, they pass through strange places and encounter incredible creatures, including dinosaurs. But as volcanic activity around them increases, they realize they must find their way out — soon.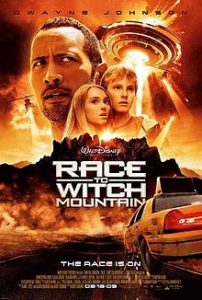 Jack Bruno (Dwayne Johnson), a Las Vegas taxi driver, is swept up in the adventure of a lifetime when he meets Sara (AnnaSophia Robb) and Seth (Alexander Ludwig), a pair of extraterrestrial youths who possess paranormal powers. In order to prevent an invasion of Earth, Jack must help the youths reach their spaceship, which is buried within Witch Mountain. But the task will not be easy, for government operatives and an alien bounty hunter are fast on their trail.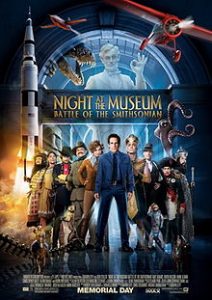 Once the night guard at the Museum of Natural History, Larry Daley (Ben Stiller) is now a successful purveyor of infomercial products. Soon after learning that his museum friends have been shipped to the Smithsonian Institution, Larry receives a distress call from Jedediah, who warns him that four of history's greatest villains have come to life and are planning to take over the Smithsonian first, then the world. Larry joins forces with friends old and new to stop the quartet's nefarious plans.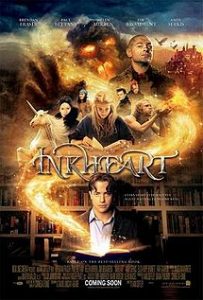 Mo (Brendan Fraser) and his daughter, Meggie, have the ability to bring storybook characters to life just by reading aloud. That gift backfires when he accidentally summons Capricorn, the evil villain of the novel "Inkheart." Mo and Meggie must find a way to send him back to his literary realm, but the task will not be easy, for the malefactor likes his new world and will not leave it voluntarily.
References: Tastekid