8 Shows Like Arrow [Recommendations]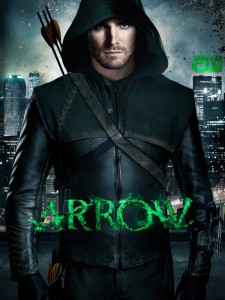 These are my favorite picks for shows like Arrow. Keep in mind that the list is in no particular order. Enjoy the recommendations.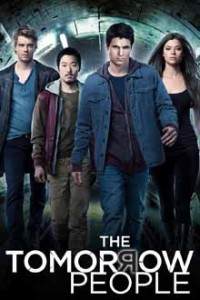 When Stephen Jameson starts hearing voices and teleporting in his sleep, he believes he is going crazy. In desperation, he listens to one of the voices and is led to a group of genetically advanced teens known as the tomorrow people, who are being hunted down by Ultra, a paramilitary group of scientists headed by Dr. Jedikiah Price. Torn by an offer from Price — having a normal life among people he belongs, but in exchange for helping rid the world of tomorrow people — Stephen chooses the higher road despite its probable surprises.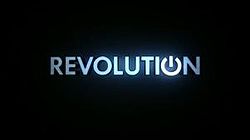 Fifteen years after an unknown event has caused all electricity to stop working, plunging the world into another dark age, people have adjusted to life without planes, high-tech communication, and electricity. In small farming communities, life seems sweeter at this slower pace, but danger and mystery lurk in the shadows. After the militia kills a man who — supposedly — had something to do with the blackout, his daughter teams with unlikely allies to determine the truth about the cataclysm in order to reclaim the future.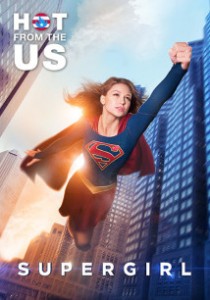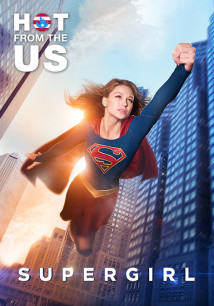 At 12 years old, Kara Zor-El escapes doom on planet Krypton to find protection on Earth with the Danver family, where she grows up in the shadow of her foster sister, Alex, and learns to hide the extraordinary powers she shares with her cousin, Superman. Now an adult living in National City and working for media mogul Cat Grant, Kara finds her days of keeping her abilities a secret are over when super-secret agency head Hank Henshaw enlists her to help protect the city's citizens from threats. Finally coming into her own, Kara must juggle her new responsibilities with her very human relationships.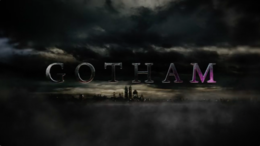 Jim Gordon is a rising detective in corrupt Gotham City, where his late father was a successful district attorney. Brave, honest and determined to prove himself, Jim hopes to return the city to the glamorous, purer version he remembers as a child. He and his partner, legendary Detective Harvey Bullock, must navigate the dirty politics of Gotham's justice system, even as they tackle a high-profile case, the murder of billionaires Thomas and Martha Wayne. Gordon becomes a friend to their young orphan, Bruce.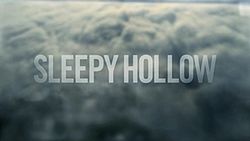 Ichabod Crane awakes from the throes of death 250 years in the future where he must solve a mystery dating back to the founding fathers. Due to a blood spell cast on a battlefield during the Revolution, the infamous headless horseman is revived along with Crane, and the murderous rider embarks on a bloody rampage in present-day Sleepy Hollow. Ichabod realizes that he must act quickly, for the headless horseman is only the first of the Four Horsemen of the Apocalypse. Detective Abbie Mills, a woman familiar with supernatural experiences, forms a bond with Crane as they try to stop an increasingly vicious cycle of evil.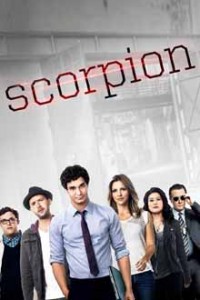 Eccentric genius Walter O'Brien leads a group of brilliant misfits who constitute Homeland Security's new think tank, helping defend against the high-tech threats of the computer age. The team — dubbed Scorpion — includes behaviorist Toby Curtis, mechanical prodigy Happy Quinn, and statistics guru Sylvester Dodd. While comfortable with one another, the team members struggle with understanding life outside their circle, so when they need help translating societal cues, they rely on the skills of Paige Dineen, a woman with a gifted young son.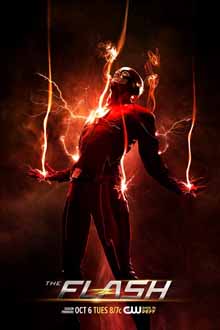 At 11, Barry Allen's life changed completely when his mother died in a freak accident and his innocent father was convicted of her murder. Now a crime-scene investigator, his dedication to learn the truth about his mother's death drives him to follow up on every new scientific advancement and urban legend. When his latest obsession — a particle accelerator heralded as a world-changing invention — causes an explosion, it creates a freak storm and Barry is struck by lightning. He awakes from a coma nine months later with the power of superspeed. When he learns that others who have gained powers use them for evil, he dedicates himself to protecting the innocent, while still trying to solve the older mystery.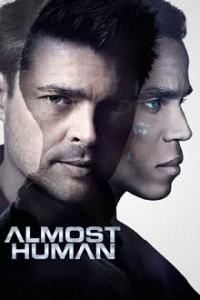 In 2048, police officer John Kennex wakes up from a 17-month coma without his girlfriend, his partner — and without one of his legs. While Kennex survived a catastrophic attack on the police department, his partner, relationship and one limb did not. Now outfitted with highly sophisticated synthetic appendage — along with depression, trauma on-set OCD and PTSD — Kennex is persuaded to come back to work by longtime ally Capt. Sandra Maldonado. As all cops are required to work with a robot, Kennex must overcome his aversion to androids and get accustomed to his new partner: a discontinued android with unexpected emotional responses.
References: Wikipedia, TasteKid