10 Shows Like Knight Rider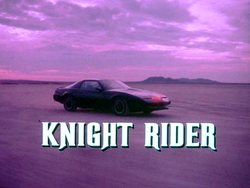 These are my recommendations for T.v shows similar to Knight Rider. Keep in mind that this list is in no particular order.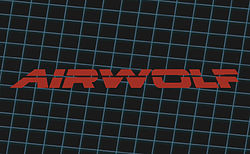 At the behest of a shadowy government organization, an enigmatic loner steals a supersonic military helicopter from its twisted creator and uses it to fight the bad guys around the world in this 1980s action series.
Steve Austin is an astronaut who is seriously injured when his spaceship crashes. Handsome and athletic, Austin undergoes a government-sanctioned surgery, which rebuilds several of Steve's body parts with machine parts, making him cyborglike. When Steve recovers, his machine parts enable him to have superhuman strength and speed, as well as other powers. With these powers, Steve goes to work for the Office of Scientific Information, battling evil for the good of mankind.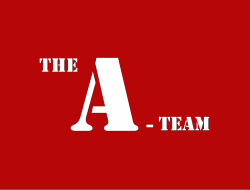 A team of ex-special forces soldiers on the lam from the military police (even though they didn't really commit the crime for which they'd been imprisoned) leaves a trail of explosions in its wake. But Hannibal, Faceman, B.A. and Murdock always stop to help the little guy against some corrupt local bigwig before escaping the MPs once again.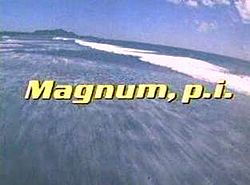 This series makes the most of its Hawaiian setting by sending private eye Thomas Magnum all over Oahu righting wrongs — at least when he isn't dealing with security at the posh estate (dubbed Robin's Nest) of absentee owner, and celebrated-but-unseen author, Robin Masters and clashing with stuffy British butler Higgins. T.C. and Rick, buddies from Magnum's days in the military, help him out with cases. Magnum is provided nearly unlimited use of many of Masters' luxury items, including a Ferrari.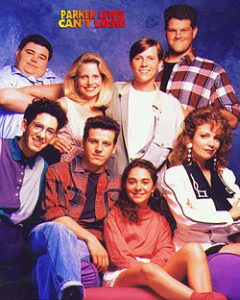 Parker Lewis is a teenager who apparently can't lose. He's cool, cute, popular, hip – and seems to get away with anything. That's not to say he's got no problems. His nemesis is his high-school principal, Grace Musso, whose sole purpose in life seems to be getting Parker expelled. Then there's Parker's little sister, Shelly, whose sole purpose in life seems to be tattling on Parker. However, with best friends Mikey and Jerry, Parker takes on the world and makes the best of high school.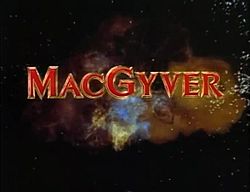 MacGyver is a top agent for the Phoenix Foundation, a progressive agency devoted to righting the wrongs of the world. Even more progressive is the genius MacGyver, who never carries a gun and always thwarts the enemy with vast scientific knowledge – sometimes with little more than a paper clip and the duct tape in his pocket.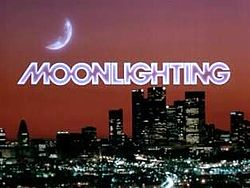 After being cleaned out by her no-good manager, model Maddie Hayes is about to sell one of her few remaining assets, the Blue Moon Detective Agency – until snarky employee David Addison talks her out of it, saving his job and launching a new career for her.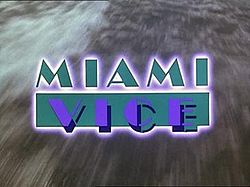 This series is largely remembered for the stylish clothes Detectives Sonny Crockett and Ricardo Tubbs wore, the soundtrack, and its distinct visuals. But beneath the veneer is a surprisingly dark cop show. The cocaine boom of the 1980s framed many stories about drugs and murder, with Crockett and Tubbs often resorting to violence in the course of their work.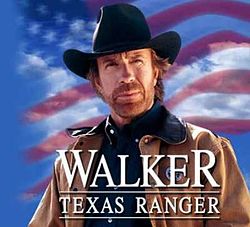 Texas Ranger Cordell Walker kicks posterior — usually in slo-mo. Because of his martial-arts skills, he has a competitive edge against the bad guys. With the help of retired ranger C.D. Parker, partner James Trivette and A.D.A. Alex Cahill, Walker ruthlessly fights for justice.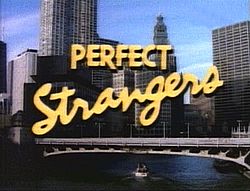 When Wisconsin native Larry Appleton moves into his first apartment in Chicago, he enjoys his newfound privacy. But that privacy quickly vanishes when Balki Bartokomous, a previously unknown cousin from Mediterranean island of Mypos, shows up wanting to move in. Larry decides to act as a mentor to Balki and help teach him about life in America, which is vastly different than what Balki is used to in his homeland. The two grow close as time goes on, going on many wacky adventures. Over time, both have relationships that eventually end in marriage.
References: Tastedive