15 Shows Like Modern Family [Recommendations]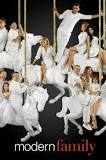 If you enjoyed the show, I have compiled a list of the shows like Modern Family. Keep in mind the list is in no particular order and I highly suggest you check out their summaries to see if that is something that you might like.
Two and a Half Men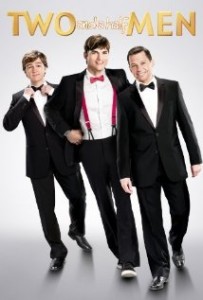 Chiropractor and single father Alan Harper lives in a beachfront house with divorced Internet billionaire Walden Schmidt, who bought the house following the untimely death of Alan's brother, Charlie. As they acclimate to their living arrangement, the tightly wound Alan finds himself taking on a mentor role with Walden, whose lifelong dependence on being taken care of has left him a bit naive. Despite his unsuccessful romantic history, Alan also tries to help Walden overcome his limited experiences with dating. Berta, a sharp-tongued, unapologetic housekeeper, is also featured in the series.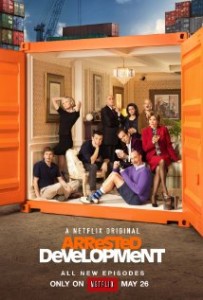 Michael Bluth finds himself forced to stay in Orange County and run the family real estate business after his father, George Bluth Sr., is sent to prison for committing white-collar crime. He tries to juggle the wants and needs of his spoiled and eccentric family while being a good role model for his teenage son, George Michael.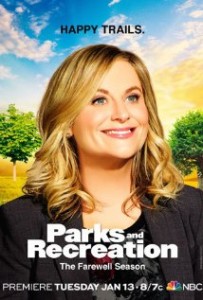 Leslie Knope, a midlevel bureaucrat in an Indiana Parks and Recreation Department, hopes to beautify her town (and boost her own career) by helping local nurse Ann Perkins turn an abandoned construction site into a community park, but what should be a fairly simple project is stymied at every turn by oafish bureaucrats, selfish neighbors, governmental red tape and a myriad of other challenges. Leslie's colleague Tom Haverford, who delights in exploiting his position for personal gain, is as likely to undermine her efforts as to help her, while her boss, Ron Swanson, is adamantly opposed to government in any form, even though he's a bureaucrat himself.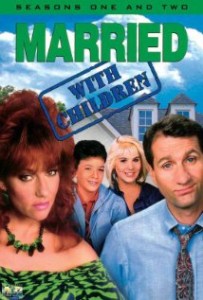 The antithesis of the loving "Cosby Show" family, "Married … With Children" focused on the Bundys, a suburban Chicago family who would rather eat nails than say a kind word to one another. Al, the patriarch, is a misogynistic shoe salesman, whose wife, Peggy, is a housewife who does no work around the house. Saying their children, Kelly and Bud, do not have a lot going for them is an understatement. This biting comedy focuses on the couple's constant verbal sparring over their slacker kids, their lack of money, success and intimacy.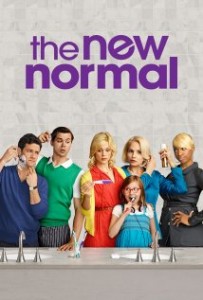 Los Angeles couple Bryan and David have successful careers and a loving relationship and are ready for a baby. Just as they start to worry that they will never be blessed with parenthood, they meet Goldie, a waitress who has just moved to California with her precocious 8-year-old daughter to escape from her closed-minded grandmother and a life without a future. The guys quickly work out a deal with Goldie to become their surrogate, and in the process, the little group forms a unique family unit of its own.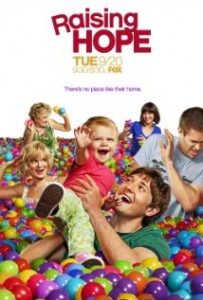 Jimmy Chance, a 23-year-old man who skims pools for a living, has a chance romantic encounter with Lucy, a wanted felon. When he visits Lucy in prison months later, Jimmy discovers that she gave birth to a baby he must now raise — with his family's help. Jimmy's family includes his parents, who have no interest in helping to raise their grandchild, and his grandmother, Maw Maw, who can barely care for herself … let alone a baby. Greg Garcia ("My Name Is Earl") created and executive produces the family comedy.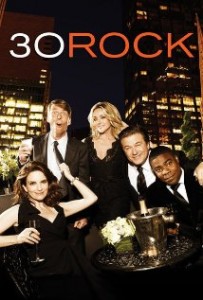 Based more-than-loosely on backstage shenanigans at "Saturday Night Live," "30 Rock" centers on young Liz Lemon, currently head writer for a live sketch-comedy show in New York. Complications follow when the network's new president orders Liz to hire mentally unstable movie star Tracy Jordan to join the cast, throwing neurotic leading lady (and Liz's best friend) Jenna Maroney into a tizzy. Liz tries to juggle all the egos around her while trying to chase her own dream.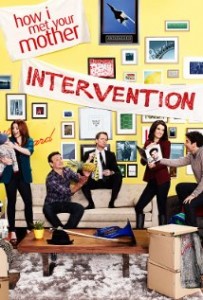 Ted has fallen in love. It all started when his best friend, Marshall, drops the bombshell that he plans to propose to longtime girlfriend Lily, a kindergarten teacher. Suddenly, Ted realizes that he had better get a move on if he hopes to find true love. Helping him in the quest is Barney, a friend with endless — often outrageous — opinions, a penchant for suits and a foolproof way to meet women. When Ted meets Robin, he is sure it's love at first sight, but the affair fizzles into friendship. Voice-over by Bob Saget ("Full House") tells the story through flashbacks.
References: IMBD, Wiki