8 Shows Like New Girl [Recommendations]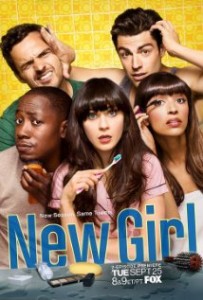 These are my favorite picks for shows like New Girl. Keep in mind that the list is in no particular order. Enjoy the recommendations.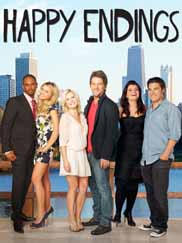 For years, perfect couple Dave and Alex were the core of their group of friends, holding them all together. But when Alex leaves Dave at the altar, the gang must figure out how to deal with the fallout and split their time. Luckily, Alex and Dave realize what they all have together is worth saving.
The exes decide that, just because their relationship has changed, it doesn't mean they need to lose each other completely, and as they all adjust to their new reality, they have their friends there to help get them through.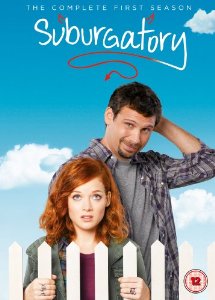 When single dad George Altman finds a box of condoms on the nightstand of his daughter, Tessa, he doesn't know what to do at first. Eventually, he decides to move with Tessa from a New York City apartment to a house in the suburbs. It's culture shock in the beginning, especially for Tessa, but the b
ig-haired moms and caffeine-chugging kids slowly start to become endearing. George's knee-jerk reaction may work out better than he had imagined — experiencing the transition together helps dad and daughter grow closer.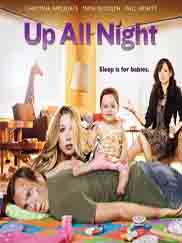 Christina Applegate returns to TV as Reagan, a successful talk show executive producer who has just had a child with her stay-at-home husband, Chris (Will Arnett). As they adjust to their new life, Reagan and Chris become rattled by self-doubt, sleep deprivation and the pressure of today's parenting protocols. At work, Reagan is constantly reminded of the carefree life she and Chris have traded in for parenthood by her boss and best friend, vulnerable talk show host Ava, who leads a robust social life.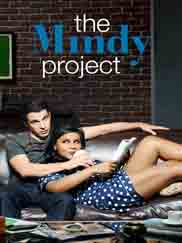 Mindy Lahiri is a successful, skilled doctor, but when she leaves the office, all bets are off. She aspires to become a more well-rounded woman, someone who is punctual, frugal and well-read instead of someone who is obsessed with romantic comedies and likely to give an inappropriate toast at a wedd
ing. Despite stumbles, Mindy remains determined to get her personal and romantic life on track — before her friends and colleagues are forced to stage an intervention — and find her perfect happy ending.

Los Angeles couple Bryan and David have successful careers and a loving relationship and are ready for a baby. Just as they start to worry that they will never be blessed with parenthood, they meet Goldie, a waitress who has just moved to California with her precocious 8-year-old daughter to escape
from her closed-minded grandmother and a life without a future. The guys quickly work out a deal with Goldie to become their surrogate, and in the process, the little group forms a unique family unit of its own.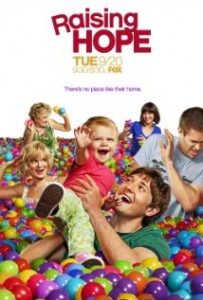 Jimmy Chance, a 23-year-old man who skims pools for a living, has a chance romantic encounter with Lucy, a wanted felon. When he visits Lucy in prison months later, Jimmy discovers that she gave birth to a baby he must now raise — with his family's help. Jimmy's family includes his parents, who hav
e no interest in helping to raise their grandchild, and his grandmother, Maw Maw, who can barely care for herself … let alone a baby. Greg Garcia ("My Name Is Earl") created and executive produces the family comedy.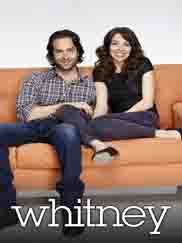 Whitney and Alex seek advice from their friends when they realize they are close to relationship boredom. Their group of friends includes romantic idealist Lily, recent divorcee Roxanne and advice-doling bartender R.J. A neighbor of Whitney and Alex is police officer Mark, a total bachelor who claim
s to be the ultimate player. It takes a few failed attempts to spice things up, but the couple eventually realize that — although their relationship may not be conventional — they are in love and doing what works for them.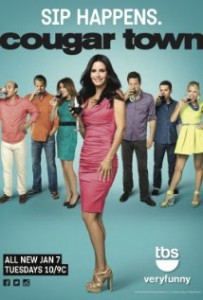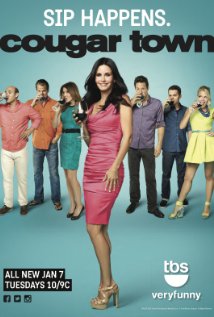 A divorced mother must face the harsh realities of dating and aging in a youth- and beauty-obsessed culture. Having spent her 20s tackling the responsibilities of marriage and motherhood, she finds that her 40s are a journey of self-discovery amid friends, family and an ex-husband who all offer advi
ce. Members of her dysfunctional but supportive extended family, "the cul-de-sac crew," include sarcastic confidante Ellie, across-the-street neighbor Grayson, feisty protege Laurie and witty son Travis.