7 Shows Like Teen Wolf [Recommendations]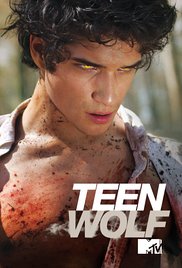 These are my favorite picks for shows like Teen Wolf. Keep in mind that the list is in no particular order. Enjoy the recommendations.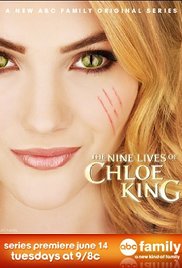 Chloe King is a smart, slightly offbeat teenager who lives a normal life (or as close to normal as a teen can get) with her single mother … until her 16th birthday, when her life takes a weird turn. That is when she starts developing heightened abilities and learns about her ancestry. Chloe discovers that she is part of an ancient race called the Mai, whose people have been hunted by human assassins for millennia. And Chloe may be the race's sole hope for survival. Her best friends, Amy and Paul, remain by her side as she becomes overwhelmed by what she learns about her newfound abilities. Two of Chloe's classmates, Alek and Jasmine, reveal to her that they are also descendants of the Mai and may be her best protection from the mysterious figure pursuing her. But Chloe's biggest problem may be trying to decide how, or if, she should tell her mom about what's going on.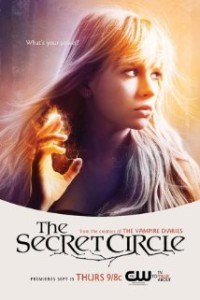 After her mother dies in a fire, Cassie Blake (Britt Robertson) goes to live with her grandmother in Chance Harbor, Wash. As she adjusts to her new life, she is more than skeptical when her new friends explain to her that she is a powerful witch and they have been waiting for her return so they can complete the Secret Circle. When she finds a spell book hidden in her mother's childhood bedroom, she realizes what they have told her is true, but there is more danger ahead for them than they realize.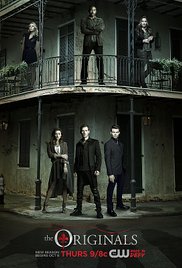 Klaus, the original vampire/werewolf hybrid, returns to New Orleans — which his family helped build — to investigate rumors of a plot against him, in this spinoff of "The Vampire Diaries." He finds his former protege, Marcel, reigning powerful over its inhabitants, causing growing tension in the supernatural community. Klaus' brother, Elijah, joins him, and they learn that werewolf Hayley has fallen into the hands of a defiant witch who has life-changing information. In hope of reclaiming the city, Klaus and Elijah form an uneasy alliance with the witches to help further their cause.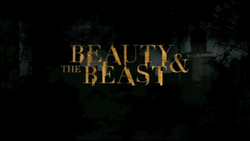 While investigating a murder, Detective Catherine Chandler, discovers a clue that leads her to Dr. Vincent Keller, a man who supposedly died in Afghanistan in 2002. She realizes that she has met him before, years earlier when he saved her from an assault that left her mother dead, and that he suffers from a condition that causes rage to turn him into a monster, which has forced him out of society. Catherine agrees to keep his identity secret in exchange for his help untangling the truth about her mother's murder. Their partnership turns out to be a dangerous one, as they battle a powerful attraction that threatens to destroy them both.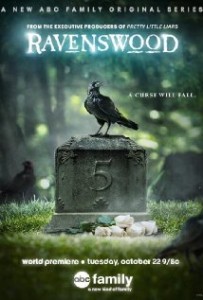 When Caleb Rivers heads to Ravenswood, a town near his hometown, to help some friends who went there to crash a party, he meets kindred soul Miranda. Caleb and Miranda quickly become friends and he decides to stick around Ravenswood to help her out. But Caleb has second thoughts about his decision after meeting Raymond — Miranda's cold, unwelcoming uncle — and having unpleasant interactions with local Luke, who struggles to deal with a recent family tragedy and its subsequent scandal. But Caleb ultimately works with Miranda, Raymond, Luke and Luke's twin sister, Olivia, to dig into Ravenswood's dark past to investigate a curse that has plagued the town for generations.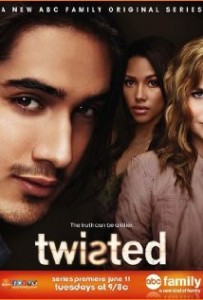 When charismatic Danny Desai returns to his hometown after spending five years in juvenile detention, he sees that things are no longer as he remembered them. His mother's socialite status has plummeted due to his incarceration, and his childhood friends Jo and Lacey have grown apart and are at opposite ends of the social spectrum. Lacey is popular and dating the captain of the soccer team, while Jo struggles to put the trauma of the past behind her. Jo wants to give Danny a second chance, but when she asks for answers about the motive behind his crime, he won't — or can't — reveal the information. When a fellow student is found dead in her home, the town spins into a frenzy of suspicion and mystery — with Danny as prime suspect. Jo and Lacey must decide if their childhood friend is guilty or just a victim being persecuted for his twisted secrets.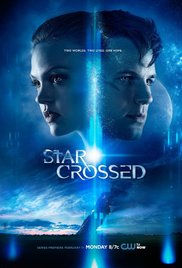 When an alien spacecraft lands in 6-year-old Emery's town resulting in an immediate battle, she befriends one of the young Atrians, whom she helps until authorities capture him. Ten years later, a group of Atrian teens is allowed to enroll in the high school to test the ability of the two species to mix, and Emery learns that Roman, the boy she helped, wasn't killed — as she had thought — but kept in an internment camp with the rest of the aliens. The two rekindle their relationship, while animosity continues to grow between the two communities, putting Roman and Emery's bond — and the chance for peace — to the test.
References: Wikipedia, TasteKid.