10 Shows Like The Big Bang Theory [Recommendations]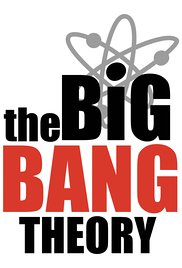 Here are my favorite shows like The Big Bang Theory that I think you should not miss! Keep in mind the list is in no particular order.
The Guild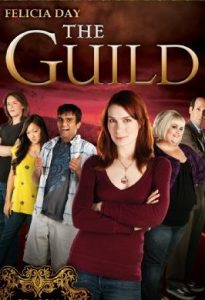 A show about a group of gamers playing countless hours on an MMORPG called "The Game." Cyd Sherman tries to have a normal life after one of her guild-mates shows up on her doorsteps. Soon after she gets into all kinds of craziness adventures.
New Girl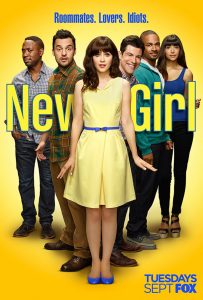 Jess is the corkiest, bubbly, silly, fun, and offbeat woman you'll ever meet. She teaches at a Los Angeles middle school and life couldn't get any better until she catches her boyfriend with another woman. While looking for a new place to live, she sees a craigslist ad and immediately answers it. Now she lives with three dysfunctional guys, Nick a grumpy dude and dropout out of law school, Schmidt a successful businessman, who thinks himself as a ladies man, and Winston, a great basketball player, but terrible at many other things. They all support each other in their own weird way.
The IT Crowd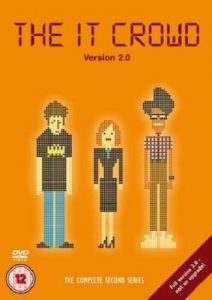 After claiming she has had "a lot of experience with computers," Jen is made the head of Reynholm Industries' IT department. Soon she meets Roy, a smart mouth technician who is very lazy and will do anything to get out of work. And Moss who is highly intelligent but lacks the social skills. All three create their own antics to deal with, and most of the times things end up badly for them.
Scrubs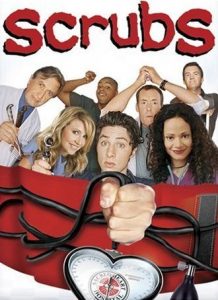 A sitcom about J.D., an attending physician in internal medicine at the Sacred Heart Hospital. Alongside with him is his best friend Turk, who also works at the hospital as a surgeon. They go through their day to day life, while facing many challenges. Such as being tormented by the Janitor, being called many girls name by your mentor, and trying to help as many patients as they can.
Misfits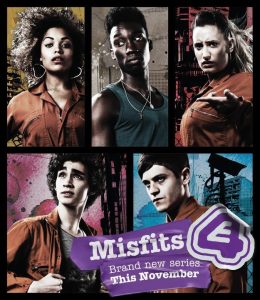 A group of five hooligans, who thought that their time in community services was going to be a drag, turns into an adventure. They get shocked by a supernatural thunderstorm, which gives them special abilities, making community service a whole lot better. Each of the four gets their own individual super powers, Kelly has telepathy, Curtis can rewind time, Alisha with the touch of skins sends people into a sexual frenzy, and Simon turns invisible. The only one who seems not to have any superpowers is Nathan. A lot of things will happen in this show, secrets will be revealed and relationships gained then lost. But it's only twelve weeks of community services ain't like anything else bad could happen, right?
Malcolm in the Middle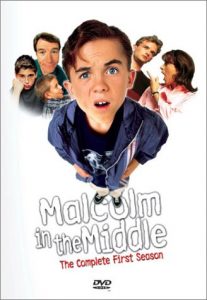 This is about the lives of a dysfunctional family, who gets into some odd situations. Lois, who tend to scream and shout at her kids when they make a mess of things, is the super stressed mother. Hal, a well-mannered man and at times an immature child, is the father. They have four sons who are probably just the biggest troublemakers in the world. Francis, the oldest, is at a military school because he believes that his mother and father are trying to keep him out of trouble. Resse, the second oldest, is both impulsive and lacks common sense, Malcolm, the middle child, is a genius but does have an ego on him, and lastly Dewey, the youngest of the four, who is an emerging genius. Let's just hope, they all won't kill each other at the end.
Glee
A Spanish teacher takes on the task of becoming the new glee club coach. While the club is not doing well at first, little by little it starts to grow and blossom into something wonderful. But once you're in glee club, you get to be ridiculed by having slushy thrown at you and you get called names. Not only that, but the cheerleading coach keeps on trying to destroy the glee club. However, once you bond with each of the members and sing your heart out, it becomes an experience you'll never forget.
How I Met Your Mother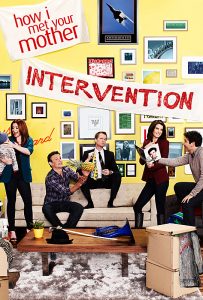 In the futuristic year of 2030, a man named Ted tells his kids how he met their mother. You would think that it would start when they actually met, however, it began when he was 27 years and continues from there. Along the way, he gets into some crazy antics, which eventually leads to meeting the woman he marries.
That '70s Show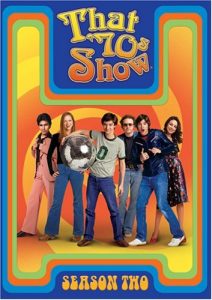 The show revolves around six teenagers who just hang out, smoke some pot, listen to some Led Zeppelin on their eight-track, and talk about how great Star Wars is. If you can't tell, the show is set in the '70s. The gang goes on funny adventures and mishap along the way through their teenage lives.
My Name is Earl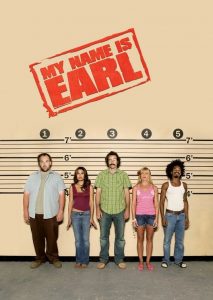 The show is about Earl Hickey, who has done a lot of bad stuff his entire life. One day, he scratches off a lottery ticket and won $100,000. However, he got hit by a car and lost his lottery ticket. At which point he learns about karma and begins to believe it's karma that did this to him because of all the bad things he's done. Now he's going to make amends to all of the people he wronged over the years.
References: IMBD