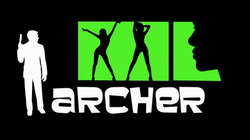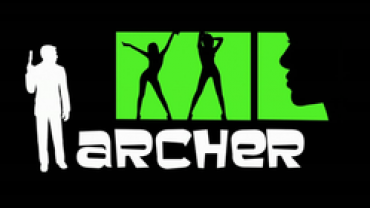 This is a list of T.v Show recommendations of shows similar to Archer. Bear in mind that this list is in no particular order.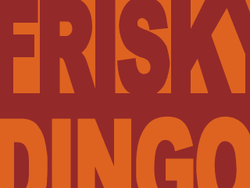 From the co-creators of "Sealab 2021," this tale revolves around a super villain named Killface and his struggle to destroy the world — but he finds that global destruction is hard work. While Killface unenthusiastically deals with his tasks, his nemesis, billionaire playboy Xander Crews, is on the case. Xander's superhero alias, Awesome X, puts on a good face to make sure his action figure line of toys stays in business.

A humanoid horse, BoJack Horseman — lost in a sea of self-loathing and booze — decides it's time for a comeback. Once the star of a '90s sitcom, in which he was the adoptive father of three orphaned kids (two girls and a boy). The show was the hottest thing around, then suddenly, was canceled. Now 18 years later, BoJack wants to regain his dignity. With the aid of a human sidekick and a feline ex-girlfriend who is his agent, he sets out to make it happen. But Hollywood is vastly different from those days, and getting used to stuff like Twitter may take some time. This first animated series from Netflix — with plenty of references to sex, drugs and alcohol — is not for the little ones.

Bob Belcher is a third-generation restaurateur who runs Bob's Burgers with his loving wife and their three children. Bob believes his burgers speak for themselves and isn't afraid to offer a variety of off-beat creations. Bob's wife, Linda, supports his dream but is becoming sick of the slow times, as the restaurant is constantly in danger of going out of business. Despite the challenges, which includes consistent harassment from Linda's ex — a health inspector — Bob tries to keep the grill sizzling.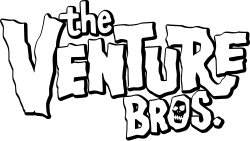 "Jonny Quest" gets an irreverent but affectionate spoofing in this animated series chronicling the sometimes hair-raising adventures of Hank and Dean Venture, the not-especially-bright twin sons of pill-popping "super-scientist" Dr. Thaddeus "Rusty" Venture. Luckily (for the most part), their safety is overseen by a security guard who uses his license to kill every chance he gets.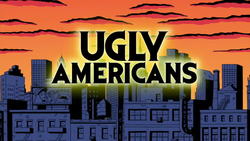 The title of "social worker" doesn't seem to justly describe Mark Lilly's job. Perhaps "social miracle worker" comes closer. He's the central figure in this animated horror-comedy series, set at the Department of Integration in New York, where Lilly begins the process of helping new citizens — both human and "other" — adapt to life in the Big Apple. Providing as little help as possible are his co-workers, including demonic bureaucrat Twayne, drunken wizard Leonard Powers, surly law enforcement head Frank Grimes and succubus Callie Maggotbone, Lilly's casual fling.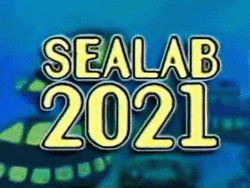 Using old animation and the same characters from Hanna Barbera's "Sealab 2020," all of the crew members aboard Sealab's submarine have gone insane. Their mental shortcomings make it difficult and inconceivable to properly run a trillion-dollar underwater research station, but their incoherent decision-making and farcical interactions with one another make for a hilarious remake of an oldie but goodie.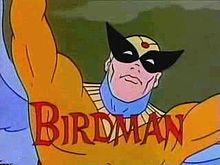 This clever animated comedy revolves around the law firm of Sebben & Sebben and primarily the activities of Harvey T. Birdman, described as a third-rate lawyer who takes the cases nobody else wants. Birdman, an ex-superhero from the Hanna-Barbera cartoon "Birdman and the Galaxy Trio," works alongside other Hanna-Barbera cartoon stars from the 1960s and '70s, and many of his enemies from "Galaxy Trio" also became attorneys and are often seen representing the opposing side of a particular case. The series' 39-episode run ended in 2007.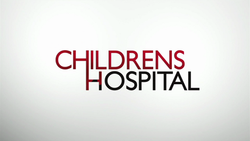 Based on the award-winning Web series, "Childrens Hospital" focuses on a group of doctors, nurses and other staffers at, of course, a hospital for children. These doctors are a dedicated bunch — dedicated to their social lives, raucous senses of humor and healthy libidos, that is. Their focus changes only when, every once in a while, they are forced to treat a child. This addition to the network's Adult Swim programming is definitely not for the youngsters.
After having been missing for nearly 20 years, Rick Sanchez suddenly arrives at daughter Beth's doorstep to move in with her and her family. Although Beth welcomes Rick into her home, her husband, Jerry, isn't as happy about the family reunion. Jerry is concerned about Rick, a sociopathic scientist, using the garage as his personal laboratory. In the lab, Rick works on a number of sci-fi gadgets, some of which could be considered dangerous. But that's not all Rick does that concerns Jerry. He also goes on adventures across the universe that often involve his grandchildren, Morty and Summer.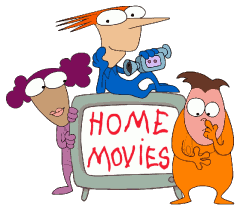 Brendon Small is a young kid who loves to make movies with his family's video camera. At the same time, he must put up with the adults in his life: his unintelligent soccer coach, and his divorced mother, Paula. Along with a group of friends, he acts out his fantasies in front of the camera.
References: Tastedive