10 T.v Shows like Smallville

This is a list of T.v show recommendations of shows similar to Smallville. Bear in mind that this list is in no particular order.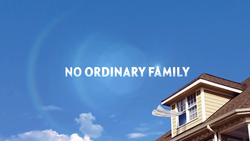 Michael Chiklis ("The Shield") plays Jim Powell, the patriarch of an ordinary family that decides to take a vacation for family bonding. But when the family's plane crashes into the Amazon River, the Powells soon discover that they each now possesses unique and distinct superpowers. The Powells try to find purpose for their new powers and find out what defines and unifies them. Julie Benz ("Dexter") also stars in the series.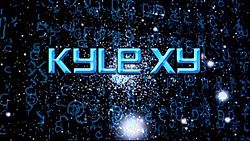 A teenage boy is found wandering, naked and dazed, in traffic. At a nearby youth detention center, authorities discover that this kid — Kyle — is a savant who's missing instinctive human behavior like joy, anger and love. Stranger still, he's missing the one thing every mammal has: a belly button. One of the center's psychologists, Natalie Trager, realizes that Kyle needs special attention — so she brings him home to live with her family. Soon, Kyle starts to investigate his origins … and some people aren't too happy about it.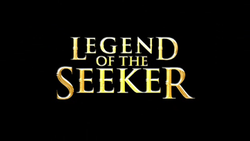 Accompanied by the wizard Zedd and mysterious Kahlan, the woodsman Richard Cypher uses his newfound magic powers to help stop a ruthless, power-mad tyrant from unleashing an ancient evil upon the world, in an adaptation of a best-selling series of fantasy novels by Terry Goodkind.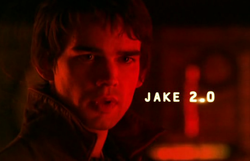 NSA computer technician Jake Foley is transformed into a secret agent after he is accidentally infected with nanobots, based on nanotechnology that reduce the size of a computer to the molecular level, which give him superhuman powers. With his new abilities, he can hack into anything electronic and control it. His medical and emotional state is carefully watched over by Dr. Diane Hughes, who is far too human for her job with the NSA. Struggling in his early tasks with the NSA, Jake must prove himself and yield results or be locked up for "research."
Another incarnation of the Superman legend, this series puts a 1990s spin on the standard story. This time, the focus is on the romantic triangle forming between Superman, Clark Kent and Lois (who obviously doesn't know that they are in fact one and the same). True to old Superman form, the evil Lex Luthor pops up every once in a while to wreak havoc on The Daily Planet and the city of Metropolis.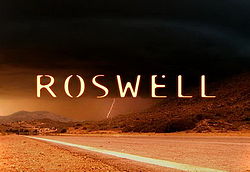 Bizarre things start happening in the little New Mexico town where UFOs were spotted in 1947. Cut to 1999, when a cute high-school student saves the life of a teenage waitress. Surrounded by cliques of clever, angst-filled classmates, the two form a bond that threatens the survival of a secret universe involving superhuman powers, a yen for hot sauce and an alien gene pool.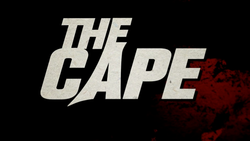 Vince Faraday is an honest cop on a corrupt police force. Framed for a series of murders, Faraday must leave his wife and son to go into hiding. Driven by his desire to reunite with his family and fight the criminals who have overtaken Palm City, Faraday decides to become his son's favorite comic book superhero, The Cape, after being trained by the ringleader of a circus gang of bank robbers.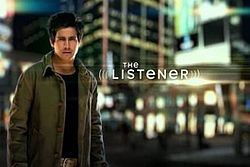 Toby Logan, a 25-year-old paramedic, uses his secret telepathic ability to help people in crisis. Until now, Toby kept his ability hidden to everyone except his mentor, Dr. Ray Mercer, but aided by his paramedic partner, "Oz" Bey, Detective Charlie Marks and emergency room physician (and ex-girlfriend) Dr. Olivia Fawcett, Toby realizes his gift can help others.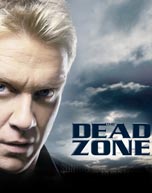 Following a car crash that leaves him in a coma for six years, Johnny Smith awakens to find that he has the gift/curse of second sight. With the assistance of friend Bruce Lewis, average citizen Johnny usually gets pulled into mysteries he's only able to help authorities solve because of his newfound ability — which, by the way, Bruce remained skeptical about for years. Johnny's former wife, Sarah, married the town sheriff after being told her husband would never wake up; having been pregnant with their child when the car accident happened, Sarah is now raising her and Johnny's son with husband Walt. Thankfully, Walt and Johnny have formed an unlikely alliance — and Johnny helps Walt with his police business as often as possible. Based on the Stephen King novel.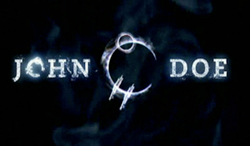 A mysterious man rises from the primordial waters of an isolated island, possessing knowledge of literally everything in the world except for who he is. While he searches for clues to his missing identity, he uses his unique talent to help the Seattle police department solve "impossible" crimes. Not everyone is convinced that John Doe is a hero, however, especially Lt. Jamie Avery, who investigates him in her own way.
References: Tastedive