8 Anime Like Listen to Me, Girls. I Am Your Father![Papa no Iukoto wo Kikinasai!] [Recommendations]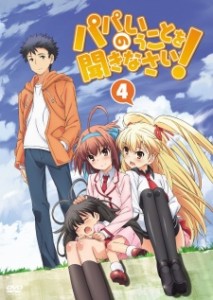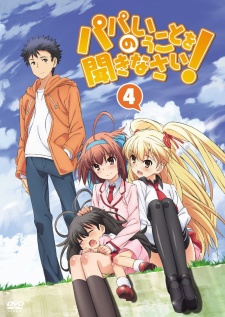 Here are my favorite picks for anime like Listen to Me, Girls. I Am Your Father. Keep in mind the list is in no particular order. Enjoy the recommendations!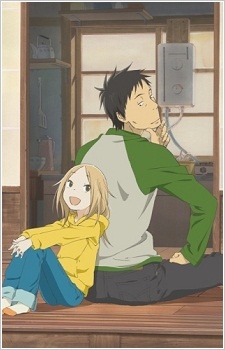 While attending his grandfather's funeral, thirty-year-old bachelor Daikichi is surprised to discover that his grandfather had an illegitimate child with an unknown mother! The rest of his family, fearing the obligation and embarrassment, want nothing to do with the silent little girl, Rin. Sensing her imminent abandonment and outraged by his complacent family members, Daikichi decides to adopt her himself! …yet he may have underestimated the difficulty of balancing his work, family, and love life with his role as her guardian. (Source: MyAnimeList)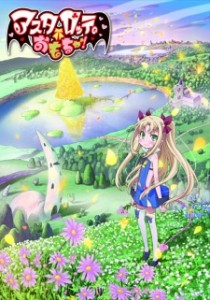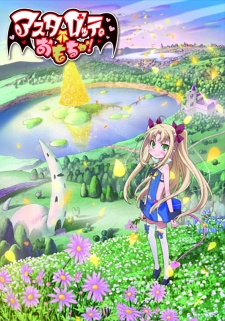 While job hunting, Naoya is taken by a mysterious girl to a magical land where he is installed in the harem of the succubus Princess Lotte. Thanks to trauma from her childhood, Lotte hates men and surrounds herself with lots of other women, who all have quirks of their own. In spite of her selfishness, when Naoya learns that Lotte is really quite lonely he agrees to stay in her world …if he can bring his daughter Asuha with him. (Source: ANN)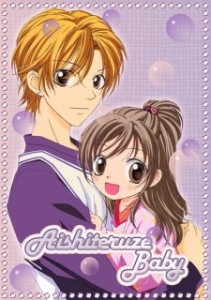 Katakura Kippei is in every way a high school playboy. Spending his days flirting with any female he can see, responsibility is the last thing on his mind. Life takes an unexpected turn for him as one day he returns home to find himself with the fulltime task of caring for his 5-year-old cousin. Kippei's aunt Miyako had disappeared, appearing to have abandoned his cousin, Yuzuyu. With Kippei's lack of responsibility and knowledge of childcare and Yuzuyu's injured heart with the disappearance of her mother, their time together is in for a bumpy ride. (Source: MyAnimeList)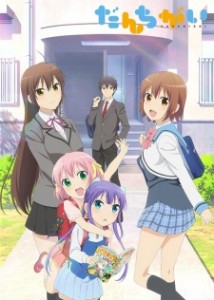 The story revolves around Haruki and his four sisters: Mutsuki, Yayoi, Uzuki, and Satsuki. While their life may seem monotonous—aside from the fact that Haruki's sisters don't give him a single opportunity to rest, lecturing him about every perceived mistake and playing tricks on him—Haruki still likes his life. (Source: MAL News)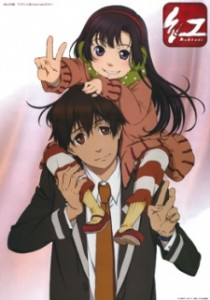 He's only a teenager, but Kurenai Shinkurou is already both a master of an arcane martial art and an experienced professional mediator with a long track record of resolving disputes. Not bad for someone who's just sixteen and still in school, but everyone has their limits and Kurenai may have met his when his boss and role model, Benika, responds to his request for a more challenging assignment by giving him the task of protecting young Murasaki Kuhoin. Never mind that she's only seven, the fact that the people Kurenai's supposed to protect her from are her own very rich and extremely powerful family is guaranteed to take this job into the danger zone. Now the heat is on and Kurenai's scrambling to put out as many fires as he can, even as the secrets surrounding his young charge bring everything else to a flashpoint. (Source: Sentai Filmworks)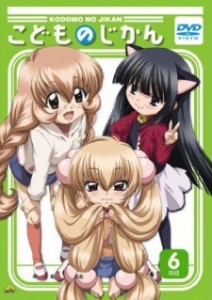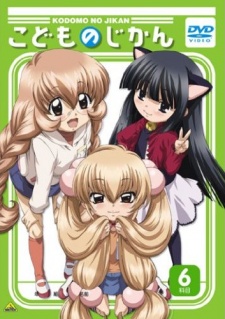 3rd grade teacher Aoki Daisuke didn't expect the first class he ever taught to be one of the toughest obstacles of his life. After getting off on the wrong foot with the entire class, a moment of kind-heartedness instantly convinces one of his students, Rin Kokonoe, to make the ill-fated Aoki-sensei her lover. But what exactly are Rin's intentions for wanting to actively seduce Aoki-sensei, and will Aoki-sensei be able to help her to deal with them? (Source: MyAnimeList)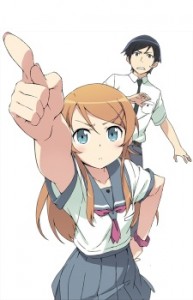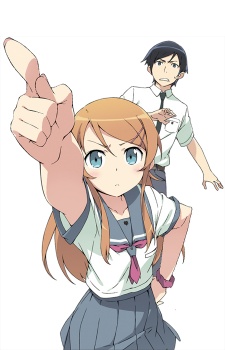 Kyousuke Kousaka, a normal seventeen-year-old high school student, hasn't gotten along with his younger sister, Kirino, in years. For longer than he can remember, Kirino has ignored his comings and goings and looked at him with spurning eyes. It seemed as if the relationship between Kyousuke and his sister, now fourteen, would continue this way forever.
One day, however, Kyousuke finds a DVD case of a magical girl anime entitled Hoshikuzu Witch Meruru (Stardust Witch Meruru), which had fallen into the entranceway of his house. To Kyousuke's surprise, inside the case is a hidden adult video game titled Imouto to Koishiyo! (Love with Little Sister!). Kyousuke attempts to fish out the culprit who dropped the case by bringing up the topic of magical girl anime at the family dinner table. All that comes out is a strong negative reaction from his parents, especially his anti-otaku policeman father.
That night, Kirino bursts into Kyousuke's room and, in perhaps the first conversation she has initiated with him in years, says they "have things to talk about." Kirino brings Kyousuke to her room and shows him an extensive collection of moe anime and lolicon bishoujo games she has been collecting in secret. (Source: Wikipedia)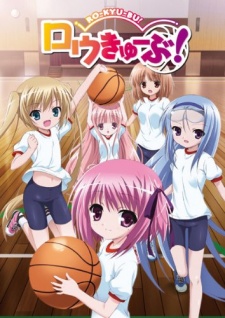 Talk about games being called unexpectedly! Hasegawa Subaru joined the basketball club at Nanashiba High, only to have his hopes dashed when the teams' play is suspended after the captain is suspected of having inappropriate feelings for the coach's underage daughter. Blindsided and blocked by bad luck, Subaru expectedly finds an opening for his talent with the hoops when his aunt asks him to take on the task of coaching a young girls' basketball club—a Ro-Kyu-Bu!. But can a superstar wannabe find true satisfaction while playing sixth man to a team of five girls? (Source: Sentai Filmworks)
References: MyAnimeList, Wiki, ANN