Top 10 Amazon FBA Must Have Tools for Beginner Sellers – Tips and Tricks
If you are a beginner Amazon FBA seller, I have compiled a list of 10 items that I consider are must have tools for all new sellers.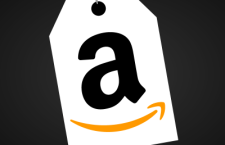 1) Amazon Seller App – This is your very first app you will be using to scan for items when doing your retail arbitrage. The good thing about it is that it is 100% free! The tool allows you to check prices just by scanning and giving you estimates for selling as a merchant or as a FBA seller. This is the best app to let you try out Amazon FBA without spending money yet. It will also determine whether this retail arbitrage is for you or not.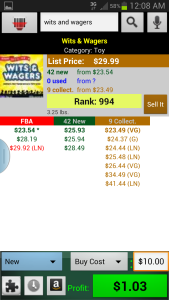 2) Profit Bandit – This app comes at a small cost of $15/month. It does a slightly better job than the Amazon Seller App as it already has preset filters to automatically give you the profit/loss for a specific item. It can also show collectible items(useful for used games). Another perk of profit bandit is that you can also do research within the app to make your buying decision by visiting other sites like camelcamelcamel and eBay.

3) CamelCamelCamel – This is probably one of the most useful tools for any Amazon FBA seller. It provides price tracking for amazon products, historical price charts, price drops, popular products, sales rank, community deals and more! It also has an browser add on that provides you with the amazon history price charts. The best part is that the tool is FREE! Nothing beats that, especially for beginners. I always come to this site to make my final buying decisions.
4) Laser Printer – This is pretty much a given if you are starting out. This is needed for printing labels if you don't want to use an ink jet printer, which sometimes cost the labels to smear and you won't be able to scan it. It isn't to big of a deal, but just 1 bad label and Amazon won't be able to scan your shipments. I personally use the Canon Color imageCLASS® MF8580Cdw Wireless Laser All-In-One Printer.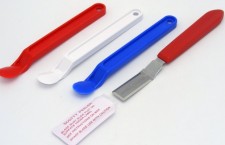 5) Scotty Peelers – These are very useful in removing price tags from any item. Most of the time when you go source for inventory, you will find items that often have sticker tags. Using your hands isn't the most effective way, so the Scotty Peelers will come in handy here. I also use them for removing box stickers, which can be a pain in the butt.
6) Stretch Film – These are often used if the items you gotten are not protected from dust. You will need stretch film to cover them up. Amazon FBA requires that you wrap any item that is not protected by a cover. The thing is, Amazon warehouses are dusty. If you want to prevent any item from getting dusty, you will have to wrap them.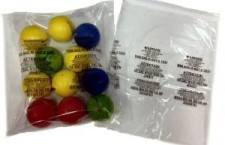 7) Self Seal Poly Bags – This is another alternative to poly wraps. This works best for items such as toys, health & beauty products and groceries. Since most of these items are small and boxed, poly bags will often give a much better presentation when your customers open their products. I recommend 9 x 12 and 14 x 20 sizes for beginners.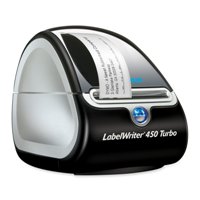 8) Dymo Label Printer – This will help you save time and label costs in the long run. Printing Amazon FNSKU labels is a breeze with this item. You can also use this to print those "DO NOT SEPARATE" or  "Expiration Date" labels. Now I don't recommend you get brand new one. Buying a used one works just as well. Since this can be pricey, I suggest you go to craigslist or eBay and get a used one that will usually be 30% of its original price, which can go as high as 100 dollars.
9) Avery Labels – Avery labels are a must have once you want to create your shipments to send it to the Amazon Warehouse. I got them from Costco, but you can also buy them online as well. This goes well with the Laser Printer or Dymo Label Printer.
10) Price Blink – This is a very useful tool for mainly online sourcing. It is a browser add on that gives you information on an item that may have a lower price on other websites. If you want to sell a specific item on Amazon, you can use Price Blink to see if you can get that item for a much lower price somewhere else online.
Conclusion
Hopefully this list gives you clarity on what you need. I use all of the above for my Amazon FBA adventures.