Top 10 Best Anime Series of 2015 – The Countdown
With 2015 coming to an end, lets take a look at some of the memorable anime that were released this year. I am including some anime that came out in 2014 but carried on into 2015 with either a second or third season. Let's get right into the best anime series of 2015!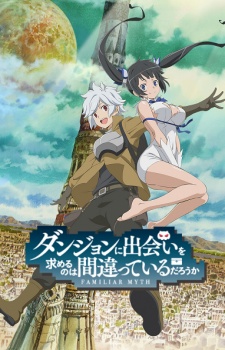 Genre: Action, Adventure, Comedy,Fantasy, Romance
Commonly known as the "Dungeon," the city of Orario possesses a huge labyrinth in the underground. Its strange name attracts excitement, illusions of honor, and hopes of romance with a pretty girl. In this city of dreams and desires, new adventurer Bell Cranel has his fateful encounter with the tiny Goddess Hestia.
Thus begins the story of a boy striving to become the best adventurer and a lonely goddess searching for followers both working together to fulfill their goals.
Comments: Harem comedy is popular nowadays, and this anime is no exception. The biggest perk about watching it is the exciting battle visuals. The good combo of awesome fight scenes and fan service makes it a great anime for 2015.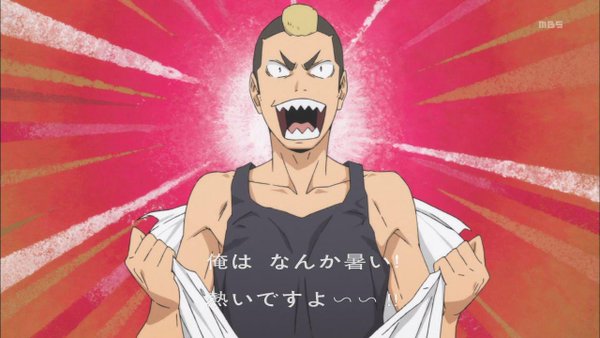 Genre: Comedy, Drama, School,Shounen, Sports
 The second season of Haikyuu!!
After losing against Aoba Jousai, the whole Karasuno team feels at a loss. Especially Kageyama and Hinata, who seem to be the most devastated about the defeat. However, the team soon cheers up when a chance for them to go to Tokyo appears. During their training camp there, Karasuno will meet new formidable opponents.
Comments: With season 2 just starting in late October 2015, this show has carried on the first season's success. I do feel they did a lot of things better in the first few episodes of the 2nd season. The plot is predictable but the character developments gets better and makes you feel attached to some. My favorite is of course Shimizu-senpai. It is always great to see him again.
Genre: Action, Adventure, Fantasy,Game, Supernatural
The story begins with Yggdrasil, a popular online game which is quietly shut down one day. However, when the protagonist Momonga decides to log out as the server shuts down, he found himself trapped in the world of Yggdrasil as his in game character, a powerful skeletal wizard. The world continues to change, with non-player characters (NPCs) beginning to feel emotion and becoming life-like. Momonga becomes cold and calculating, while having his emotions suppressed, as if he was not an actual human. Having no parents, friends, or place in society, this ordinary young man Momonga then strives to take over the new world the game has become.
Comments: Medieval anime has always been a favorite of mine, and Overlord is no exception. Powerful main characters are always a joy to watch. The art and music is also awesome, so that is some bonus cookie points from me. I refrain from spoiling anything in the anime, so I will just leave it as it is here.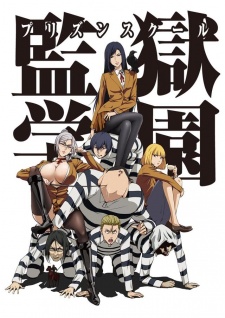 Genre: Comedy, Ecchi, Romance,School, Seinen
On the outskirts of Tokyo stands Hachimitsu Private Academy, a storied all-girls boarding school for elite young women full of potential and good breeding. But as the new school year rolls around, one tradition is going out the window: For the first time in the school's long history, boys are being allowed to enroll. But on the first day of school, only five boys make the cut. Kiyoshi Fujino, one of the lucky few, is thrilled by this discovery, his heart leaping with joy at the thought of being surrounded by all those girls, day in and day out. But little does he know of the shocking fate that awaits him. (Source: Yen Press)
Comments: Oh boy, the fetishes are real in this one. I think the reason why this is such a popular anime is the kinky stuff happening which probably won't happen in real life for 99% of the population. Plus one of the female characters has unreal boobies that appeals to people that love fan service.
Genre: Action, Drama, Horror,Mystery, Psychological, Seinen,Supernatural
In modern day Tokyo, society lives in fear of Ghouls: mysterious creatures who look exactly like humans—yet hunger insatiably for their flesh. None of this matters to Ken Kaneki, a bookish and ordinary young man, until a dark and violent encounter turns him into the first ever Ghoul-human half breed. Trapped between two worlds, Ken must survive the violent conflicts of warring Ghoul factions, while attempting to learn more about Ghoul society, his newfound powers, and the fine line between man and monster. (Source: FUNimation)
Comments: This anime has plenty of shock factor and talks about the struggles of 2 "races" trying to survive in the same world. The fight scenes for the most part is well done, except for a few where the characters just won't die despite looking like they should be with the amount of beating they took.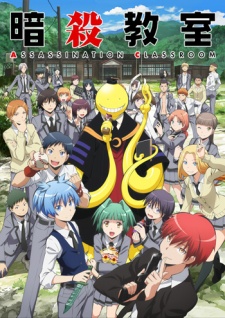 Genre: Action, Comedy, School, Shounen
When a mysterious creature chops the moon down to a permanent crescent, the students of class 3-E of Kunugigaoka Middle School find themselves confronted with an enormous task: assassinate the creature responsible for the disaster before Earth suffers a similar fate. However, the monster, dubbed Koro-sensei (the indestructible teacher), is able to fly at speeds of up to Mach 20, which he demonstrates freely, leaving any attempt to subdue him in his extraterrestrial dust. Furthermore, the misfits of 3-E soon find that the strange, tentacled beast is more than just indomitable—he is the best teacher they have ever had!
Adapted from the humorous hit manga by Yuusei Matsui, Ansatsu Kyoushitsu tells the story of these junior high pupils as they polish their assassination skills and grow in order to stand strong against the oppressive school system, their own life problems, and one day, Koro-sensei. [Written by MAL Rewrite]
Comments: It has been a while since a school life anime has made me laugh hard like Full Metal Panic! and also School Rumble. Assassination classroom appears to take itself seriously to a degree, but not so serious as to not be able to poke fun of itself. I think it is quite similar to Baka and Test, which is also another anime you should check out.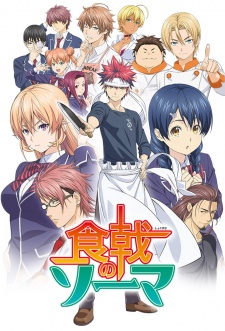 Genre: Ecchi, School, Shounen
Ever since he was a child, fifteen-year-old Souma Yukihira has helped his father by working as the sous chef in the restaurant his father runs and owns. Throughout the years, Souma developed a passion for entertaining his customers with his creative, skilled, and daring culinary creations. His dream is to someday own his family's restaurant as its head chef.
Yet when his father suddenly decides to close the restaurant to test his cooking abilities in restaurants around the world, he sends Souma to Tootsuki Culinary Academy, an elite cooking school where only 10 percent of the students graduate. The institution is famous for its "Shokugeki" or "food wars," where students face off in intense, high-stakes cooking showdowns.
As Souma and his new schoolmates struggle to survive the extreme lifestyle of Tootsuki, more and greater challenges await him, putting his years of learning under his father to the test. [Written by MAL Rewrite]
Comments: Food anime has never been a favorite of mine, since I would rather watch the food channel to get my tummy growling. However, this anime has exceeded my expectations. I watched it without expecting much but ended up watching episode after episode. I went on a marathon and all I can say it was well worth it. Watch it and you will know what I mean.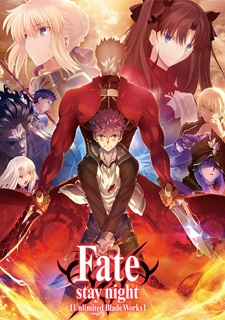 Genre: Action, Fantasy, Magic, Shounen, Supernatural
Fuyuki City—a city surrounded by the ocean and the mountains becomes the setting for an age-old ritual. To realize the mythical Holy Grail, which is said to grant any wish from its possessor, seven masters are given seven heroic spirits chosen by the Grail. These heroic spirits or servants are: Saber, Lancer, Archer, Rider, Caster, Assassin, Berserker.
Each master will enter into a contract with their assigned servants and battle the other masters and servants to the death until only one pair remains… 
This is the "Holy Grail War." (Source: Aniplex USA)
Comments: The first release of Fate/stay Night got me hooked and unlimited works is no exception. The story might be quite predictable, but the fighting scenes and the medieval theme always gets me. They also made the main female character Saber quite a powerful character and not a damsel in distress.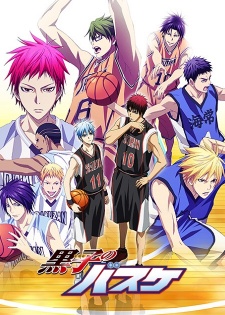 Genre: Comedy, School, Shounen, Sports
The third season of Kuroko no Basket.
After winning a fierce game against Yosen High, Seirin High successfully advances on to the semifinals of the Winter Cup. They continue to aim to become the champions, but have to face many powerful opponents along the way.
Comments: I used to not like Kuroko no Basket due to my bias for Slam Dunk. But I ended up watching the first season and was surprised it was good. One thing about Slam Dunk was they discontinued at the best moment while Kuroko no Basket didn't. This is what that keeps me wanting more and this anime does not disappoint. Sure, they do have some ridiculous moves but hey it is still fun to watch.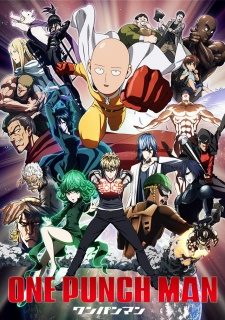 Genre: Action, Comedy, Parody, Sci-Fi, Seinen, Super Power, Supernatural
In this new action-comedy, everything about a young man named Saitama screams "AVERAGE," from his lifeless expression, to his bald head, to his unimpressive physique. However, this average-looking fellow doesn't have your average problem… He's actually a superhero that's looking for tough opponents! The problem is, every time he finds a promising candidate he beats the snot out of them in one punch. Can Saitama finally find an evil villain strong enough to challenge him? Follow Saitama through his hilarious romps as he searches for new bad guys to challenge!(Source: VIZ Media)
Comments: This is without a doubt the "Attack of Titan" moment for 2015. I normally don't like too overpowered characters, but for some odd reason Saitama and his bald head seems to be quite a boring yet funny character. I know some people will disagree with my top pick. You either love this anime or you hate it very much. There is no in between.