Top 10 Best Romance Anime – Good Recommendations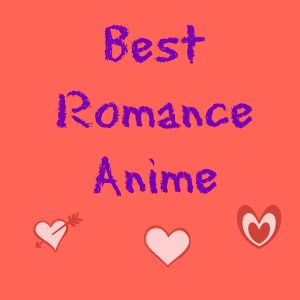 Here are my top 10 romance anime picks! Keep in mind these are in no particular order. Also check out this top 10 high school romance anime if you love those!
Anime "Best of" Genre List
It is a series to the recently concluded anime based on the Key Clannad franchise. It highlights a path that opens after all other roads have been closed in the original visual novel. For Tomoya, life continues. Several months have passed since he confessed his affection for Nagisa. He enters his new semester and meets different kinds of people. His intimate relationship with Nagisa enters a level unlike never before. Through this relationship, Tomoya begins to comprehend and understand the importance of family. When they finally begin a family of their own, they are faced with a myriad of challenges and hardships.
The Japanese shojo manga is translated to "The President is a Maid". It was adapted in April, 2010. In the series, a renowned school, Seika High, had become a co-ed school. It was full of hooligans. The female population was still a minority. Misaki Ayuzawa tries to reform the school, with the aim of making girl students feel safer in the rough environment. She becomes student council president for the school. Conversely, she secretly works at a cafe so as to be able to support her family. Takumi Usui discovers her secret. They fall in love!
Tohru Honda goes to live with the Sohma family after her mother's death in a car crash. Yuki, the prince charming, Kyo, the short-tempered, hot-headed and Shigure, the mischievous novelist were members of the Sohma family, which Tohru later finds out, has a family secret. The secret was that when the opposite sex hugs a family member, they are turned into the 12 animals of the Chinese Zodiac. Tohru promises not to tell anyone, and she is let to live. The Sohma house will never be the same again.
The shojo manga anime was adapted in 2007. Kei Takishima has always been superior to Hikari Hanazono. They knew each other when they were six years old. Once, Hikari challenged Kei to a wrestling match. Kei beat her. She swore, since then, to beat Kei at grades or any other competition. In elementary school, however, Kei was always first position and Hikari second. Now, Hikari attends a school of the elite school of the wealthy. She has no idea Kei has strong feelings for her.
The fantasy and comical anime series was adopted between 2006 and 2012. It details a noble girl, Louise, who is awful at magic. Any of her spells resulted in an explosion. Hence her nickname "Zero Louis". She has not mastered any of the four magical elements. When it was her turn to summon her Tsukaima, Louise summoned a teenage boy, Saito Hiraga. The ordeal humiliates her. As the ritual is sacred, she accepts him as her Tsukaima and treats him as such. They later discover why she has magic inabilities. This was the start of a long relationship, and eventually they fall in love with each other.