Top 10 Best Sad Netflix Movies to Watch [Recommendations]
Do you feel like watching a movie that will pull at your heart strings? Then get ready to pull the tissue out, these are my picks for sad movies on Netflix that you should watch.
The Boy in The Stripped Pajamas(2008)
The boy in the stripped pajamas is a movie adaption from the novel by Irish writer John Boyne. The movie is set during the harsh periods of World War 2, where the 8-year-old son of German forms a close friendship with another Jewish boy in the Nazi camps. The 8-year-old, Bruno just happens to have a father who is a commandant in the German army. Bruno soon comes to the realization of what happens in those brutal camps and tries to assist his friend to escape from the Nazi camps.
Imitation of Life(1959)
Directed by Douglass Kirk, This movie follows two single women who both have daughters. Annie of African descent and Lora a white woman, struggle with the expectations of the roles of black and white women in the society as it was back in that day. Lora dreams of being an actress and Annie's own daughter abandons their heritage because she has the appearance of being white.
Cyber Bully(2011)
Originally it was a TV movie that first aired on ABC family. Taylor Hill ridge is both pretty and smart and one of her friends jealously creates a fake online profile in order to engage with her romantically. Things soon turn sour and the romance drives Taylor to the edge of suicide. Her mother soon finds out about the situation and fights desperately to bring her daughter back from her mental ailments.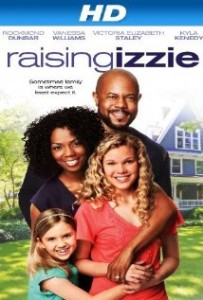 Two sisters, Izzie and Gertie, lose their mother to cancer and their apartment to fire. Their teacher Mrs. Freeman invites them to live with them for a little while before her herself getting hit by a car. Mrs. Freeman's husband is left to pick up the pieces and lets the two girls to continue to raise them as if they were his own daughters.
Rabbit Proof Fence(2002)
This movie is directed by Philip Noyce and its backdrop is Australia. It's 1931 and 3 young, aboriginal girls are stripped from their family to be utilized as domestic stuff. These three girls eventually escape into the harsh desert as they try to escape the ever resilient government police. The movie is based a book written by Doris Pilkington.
Warrior(2011)
Two brothers who are mixed martial arts specialists enlist in a fighting tournament. The brother with greater fighter potential, Tommy, is trained by his alcoholic father whilst the other brother, Brendan, who is a full-time teacher relies on his former trainer to get through the tournament. Both brothers are desperate to win with each seeming to have a noble cause to win the money, sadly there can only be one winner.
Blue Valentine(2010)
A romantic drama about a young couple who decide to get married because they are expecting a baby. Both have very strong and different personalities and their marriage buckles under the weight of their expectations.
October Baby(2011)
Hannah is a college student whose world turns upside down after she discovers the truth about her adoption. She had no idea that she was adopted and what shine's the light on the truth is that she has a medical condition. Hannah soon discovers that she had a twin brother who was also adopted by her parents but died when they were very young. She embarks on a journey to find her real mother.
A little Bit of Heaven(2011)
Kate Hudson plays Marley Corbett, is a woman with a great career, awesome friends and her whole life ahead of her. That's before she finds out that she has terminal cancer. Her doctor ends up falling in love with her despite being highly unethical. She experiences a dream where she asked for 3 wishes and slowly but surely all three wishes become true in her real life.
Hatchi: A Dog's Tale(2009)
A professor named Parker Wilson (Richard Gere) takes home a stray puppy to save it from the blistering cold. He eventually hides from his wife because she hates dogs all the while looking for its original owner. He's wife does find out that he has a dog but lets him keep it because she notices how attached he has become to the dog. One day the dog unusually brings Parker a ball during a walk, a warning sign of the danger that's lurking in the shadows.
Hachi: A Dog's Tale is my favorite movie out of the list and I really recommend that you watch that first. 😀