Top 10 Best Summer Anime to Watch [2016]
As we are on the verge of hitting the winter season, I thought to myself that I really enjoy summer, in terms of the anime shows that came out. And I thought of it more than say to myself, why not spread the love of those anime, that I have watched, to you the people but only to at least 10 titles because there would be 100 pages of just awesome anime. So here it is Top 10 Best Summer Anime to Watch [2016].
Mob Psycho 100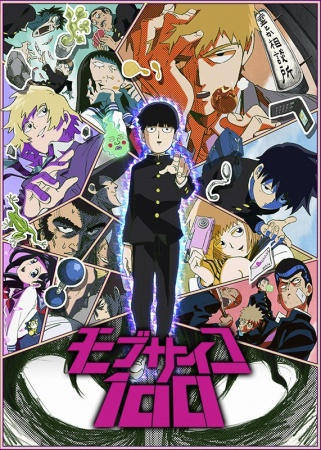 Having strong psychic abilities at a young age, Kageyama Shigeo has been holding back his powers due to the negative reaction he gets when he have uses them. What he wants more than ever is to be friends with a girl in his class named Tsubomi and with his psychic mentor, who is not psychic, by Kageyama side, Kageyama will finally make friends with Tsubomi and realize what his purpose is in life is.
Sweetness & Lightning (Amaama to Inazuma)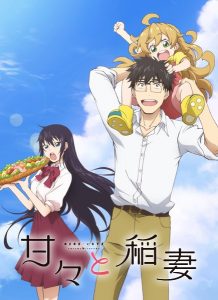 A teacher by the name of Kouhei Inuzuka has been taking care of his daughter as a single father since his wife tragically passed away. He does almost everything as a parent but he can't cook, so he and his daughter have been eating package meals. Through a series of events, they've entered a restaurant that one his of student's mother owns and she does her best to feed them.
After telling his student tells him the story of her parents being divorced and often being along, Kouhei and hir daughter decides that all three of them are going to meet, cook, and eat tasty food together.
 Tales of Zestiria the X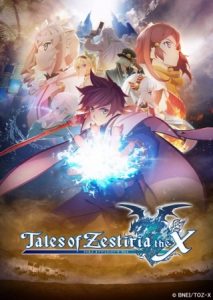 Living amongst the seraphim, who are spiritual beings, all of his life, Sorey, a human, has finally got to visit the capital for the very first time. But then in the capital, he pulls out a sword in the stone and now he has a mission to cast away whatever disaster that falls upon his world. Will he be able to do so in time?
New Game!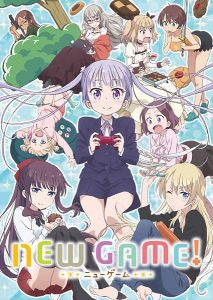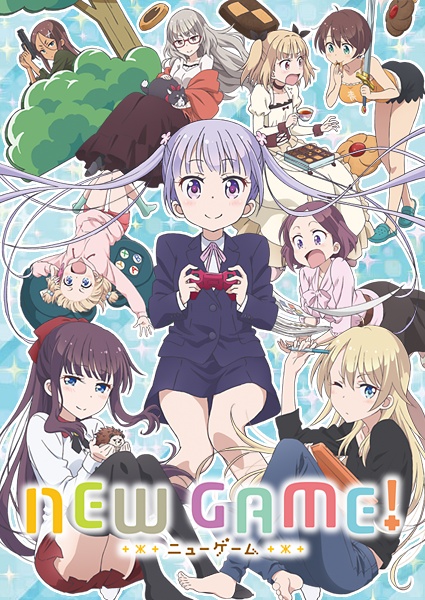 After graduating from high school, Suzukaze Aoba finally gets her chance at working at a game company. She gets even more excited when she finds out that her superior made one of the games that Aoba loves very much so. This is Aoba journey of becoming her own person while working for a company that she adores and is aspire.
91 Days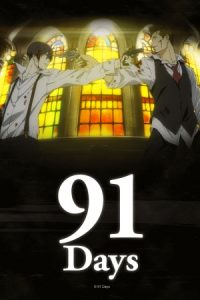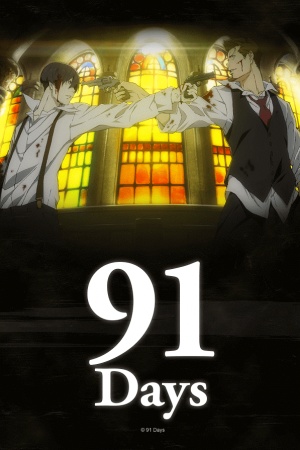 Avilio returns to his hometown of Lawless and he has come for revenge because of a letter he received from a mysterious sender. He plans out everything that will set in motion of the mafia who killed his family and make sure every single last one of them gets what's coming to them, once and for all.
 ReLIFE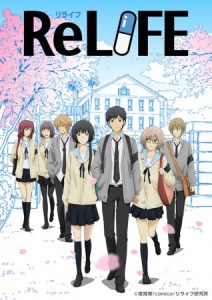 27-year-old Arata Kaizaki just seems like a very hopeless person, who goes from one job to the next after quitting his first company. But it looks like fate has different plans for him when he meets Ryou Yoake, a member of the ReLife Research Institute, who offer him a chance of a better life with the help of a mysterious pill. As soon as Arata takes the pill, the next day he is back to being 17 again.
Arata is now a subject of an experiment and sees how he can survive in school. He thinks it's a cake walk until he went on his first day of school and it was a completely bad day for him. Arata must do all he can to not repeat the mistakes that he has done in his past, in order to create himself better tomorrow.
D.Gray-man Hallow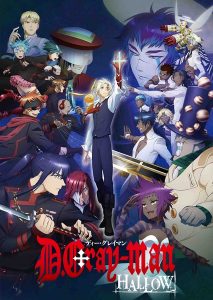 By the end of the 19th century,  Allen Walker has finally joined the organization of the exorcists, of whom they have been taken down evil creatures known as the Akuma, of which they have weapons of the suffering souls of the dead. Allen and his fellow exorcists must destroy the Millennium Earl and the Akuma or else they could successfully destroy the world and everyone that lives on it.
 This Art Club Has a Problem! (Kono Bijutsubu ni wa Mondai ga Aru!)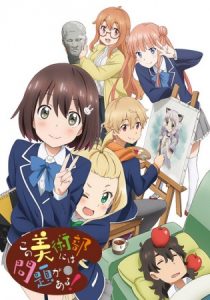 At an art club in a middle school, we get to follow it's members in it. Subaru Uchimaki, a very talented artist who can draw faces like no other but all he wants to do is to draw the perfect wife, Colette, a rich girl who loves being a troublemaker, the club president who sleeps through all the sessions, and finally Mizuki Usami, the only person who in the club who actually wants to do activities and always in a struggle to do so.
Alderamin on the Sky (Nejimaki Seirei Senki: Tenkyou no Alderamin)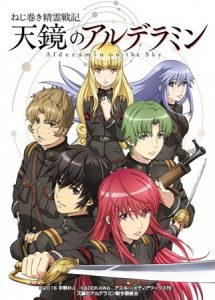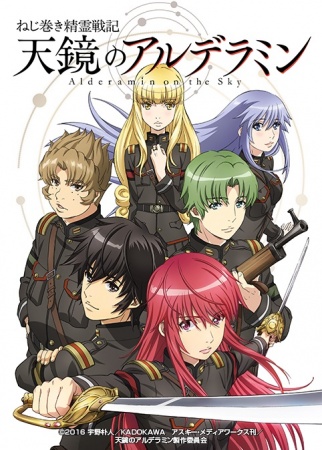 The world has been thrown into chaos due to a war and Ikta wants nothing to do with that. Although, it seems he has little choice in the matter, of which he becomes a High-Grade Military Officer. Yet no one, not even him, could of imagine being the hero that everyone needed.
Orange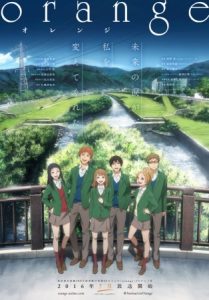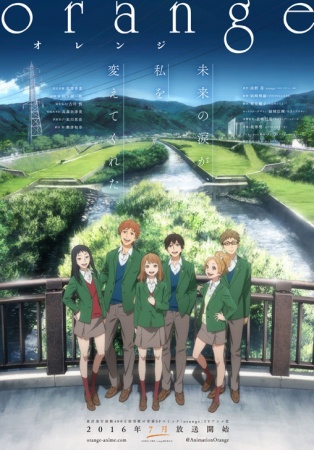 Naho Takamiya somehow just gotten a letter from herself 10 years in the future. In the letter, Naho reads that herself in 10 years have many regrets and wants her younger self to fix them. Also, to keep an eye on Kakeru because in the future he won't won't be around.