Top 10 Best Yuri Anime Series List [Recommendations]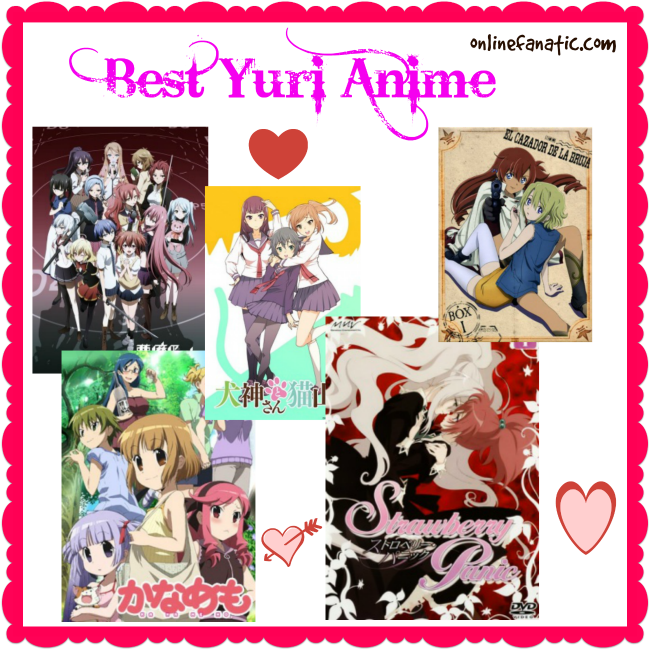 This genre is a little less known to the majority of the anime fans, but it is catered towards a very niche group of fans. Below are 10 really good Yuri anime that I recommend that you watch if you enjoy this genre. Keep in mind the list is in no particular order. Enjoy!
Anime "Best of" Genre List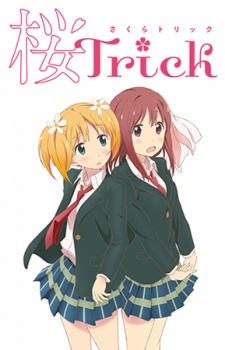 The story revolves around two close friends, Haruka and Yuu, who have decided to join a new school that is scheduled to shut down in just three years. Both of them were best friends since their middle school days, but since they joined new school they had to make new friends. Hence, both of them decided to do something which they won't be able to do with the other students- they kiss each other, and from that moment onward their relationship deepens. They along with their new friends like Shizuku, Yuku and Ktone began their school life and had lots of adventures and kisses along the journey.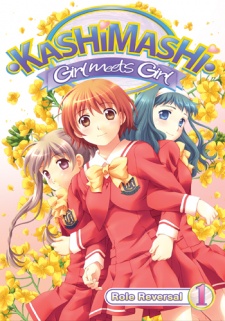 Hazumu was a slightly shy and likable guy who had a love for flowers. Because of his soft nature, he was dependent on his tomboy friend, Tomari who acted as his bodyguard. Yasuna is the most beautiful girl in the school but she was not very fond of men, until she comes across Hazumu. Hazumu confesses his love but gets rejected. Depressed, he heads for Mt Kashimayama, where he first met her. However, he was accidentally killed by an alien ship. Fortunately, alien technology was able to bring him back to life but with a twist. He returned from the dead in the form of a cute girl and realized that finally he could spend time with Hazumu.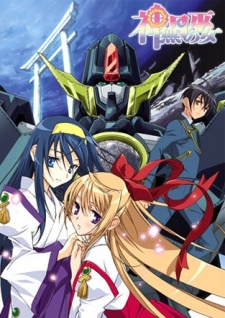 Himemiya Chikane was a high born lady and was slightly reserved. Himeko on the other kind was very gentle. Both of them were from completely different background but still became the best of friends. They had no idea that they are the reincarnations of two priestesses who killed Orochi, the god of darkness in their past lives. Now Orochi has been revived, and he along will his giant robots are coming after both the girls to take revenge. Just like in their past life, both of them have to survive this time also and try to defeat Orochi once again.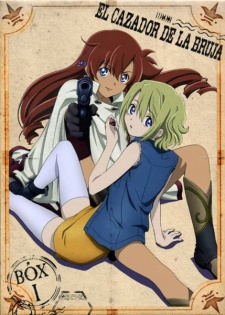 Ellis is a young girl who is suffering from amnesia and also has a superpower which allows her to manipulate particles. Unfortunately, he accidentally killed a professor and was forced to escape to Mexico where she lived under the care of an old lady. But many people were already looking for her and she also had a price on her name. Fortunately, her bounty hunter Nadie befriended her and both of them escaped to Winay Marka to know the secrets about her past life and the origin of her powers.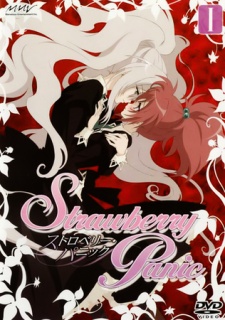 Aoi Nagisa decided to join ST. Miatre's Girls' Academy. St. Miatre is one of the three prestigious academies located on Astraea Hill. Although all the three school are separate, but they had the same campus and dormitory. Shizuma- the etoile of Astraea Hill, found Aoi very interesting and was attracted to the new transfer student. Aoi also liked her and the two got to know each other really well. As they gradually became close friends, Shizuma decided that it was finally time to face the troubles of her past.