Top 10 Tips to Get More Views on Youtube – Free Methods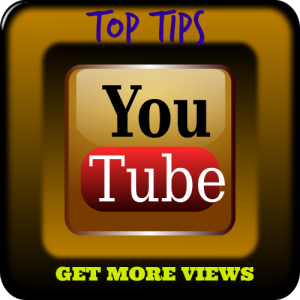 Hey folks, after dabbling on YouTube and creating content on there, I learned a great deal about growing a YouTube channel. I am now growing my channel at a ~100 subscribers per day. I will show you my top 10 tips to getting more views on your videos and also your channel plus getting them to subscribe to your video. These methods are all free. 🙂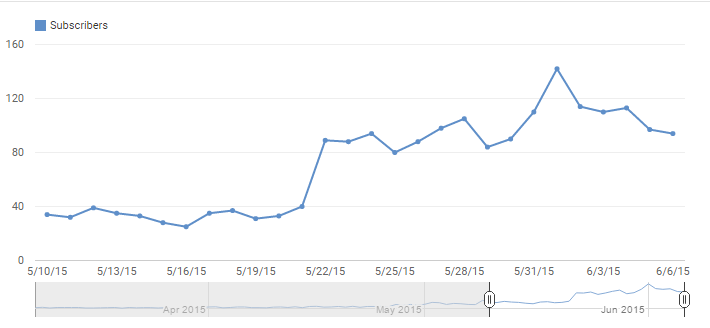 Tip 1 – Do Your Research
You will have to ask yourself these important questions.
1) What is your channel about
2) Who is your target audience?
3) Where do your audience hang out outside of YouTube?
4) How can you provide value to your audience?
Most people who watches videos on YouTube do these 3 things:
1) Someone recommended them a video to watch
2) They want to be entertained(watching funny cat videos etc.)
3) Learn about something or improve their knowledge(how to tie a tie, how to play the guitar etc.)
So when you have figured out who your target audience is and what kind of value you can provide them, then you will have a clear direction on what kind of videos to produce.
Tip 2 – Use Social Platforms to Get Views
If you know where your audience usually hang out outside of YouTube, then it is easy to get views. For example, I focus on video games. Where do video gamers hang out? That's easy. They hang out on gaming forums, blogs or websites, Facebook groups related to video games.
Now go over to those video game communities and see what gamers are talking about or what trouble they are running into. You can provide value to them by making videos that will solve their problems. It could be something simple like how to beat certain difficulties on a specific game.  The key is to provide value and they will appreciate it.
Of course, you do not want to spam on those forums or blogs. Make sure you only link to your YouTube video when it is relevant to the topic.
Tip 3 – Have a Set Video Structure
Make sure you always have a nice routine and structure to your videos. For example, you can have your intro(your brand) always showing first before getting to the content. Or you can have an interesting hook that will capture the attention of your viewers in the first 5 seconds. Always put an outro at the end of the video that will ask your viewers to either like or subscribe to your channel(call to action) if they enjoyed your content.
Tip 4 – Brand Your Channel
Always have an intro for your channel. It doesn't matter what the name is as long as you brand it. Try not to get an intro longer than 15 seconds or it will annoy your subscribers. Branding is very important as people often remember brands and you want them to think of your channel when it comes to the your niche.
You can get nice video intros for $5.50USD by heading over to fiverr here. Search for "Video Intro" and you will see a lot of them popping up.
Tip 5 – Show Your Personality
Please do not talk like a robot. Show your personality. Drop some jokes here and there. Tell them about your life sometimes when applicable. We are humans. We like interaction. You want to connect with your audience.
Tip 6 – Optimize Your Videos
This is a very important step. Make sure you optimize your title. For example, if you have a cooking channel and you are showing people how to make Italian Spaghetti. Your video title should be something along the lines of:
5 Simple Steps to Making Delicious Italian Spaghetti
Learn how to make awesome Italian Spaghetti
My Secret Recipe to Italian Spaghetti

When you upload the video, make sure to write a brief summary on the description box. We are going to use the Italian Spaghetti example. You will want to list the ingredients used and the summary of the steps involved. This will help pick up long tail searches on YouTube and help people find your video. You will pick up some extra views this way.
Tip 7 – Use or Create a Custom Thumbnail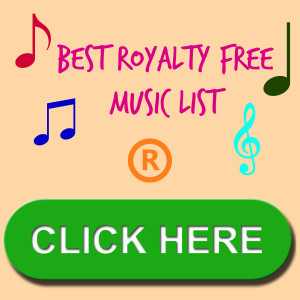 Always use a custom thumbnail as it will ALWAYS stand out. Or you can also use one of your video picture as your thumbnail.
For creating nice letters and numbers, I use picmonkey.com. It is free and simple to use. All you have to do is upload a picture you want and edit it on picmonkey.
Tip 8 – Make Quality/Valuable Videos
Almost forgot the most important one. Your video must provide value to your viewers. Always remember that! I define value here as your viewers got something they want out of the video. It could be entertainment, knowledge or happiness.
Remember, do not underestimate this.
Tip 9 – Engage and Interact with Your Audience

Always respond to anyone that comments on your videos. People appreciate it when the creator responds. You will be surprised how many people will share your video just because you responded. People will also more likely tell their friends about your channel when you are friendly. It creates a "viral effect".
Tip 10 – Look to Collaborate with Bigger YouTubers
Always be on the lookout to collaborate with other YouTubers if possible. Offer the YouTuber you are collaborating with good value that is going to help their viewers. This will bring in new viewers and potential subscribers to your channel. It is a win win situation for both sides.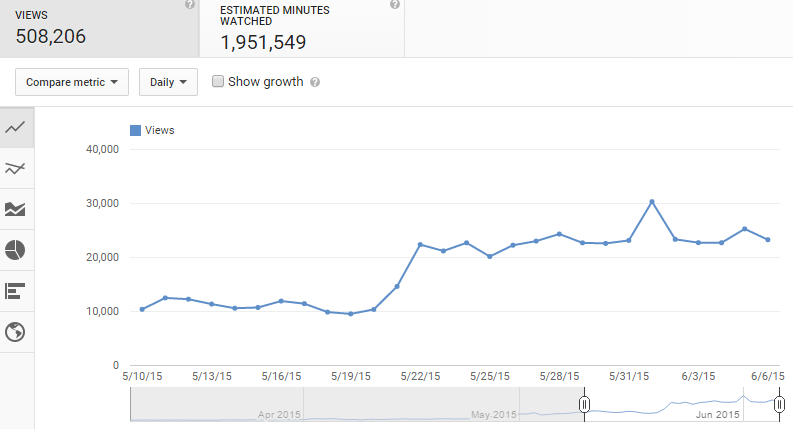 There you have it guys! Hope these tips help. I have used all above methods and my channel has really grown leaps and bounds(as seen on the picture above).
Bonus Tip – 
Add A Subscribe Button To All Videos On Your YouTube Channel