Top 20 Best Spring Anime to Watch [2016]
Spring 2016 is here and there are a new batch of anime that people are anticipating. Below are 20 anime that I believe will be interesting to watch and follow.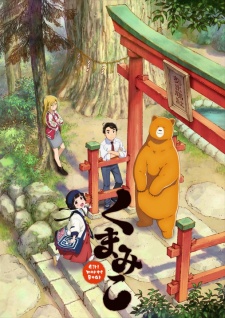 Genre: Comedy, Seinen
What does a bear know about life in the big city? For Machi Amayadori's sake, hopefully a lot! The young shrine maiden has spent her whole life in the rural mountains with Natsu, her talking guardian bear. Now, at fourteen, she wants to take a chance and attend high school in the big city. Can Natsu really prepare her for city life? Or will his wacky trials be too much for even Machi to bear? (Source: FUNimation)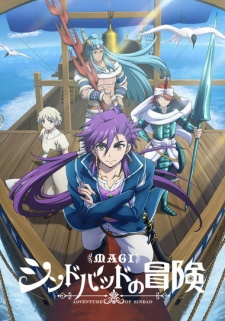 Genre: Adventure, Fantasy, Supernatural
The story of Sinbad's early life and when he captured several dungeons.  (Source: Magi Wikia, edited)
Note: This is the spin off series of the original Magi: Labyrinth of Magic, which is very popular.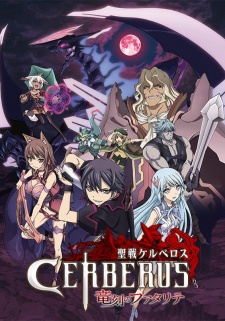 Genre: Adventure, Fantasy
Sword and magic rule in the continent of Kuna'ahn. In this continent are three powerful nations: the Holy Kingdom of Amoria, the Kingdom of Ishilfen, and the Kingdom of Vanrodis, which share a delicate balance of power. Should disaster befall any one of the three nations, war would spread throughout the continent. Also residing there is the feared "Evil Dragon" Daganzord, an unstoppable force that leaves nothing but scorched land and destruction wherever he goes.
Hiiro's parents, Bairo and Kismitete, joined other sorcerers in a magic ritual ten years ago in an attempt to seal Daganzord, but failed when someone interfered. The ritual would later become known as the "Balbagoa Tragedy." After being rescued by Giruu, young Hiiro set out to learn swordsmanship so that he could avenge his parents. Now, ten years later, sixteen-year-old Hiiro leaves home on a journey to slay the Evil Dragon, and Giruu feels he has no choice but to accompany him. In the search for the Evil Dragon, Hiiro encounters people of various races who join in his quest to eliminate Daganzord… but will Hiiro really succeed in overcoming the destiny he took upon himself and defeating Daganzord?! (Source: Crunchyroll)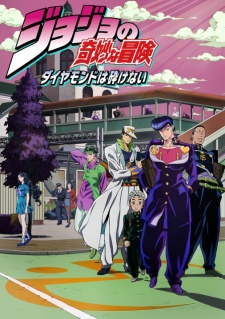 Genre: Action, Adventure, Comedy, Shounen
Fourth story arc of JoJo no Kimyou na Bouken series.
The coastal town of Morioh is plagued by the "Bow and Arrow," an ancient artifact which manifests latent stand abilities in criminals and ordinary folk alike. At the same time as they are dealing with the huge influx of stand users—both good and bad—in Morioh, high schooler Jousuke Higashikata and his friends are searching for the culprit of a series of homicides. (Source: Kokko)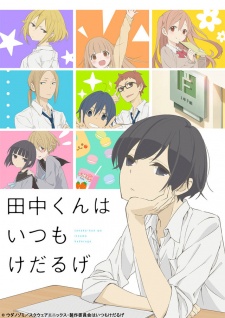 Genre: Comedy, Slice of Life
Sighing, leaning on his elbows, sleepy eyes. Tanaka-kun is a boy that basically doesn't try but isn't disliked. This is a laid-back youth comedy about Tanaka-kun and the quiet Oota who can't leave him alone. (Source: MU)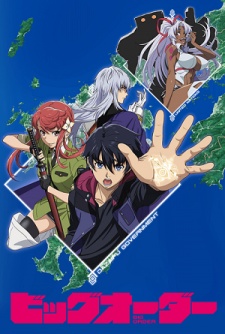 Genre: Action, Shounen
Ten years ago, a child wished for the destruction of the world. Now, a group of people has the ability to grant their wishes depending on their power. They are called "Order User."
Before these great people who have the power of "Order," one person excels the most with the ability to rule and conquer the world and turn people into puppets when it is in his jurisdiction. This power belongs to Hoshimiya Eiji, who is also responsible for the destructive phenomena that happened exactly ten years ago. (Source: MU)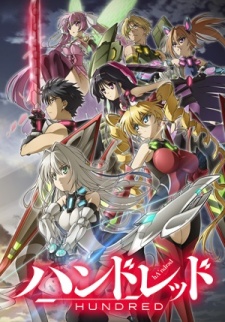 Genre: Action, Mecha, Ecchi, Romance, School, Sci Fi
"Hundred"—that is the only weapon that can oppose the mysterious life form "Savage" from visiting the earth.
The protagonist, Kisaragi Hayato, aims to become a Martial Arts Master using this Hundred. He managed to get into the battleship university Little Garden.
However—
"I wanted to see you, Hayato!!!"
"H-How do you know my name?"
Around the roommate, Emil Crossford, who somehow knows him well (?), Hayato gets an uneasy feeling.
What's more, just after the entrance ceremony, he gets asked for a duel by the campus' strongest martial arts master "Queen" Claire Harvey…!?
The ultimate academy battle begins here! (Source: MU)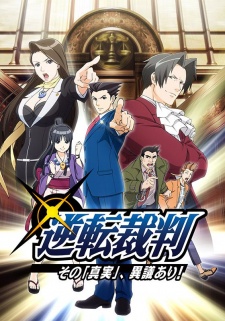 Genre: Comedy, Drama
Since he was a child, Ryuuichi Naruhodou's dream was to become a defense attorney, protecting the innocent when no one else would. However, when the rookie lawyer finally takes on his first case under the guidance of his mentor Chihiro Ayasato, he realizes that the courtroom is a battlefield. In these fast paced trials, Ryuuichi is forced to think outside the box to uncover the truth of the crimes that have taken place in order to prove the innocence of his clients.
Gyakuten Saiban: Sono "Shinjitsu", Igi Ari! follows Ryuuichi as he tackles cases to absolve the falsely accused of the charges they face. It will not be easy—standing in his path is the ruthless Reiji Mitsurugi, a prosecutor who will stop at nothing to hand out guilty verdicts. With his back against the wall, the defense attorney must carefully examine both evidence and witness testimony, sifting through lies to solve the mystery behind each case. With a shout of "objection!," the battle in the courtroom begins! [Written by MAL Rewrite]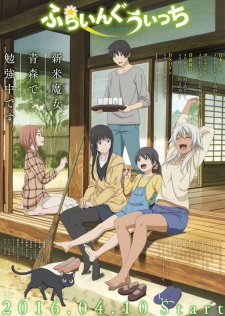 Genre: Comedy, Magic, Shounen,Slice of Life, Supernatural
Aomori, Japan.
In a land blessed by nature's bountiful beauty, bizarre things begin to take place. Makoto Kowata, 15 years old, is a professional witch. She left Yokohama with Chito, her black cat, to live in the house of her relatives in Aomori. This is where she begins to train as a witch.
Even though Makoto's powers are still limited to just flying through the sky, she and her second cousins Kei and Chinatsu surely make the most out of each and every day. (Source: NTV)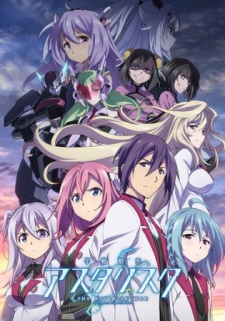 Genre: Comedy, Ecchi, Fantasy,Harem, Romance, School, Sci-Fi,Supernatural
Second season of Gakusen Toshi Asterisk.
Note: With the popularity of the first season, many are anticipating this to be great as well.