Top 20 Best Winter Anime 2016 To Watch [Recommendations]
With 2015 coming to an end, it is time to look forward to the new year's anime of 2016! So let's get right to it! The recommendations are based on what anime fans are anticipating[Preview] and their interest levels.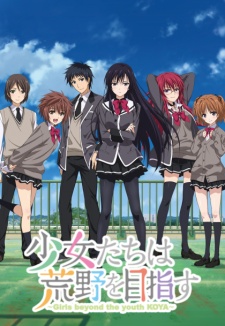 Genre: School life
Buntarou doesn't know what he wants to do in the future. He does not have any kind of dream that he wants to pursue, so currently he just spends his days hanging around with his friends. One day, his classmate Sayuki asks him if he wants to help with development of a gal game. She says that she had become interested in his help after she read one his works intended for the drama club.
Buntarou doesn't know anything about gal games, but Sayuki claims that she has the ability to make it a success. Can they make the game, and will it be a success like she claims it will be? This is the story of youths taking a daring step into the unknown… (Source: Otaku Lair)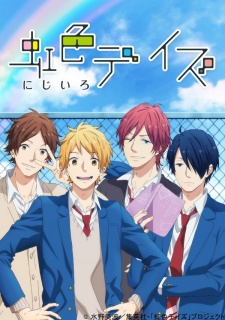 Genre: Comedy, slice of life, shoujo
The series details the lives of four main characters named Natsuki, Tomoya, Keiichi, and Tsuyoshi. They spend their days trying to have fun by finishing their studies and debating about romance. Natsuki, one of the main characters, has a crush on a girl named Anna at school, while others often get involved in their relationship. (Source: MAL News)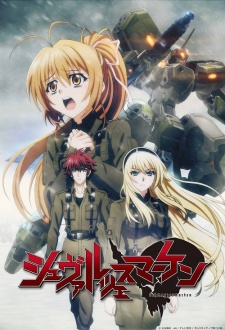 Genre: Action, Drama, Mecha,Military, Sci-Fi
Schwarzesmarken is a spin-off of the Muv-Luv Alternative series, but the events takes place in 1983. The East German Army 666th TSF Squadron "Schwarzesmarken" (Black Marks) are a special-forces unit tasked with assaulting BETA forces through unconventional tactics; specifically, they target Lux and Magnus Lux to deny the BETA the advantage of ranged firepower.
Their orders are given the topmost priority, such that it is common practice for the 666th to ignore allied distress calls that will result in deviation from their original mission, even if only for a short moment. The 666th Squadron mostly operates MiG-21s, with their squadron commander Irisdena Bernhard piloting an MiG-21PF.  (Source: Muv-Luv Wikia, edited)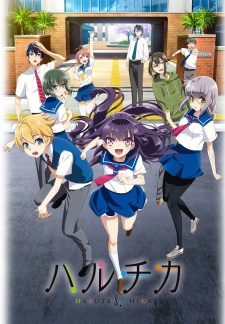 Genre: Mystery, Romance, School,Slice of Life
Haruta and Chika are members of their high school wind instrument club that is on the verge of being shut down. The two are childhood friends, and they spend their days practicing hard while also trying to recruit new members. When a certain incident happens within their school, they work together to solve it. (Source: ANN)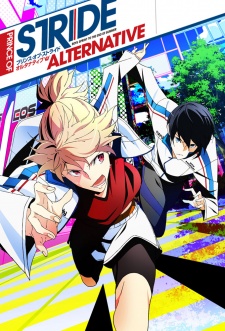 Genre: Sports
The series is about an extreme form of sport known as "Stride." It involves 6 players on a team that runs relay races in towns. The story takes place at Honan Academy where first year high school students Takeru Fujiwara and Nana Sakurai try to recruit members for their "Stride" club. They request Riku Yagami to join with the help of Takeru and Nana. Their goal is to compete and win the "End of Summer," a top competition hosted in Japan alongside other schools. (Source: MAL News)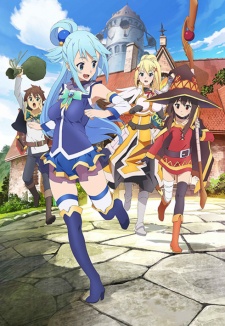 Genre: Adventure, Comedy, Fantasy,Romance, Supernatural
The life of Satou Kazuma, a hikikomori who likes games, all too soon came to an end because of a traffic accident… It was supposed to, but when he woke up, a beautiful girl who called herself a goddess was in front of his eyes.
"Hey, I have got something a little nice for you. Wanna go to another world? You can take only one thing of your choice along with you."
"…then I'll take you."
From here on, the great adventure of subjugating the Demon King will begin for the reincarnated Kazuma… Or so one would think, but it's the labor for obtaining food, clothing and shelter that begins! Despite Kazuma wanting to live in peace, the goddess keeps causing problems one after another, and eventually, they attract the attention of the Demon King's army!? (Source: MU)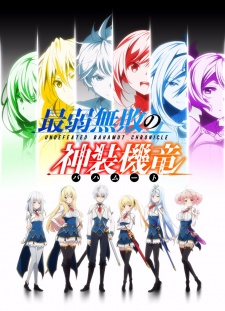 Genre: Action, Ecchi, Fantasy, Harem,Romance, School, Supernatural
Lux, a former prince of an empire named Arcadia that was overthrown via a rebellion five years earlier. Lux accidentally trespasses in a female dormitory's bathing area, sees the kingdom's new princess Lisesharte naked, and incurs her wrath. Lisesharte then challenges Lux to a Drag-Ride duel. Drag-Rides are ancient armored mechanical weapons that have been excavated from ruins all around the world. Lux used to be called the strongest Drag-Knight, but now he's known as the "undefeated weakest" Drag-Knight because he will absolutely not attack in battle. After his duel with Lisesharte, Lux ends up attending the female-only academy that trains royals to be Drag-Knights.  (Source: ANN)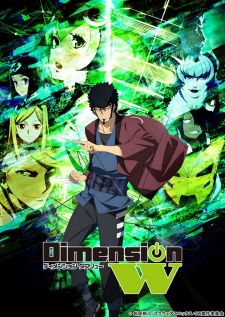 Genre: Sci-Fi, Seinen
In the year 2072, the world's energy problems seem solved by a network of cross-dimensional electric-field inductors—"coils"—that extract energy from a seemingly infinite source. That source is the W dimension, a fourth plane that exists beyond the X, Y, and Z dimensions.
In this world, unofficial "illegal" coils harness powers that the police can't hope to counter. Dealing with these coils is the job of coil-hating repo man Kyoma, whose run-in with the unique coil android Mira leads the two to form a reluctant partnership. (Source: FUNimation)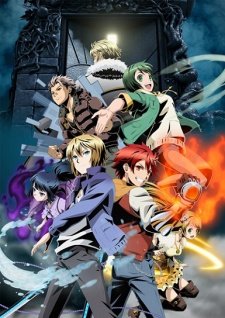 Genre: Action, Fantasy, Sci-Fi
When the Divine Gate opened, the living world, the heavens, and the underworld became connected, ushering an era of chaos where desires and conflict intersect. To restore order, the World Council is formed. As peace is restored, the Divine Gate becomes an urban legend.
In that world, boys and girls deemed fit by the World Council are gathered. They are ones who aim to reach the gate for their personal objectives. Those who reach the gate can remake the world. What lies beyond the gate? When they reach the door, will the world change? Will it be the past that changes, or will it be the future? (Source: MAL News)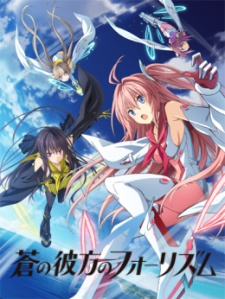 Genre: Drama, Romance, School,Sci-Fi
In a world where flying is as simple as riding a bicycle, there is a popular sport called "Flying Circus." The protagonist once had a bright future ahead of him in that field of sports but due to an overwhelming defeat in addition to a certain other reason, he has left that field. However, he meets the transfer student Kurashina Asuka and regains his passion as he teaches her how to fly.
With his situation changed, he participates once again in the Flying Circus. Just how high will he be able to fly this time with Asuka at his side? This is a love story about the two who met while soaring in the skies, and the friends surrounding them. (Source: VNDB)
References: MyAnimeList