Top 9 Best Samurai Anime – Good Recommendations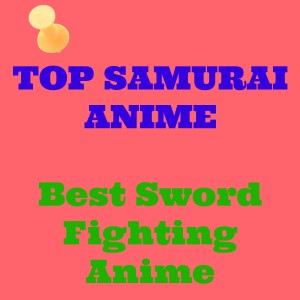 Here are my top 9 picks for the best Samurai anime available to all anime lovers. If you enjoy samurai sword fighting scenes, these anime are going to keep you entertained.
Anime "Best of" Genre List
Ninja Scroll
This is a Japanese animated action thriller film that was written and directed by Yoshiaki Kawajiri. The analytically much-praised film was theatrically released on 5th June 1993, and it received a western release in the year 1995. Some of the alternative titles for film are: Jubei Nipucho which is Japanese, wind Ninja Chronicles and Jubei the Wind Ninja. This is a film about a mysterious traveller who sets put on a journey to defy his past. He did not know he is up against demonic forces of killers, with a ghost from his previous life as the leader. The film runtime is 94 minutes.
The plot summary: Jubei is a drifting noble sword for hire, nevertheless when an opportunity meeting leads him to save young ninja woman from rape, he creates enemies with a group of demonic humans. He parts ways with the woman, but a government spy forces him to join up with her and investigate the cryptic death of a whole village. The investigation reveals a plot involving the demons and a man from Jubei's past who is thought to be dead. As they are about to get the truth the demons close in on them and he ends up in a deadly fight with many strong inhuman opponents.
Rurouni Kenshin
The plot summary: Himura Kenshin is a ex-assasssin, also known as the battousai. He seeks to atone his sins by offering help or protection to those that needed it. He then meets Kamiya Kaoru and offered to help her defeat a murderer who invaded her Dojo. Kamiya then offers him to stay at the Dojo as a token of appreciation after he defeated the murderer.
After some peaceful days, Kenshin has to deal with Shishio, who plans to conquer Japan and destroy the Meijo government. The real test begins as Kenshin needs to get stronger, but not with the cold hearted assassin he once was.
Bonus Read: 10 Awesome Sword Fighting Animes
Gin Tama
It is also known as Gintama. Gin Tama is a Japanese manga series written and produced by Hideaki Sorachi. It was serialized in Shueisha's Weekly Shonen jump beginning on 8th December. It has 201 episodes and the run time is 25 minutes per episode. It was released on 4th April 2006.
Plot summary: 20 years ago, Edo-period Japan faced a great attack when the aliens referred to as Amanto invaded the Earth. They conquered the government and banned the carrying of swords by the once proud Samurai. Moreover they took people's jobs and reduced the people to temporal workers. Gintama is a story of a man named Gintoki, who is a samurai and does not respect the rules of the invaders. He and his group have not forgotten the drive of a swordsman. Everywhere they go they create trouble that they cannot solve.
Samurai Champloo
This is a Japanese anime series that was developed by Manglobe. Its first broadcast was in japan on Fuji TV on the 20th may 2004 to 19th march 2005. It has 26 episodes and the runtime is 23 minutes per episode.
Plot summary: Mugen is a vicious animal-like warrior. He has a unique inspires fighting style. Jin has a more traditional style with amazing skills. The two warriors are not friends yet their paths always seem to cross. Mugen is roaming aimlessly through the city and he meets Jin and Fuu in a teahouse. Fuu convinces them to come with her to look for a samurai that smells like sunflower and their adventure begins.