Best Gaming Laptops Under 600 Dollars 2015 [Recommendations]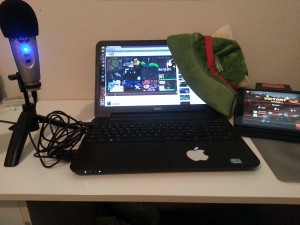 Gaming laptops are evolving, constantly being powered by technology advancements that strive to make them more fun to gaming enthusiasts. The quality of impeccable graphics, audio-visual experiences and instant responses rendered have made gaming quite interesting. This is all thanks to hi-end processors, high-resolution displays, graphic cards, RAM as well as HDD configuration.
Today's standards for gaming computers under $ 600 is at least a 2 GB RAM and a modern dual core CPU ( less RAM might cause a lot of problems in some games). The minimum specs for the Graphics card will depend on the resolution, but the least to go for is an HD 4650/ 4670/ 5570/ 5550 GDDR5 & similar cards. In most cases, the minimum specs for most games are Core 2 Duo E8600, 4 GB RAM, and nVidia GT240.
Things You Need to Know
. Basic Features: RAM, Processor, Graphics, Hard Drive
. Portability, Build quality, and Design
. Battery capacity, screen size, Brand name and period of guarantee
. Total cost performance
Below is a pro guide to the best gaming laptops available for under $600 based on retailer discounts, sales, professional reviews, pure hardware power, and benchmarks.
For Games With High Graphics
Acer Aspire E 15 E5-571-7776 Laptop (Titanium Silver)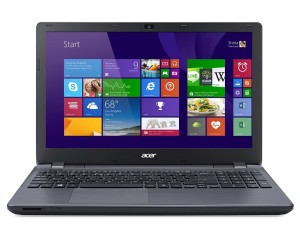 Specs
. Intel Core i7-4510U 2.0 GHz processor (4 MB cache)
. 8 GB DDR 3L SD RAM
. 1 TB 5400 rpm Hard Drive
. 15.6-Inch Screen, Intel HD Graphics 4400
. Windows 8.1, 7-hour battery life
Pros
. Good battery life
. Blazing performance
. Easy to set up
Cons
. No DVD/CD drive
There is plenty to like about the E 15 E5-571-7776, and while it's a little bit expensive, it is one of the few laptops that are worth the expense. Moreover, the Aspire E 15 E5-571-7776 15.6-Inch Laptop from Acer scores high when compared to other laptops in a similar price range. Powered by Windows 8.1, the device, apart from being a decent gaming laptop, also doubles up as an "all-purpose" workhorse.
This 15.6-inch gaming device is a real amazing piece of modern technology that can quickly take on anything you throw at it. Its configuration matches the requirements required for gaming.
Given the fact that hi-tech laptops today are quickly outdated, Acer's E 15 E5-571-7776 is an affordable, value-for-money device that meets the everyday entertainment, computing and gaming needs. It is big, bold, probably even gorgeous — and a gaming beast. [Check Amazon Price]
Toshiba Satellite C55-C5240 15.6 Inch Laptop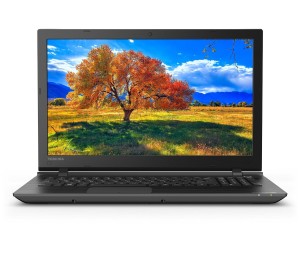 Specs
. Intel Core i5 5200u 2.2 GHz Processor
. 8 GB DIMM RAM
. 1 TB Storage; DVD-SuperMulti
. 15.6 inch 1366×768 pixels LED-lit Screen
. Windows 8.1 Operating System
Pros
. Decent speed
. Long battery life
. Easily replaceable battery
. Numeric keypad and Directional keys
Cons
. Flimsy display
Play games, and get stuff done, with the value-packed Satellite C55 laptop. This daily performer is designed to assist power through life's demands.
The Toshiba Satellite C55-C5240 is a nearly perfect laptop through and through. It is amazingly thin for a 15.6-Inch gaming laptop that provides high performance and extended battery life.
It has a 5th Generation Intel Core i5 processor, a brilliant, 15.6-inch diagonal, 8GB RAM, HD TruBrite widescreen display, and a huge one terabyte of built-in storage for you to do more-for-less.The Toshiba Satellite will blow through any graphically intense game you run.
Hardcore gamers will feel right at home with its excellent screen. Beyond its deep beauty, the C55-C5240 packs enough processing brain to handle anything from daily task to hardcore PC gaming. It's a mid-range system that straddles the line of good power efficiency while still offering the required performance to play the latest games. [Check Amazon Price]
For Casual Games
ASUS F555LA-AS51 Core i5 15.6-Inch Laptop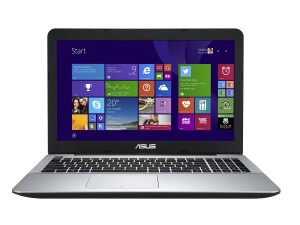 Specs
. 15.6″ HD (1366*768), Matte display with 5th-generation Intel Core i5 – 5200 U 2.2 GHz, (Turbo up to 2.7 GHz) Broadwell
. 8 GB RAM
. Windows 8.1 (64bit)
. Ergonomically designed keyboard with Ice Cool tech keeps the palm rest at a comfort temperature
Pros
. Extremely quick and responsive
. Good Battery life
. Light and portable
. Battery is integrated into the laptop
Cons
. The keyboard is not backlit
The ASUS F555LA-AS51 Core i5 is an attractive, powerful and affordable gaming laptop. These are three qualities that you don't usually hear in the same sentence, making this device unique for pulling together this rare combination.
The laptop has a very new processor from Intel that is relatively powerful, but energy efficient as well. Built in with the processor you acquire Intel HD Graphics 5500 for moderate laptop gaming performance together with rendering requirements.
Though you are definitely not going to be able to play every new graphically demanding game on the highest setting and get the most decent frame rates, nearly every game that isn't as demanding or is a few years old or more will run fairly well. Of the 8 GB RAM that this gaming laptop comes with, 4 of it is soldered on its main board; hence, the ability to upgrade its RAM is limited.
On the contrary, 8 GB is an excellent capacity that is more than enough for people's needs. The 1 TB HDD is a pretty large size for laptops, and likewise it should be more than sufficient for playing a game. The laptop's overall build quality is aesthetically pleasing and pretty decent.
Some people who might be more concerned about their status recognition in particular circles that are willing to spend their precious money less cost-effectively might want more of a "Premium" experience from their gaming laptops. So, while this one likely performs more than well for their requirements, it may not be to their liking. [Check Amazon Price]
Lenovo ThinkPad E555 20DH002TUS Laptop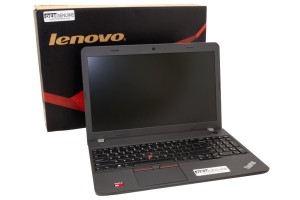 Specs
. 15.6-Inch HD Antiglare LED-backlit Display 1366 x 768
. AMD Radeon R7 M260DX, 2GB Memory
. Windows 7 Pro 64-bit pre-installed Windows 8 Pro 64-bit Upgrade Ready
. 8 GB RAM and Hard Drive Upgrade
Pros
. Fast
. Great performance
. Great price
. Exceptional mobility
. Outstanding features
Cons
. Keyboard lacks backlight
The Lenovo ThinkPad E555 20DH002TUS is one of the bestselling 2015 15.6-inch laptops that had positive reviews for their matte antiglare screens, professional looks, sturdy builds, decent entry level gaming performances, and long battery lives.
On the downside, many competitors provide twice the storage and RAM, its design might seem outdated compared to other modern laptops, and its keyboard doesn't have a backlight. The laptop's look and design are professional without the shiny bells together with whistles that are seen on high-performance ultraportables.
It's built with a sturdy material with a matte finish. The laptop is a competitively priced Thinkpad providing decent performance. It also has a well-built frame for users who wish for a sturdy workhorse and is equipped with enough firepower for light gaming. [Check Amazon Price]
Conclusion
These 4 laptops are great choices for video gaming. Pick the one that most fit your needs.