Top Google Adsense Alternatives for Video Game Sites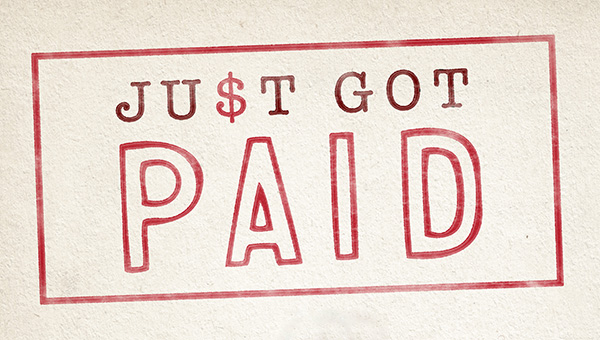 Hello online fanatics! Today we will be going over some ad networks that you can consider for you site. Ideally, you will want to have Google Adsense. But if you are not approved, check out the ones below!
CPMStar
CPMStar is an ad network dedicated to mostly video games. The cool thing is that they also offer mobile app ads. The key features they have are:
Static Editorial – These are direct links to popular games that you can feature as top content on your site.
Video PreRoll – Show a video ad before any content on your site, even flash games.
Video Floor Ad – This format brings up a video player in the bottom right corner of your web page. Starts with muted audio that can be unmuted by the user.
Anchor Ad – These are a mix of 728×90 banners and custom-designed creative to fit on the bottom of the page. Users are able to hide the ad.
Flash Kit – They offer a kit to set up ads to show within your flash games or video. There is also offers  for a flash game sponsor program if you work with developers.
Mobile Ad Formats – If your website is optimized for Mobile we offer the following ad sizes: 320×50, Static 300×250, 300×50, 216×36, HTML5 Video and Expandable Banners.
Pushdown – CPMStar works closely with many agencies and offers site-specific premium buys from time to time targeting specific demographics. These include high rate, high impact units such as pushdowns and site takeovers. Please inquire if interested.
YouTube Static Editorial – If you create videos for games these direct links can be used on YouTube! Place the link in the video's description and you are set, this revenue is additive to the money you already receive from YouTube.
These features are great and moves away from the standard banner ads you get from all networks. Their pay is also decent if you can bring them US visitors. I have broken down the pros and cons for you.
| Pros | Cons |
| --- | --- |
| Plenty of choices for ads and where to put them | Requires approval to get into the network(Usually need 5000+ uniques/day) |
| Pays on time always | Net 30 pay |
| Static editorial is great if you promote a game of the same genre | Navigation can be a little confusing at first |
| Easily paid with Paypal | |
I personally use them and find them an excellent option for top and side banners for your gaming website. My eCPM is right around $0.10, which isn't the greatest on earth. However, it is good enough for me since I am using it as the second banner for most of my sites.
These guys are one of the best around. Your site will really have to be high quality and huge traffic(10,000+ uniques per day) in order for you to get accepted. As the title suggests, they offer to either buy ad spots or sell ad space. They do take a small percentage off the transactions between the buyer and seller.
That is a small price to pay considering you get to find buyers willing to buy ad space from you.
| Pros | Cons |
| --- | --- |
| They find advertisers for you | They take 25% of the revenue |
| Sometimes it can take a while to find an advertiser | User interface can be intimidating at first |
| Easy integration with the help of support | Only English sites |
| $20 Paypal minimum payment | |
These guys pay decently if you manage to get a diverse traffic source. You can easily sign up with them and get approved easily as long as you don't have illegal traffic sources. Their are CPM focused, so your goal is to get as many impressions as you can.
| Pros | Cons |
| --- | --- |
| Easily approved | Payment is paid 35 days after |
| Rates can flunctuate |  Site is not secure – use at your own risk |
| Can earn affiliate referral to their network | You are responsible for the place you put your ads – meaning you can get denied payment |
This is ads by Yahoo and Bing network. At first I had really terrible RPM with them when I started out. However, I gave them another shot. They are actually quite decent(still no where near Google Adsense levels). Their RPM is on the low side but it still makes a good second banner option.
Integration wise, it is easy. However, not all your sites will get approved unless they deem it good quality. Only about 1/2 of my sites are approved. I am thinking that's because I don't have enough traffic for some of it.
| Pros | Cons |
| --- | --- |
| Decent 2nd ad option | Requires good traffic to be approved |
| Live impression tracking | Net 3o Pay |
Conclusion
Together with CPMStar, Media.net is my preferred second banner option for all my sites. I highly recommend that you use them.