Top 6 Best Self Balancing Scooters for 2016 [Review]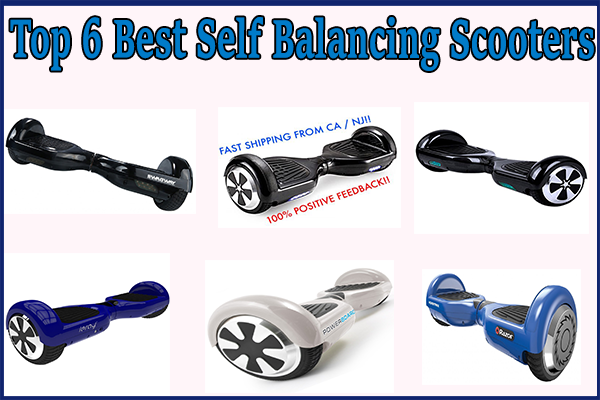 In the last two years, there has been a heighten move to commercialize self-balancing scooters, popularly known as Hoverboards. The device depicted by sci-fi movies as a futuristic mode of transformation is now a reality in most parts of the world. Some people consider the hoverboard as a viable alternative means of transport just like the bicycle or the motor cycle. However, some still perceive the self balancing scooter as a toy that cannot be used in public roads. I believe that with laws and proper public sensitization on the use of the Hoverboard, it can become a viable means of transport. The manufacturing companies have to ensure the safety of the Hoverboards and make them more efficient in terms of energy use.
Many states have been quick to formulate laws to control the use of hoverboards in public spaces. For instance, it is illegal to ride a hoverboard in New York. Also, riders are also expected to be above 16 years and should be wearing a helmet. Many states require hoverboard riders to observe the same laws as bicycle riders or skate rollers.
Most Hoverboards can achieve a maximum speed of about 12 mile per hour. However, authorities are keen to restrict riders from over speeding because of safety concerns.
Top 6 Best Hoverboards
a) Leray™ Self Balancing Scooter Balance Motion 6.5″ Two Wheel Hoverboard with Certified Safe Battery Pack (Blue)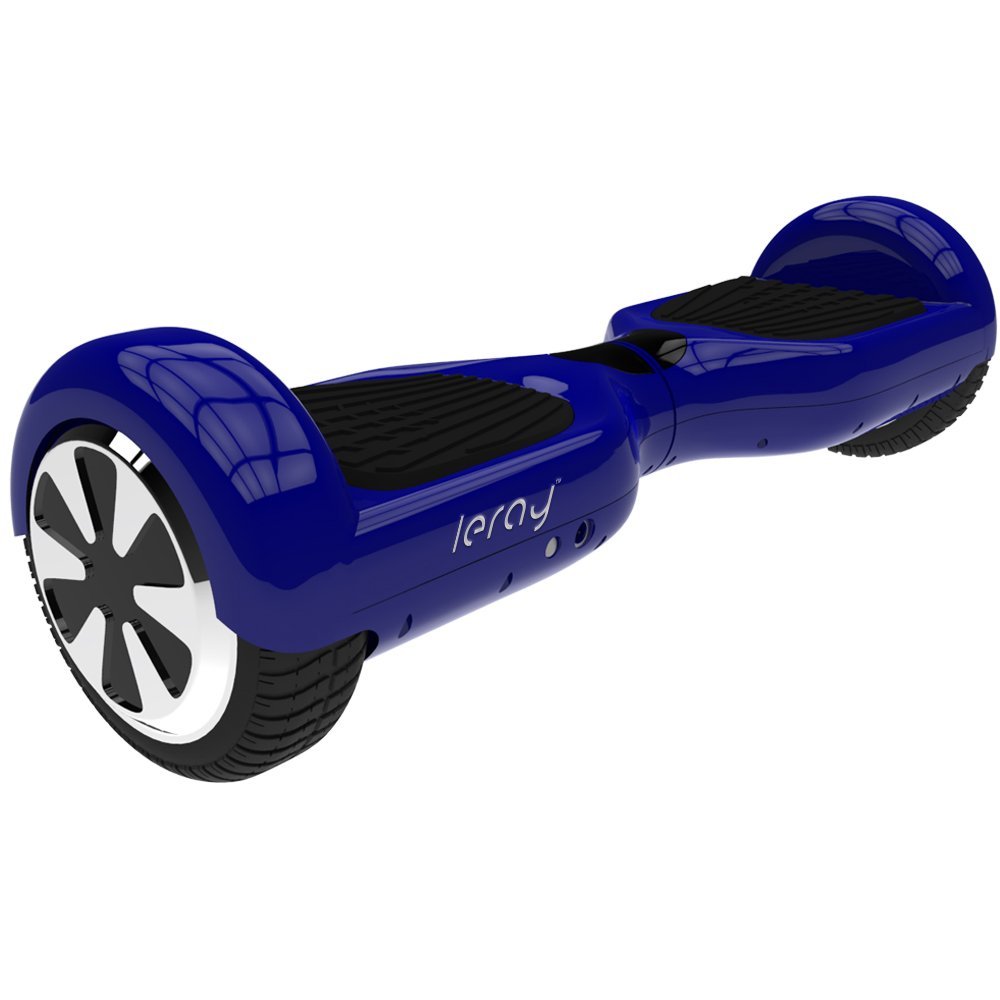 Price: ~$499.99
The Leray can perform several movements including spinning, turning and sliding and still maintain perfect balance for the rider. It comes with a Dreamwalker motor that gives it strength and stability. The motor has an output of 500w with an added advantage of being energy-efficient and very quiet. The Leray can achieve a maximum speed of 8km/h and can cover up to 15 km when rolling on horizontal surface. This hoverboard is powered by a LG Lithium 18650 battery that has a 110hh capacity. It will take you about 2.5 hours to charge the battery. This is definitely among the high performing hoverboards this year.
b) Swagway X1 Hands-free Smart Board
Price: ~$449 to $499(Comes in various colors – Blue/Black/White/Pink/Gold/Red)
The Swagway was among the most popular brands in 2015 and will sure be hot selling in 2016 and beyond. It can cruise to a top speed of 10 miles per hour and cover 20 miles when fully charged. It has a powerful motor and flexible body that allows the rider to make a zero degrees turn and climb a 15 degrees incline without a problem. The best thing about this hoverboard is that it has certification from several quality assurance and safety bodies in the US. Therefore, you are assured of the best quality hands-free smart board.
c) Powerboard by HOVERBOARD – 2 Wheel Self Balancing Scooter with LED Lights – Hands Free Battery Powered Electric Motor – Airboard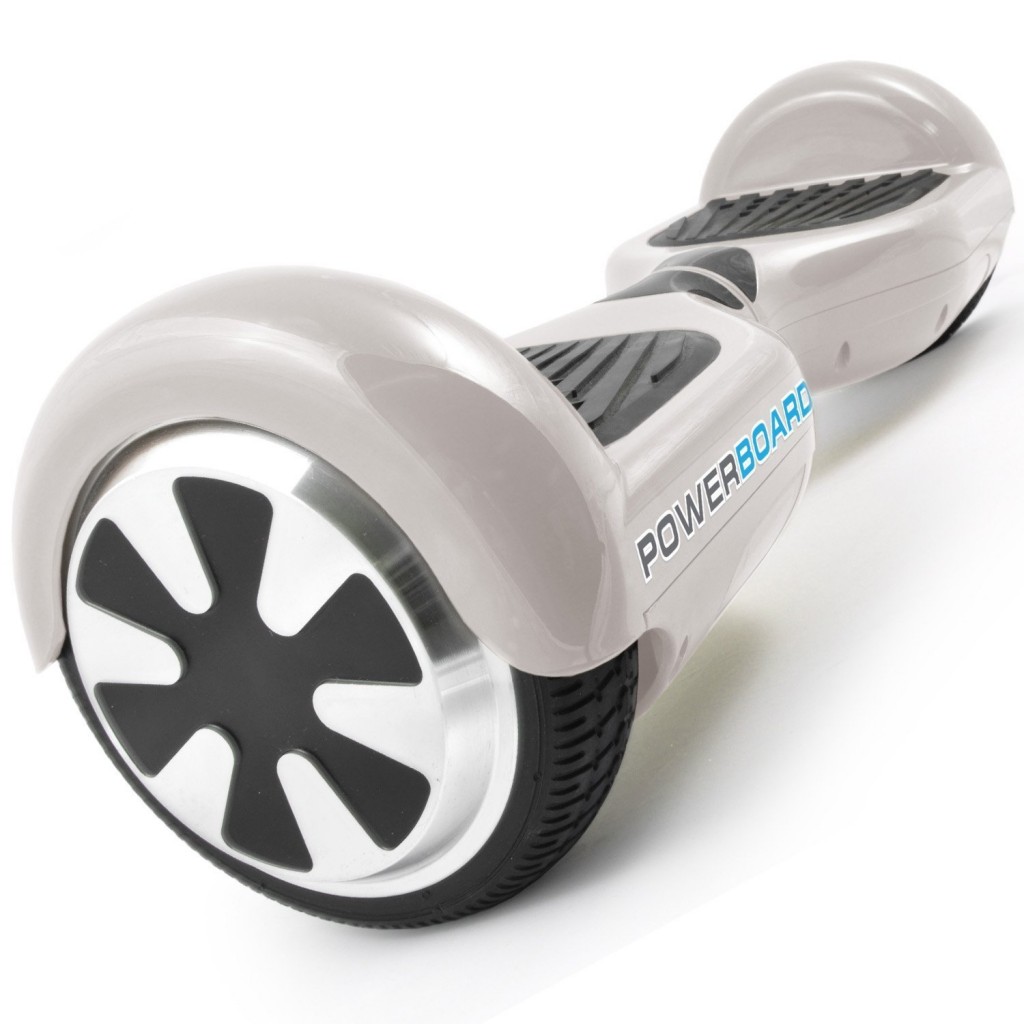 Price: ~$499.99(Available colors – White/Black/Blue/Silver/Red)
The Powerboard markets as a quality US made hoverboard that delivers on both safety and quality. The Powerboard self balancing scooter comes fitted with stylish LED lights to ensure that the rider is visible to pedestrians and motorists. It can achieve a maximum speed of 10km/h and run for 6 hours straight when fully charged. The battery takes less than 60 minutes to charge giving you more time to move and less time to wait. People who have tried it out commend it for its smooth acceleration and good breaking system.
d) Black Self Balancing Scooter By HoverTech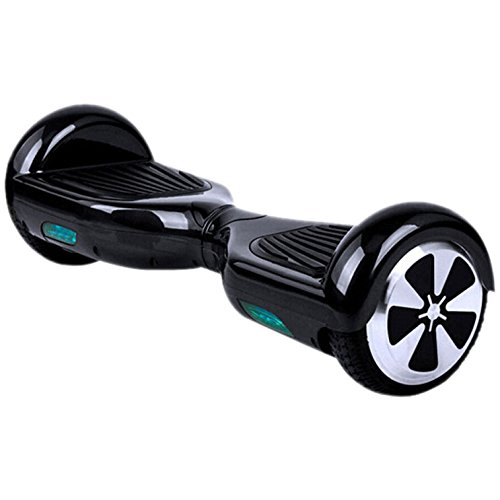 Price: ~439.99
The Black Self balancing Scooter by HoverTech will be among the top sellers in the coming years. It is fitted with a reliable Samsung core battery that can cover up to 11 miles or run for 11 miles when fully charged. The manufacturers of this hoverboard insist that they have observed both the quality of the board and the safety of the rider when designing the Black. The spare parts of this hoverboard are readily available in the US. This makes it easy to maintain for many years without worrying about minor repair works in case of damage.
e) Razor Hovertrax Electric Self-Balancing Scooter, Blue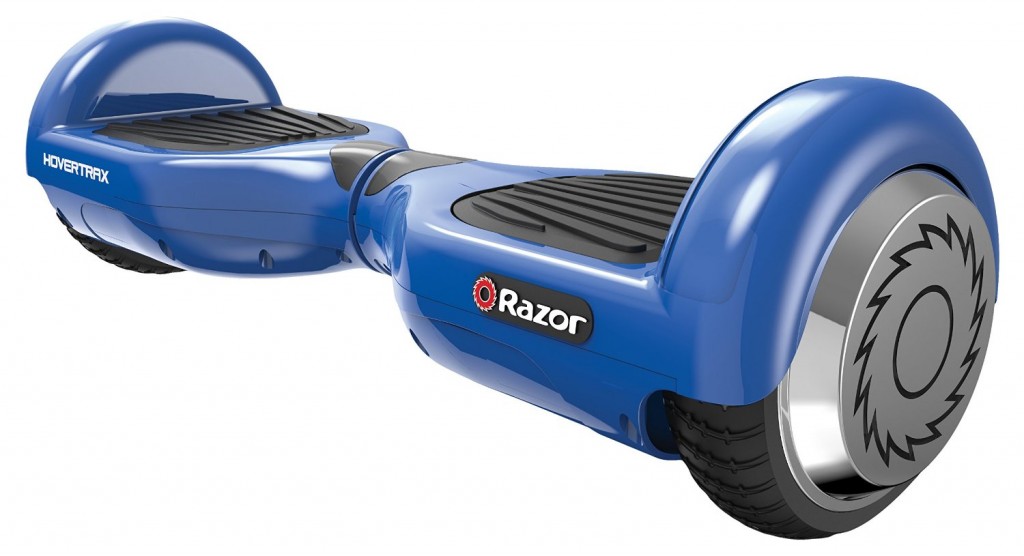 Price: ~599(Red is available as well)
The Razor Hovertrax is a Chinese made self balancing scooter that is poised to attract many hoverboarders because of its stylish design. It has a dual hub motors with gyro sensor technology that ensures a silent and smooth ride. This hoverboard is easy to maneuver with slight movement of the feet. The board has an anti-slip foot platform to enhance its safety. When fully charged the Razor Hovertrax can roll for 115 minutes with speeds up to 6 mph. The limited speed is good for learners or children who can risk hurting themselves with the high speed Hoverboards.
f) ASTROBOARD Self-Balancing Hoverboard 2-Wheel Electric Scooter *SAMSUNG Battery*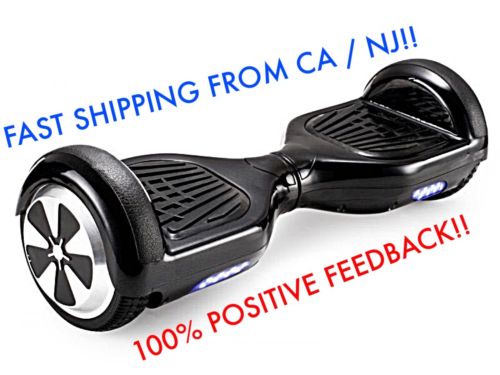 Price: $299.95(eBay)
This self balancing scooter has a high performance Samsung lithium-ion battery that gives it top-notch abilities. It charges for less than an hour and runs for more than five hours when fully charged. The hoverboard can reach a top speed of 10km/h. It has a Smart Motor system that regulates speed during a steep incline or decline. This makes the board very safe since it cannot over speed when going downhill. This will sure be another favorite hoverboard for its price.
Conclusion
All the Top 6 Hoverboards for 2016 offer remarkable features that ensures riders will enjoy their rid and be safe. A major concern for both parents and authorities on the use of Hoverboards has been the safety of the riders and the performance of the batteries. All top Hoverboards for 2016 ensure that the battery is safe and cannot explode as is the case with some low quality Hoverboards.
Riders of Hoverboards must have the appropriate gear that includes a helmet, knee pads and elbow pads to ensure they are safe in case of an accident. For those allowed riding on public streets, it is critical to wear bright colors to ensure visibility by both pedestrians and motorists.
For safety, the use of hoverboards is strictly regulated in most states and countries. The riders cannot cruise on maximum speeds when in public streets on the walkways. When riding hoverboard authorities advise against wearing ear buds or earphones on both ears. It is also not safe to ride at night on public streets because the hoverboard does not have good lights.