Top 8 Best Reverse Harem Anime List [Must Watch!]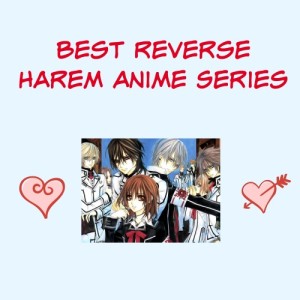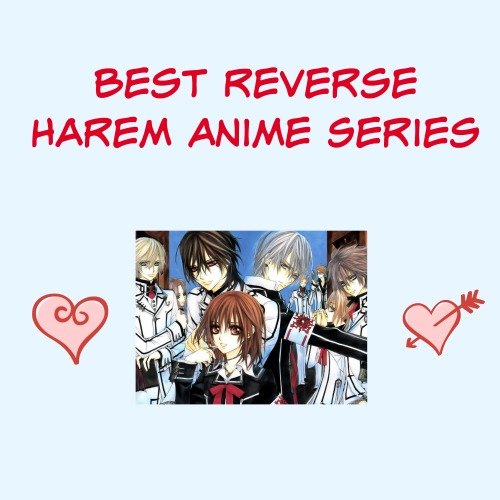 Hello ladies! I am going to present you my ultimate list of the top reverse harem animes available to you at the time of this writing. Without further a due, let's get right into some of the best reverse harem anime series! The list is in no particular order.
Anime "Best of" Genre List
Yuki's earliest memory is of a stormy night in winter, wherein she was attacked by a vampire… And then rescued by another. Now 10 years later, Yuki Cross, the adopted daughter of the headmaster of Cross Academy, has grown up and become a guardian of the vampire race, protecting her savior, Kaname, from discovery as he leads a group of vampires at the elite boarding school. But also at her side is Zero Kiryu, a childhood friend who's hatred for the creatures that destroyed everything he held dear, is now determined never to trust them.
This coexisting arrangement seems all well and good, but have the vampires truly renounced their murderous ways, or is there a darker truth behind their actions. Is Kaname's infatuation with Yuki the beginning of a forbidden romance, or is it something in her forgotten past that draws him to her. Because in this world of secrets, nothing is as it seems. And the price of misplaced trust may even be worse than death.
Why You Should Watch:
2 cute vampire guys
Romance
Drama, emotional struggles and tragic pasts
Bonus Read: Top 10 Most Popular Anime Twins
Nanami Haruka wants to be a song writer, so she attends an idol training school filled with handsome boys. The school pairs each aspiring songwriter with an aspiring idol, but Haruka finds herself paired with 6 bishounen idols. To make things more difficult, Nanami is also not allowed to date any of her beautiful partners.
Why You Should Watch:
Really funny. Characters like Syo and Natsu provide a few giggles here and there.
A group of cute guys who are pros at music.
Miaka Yūki, an average middle school student caught up in studying for exams, is sucked into an ancient Chinese novel titled "The Universe of Four Gods". There she discovers that she is in an ancient country in what is now China, Konan, and is to be the Priestess of one of the four gods, Suzaku. As the priestess, her duty is to gather the Seven Seishi of Suzaku, who are to be her protectors.
Once they are gathered, the priestess will summon the god Suzaku and bring peace between the warring lands, Konan and Kutou. But it's harder than it seems. Along the road, many hardships are faced, as Miaka's best friend Yui Hongo enters the book and becomes her rival, the priestess of Seiryuu in the land of Kutou. Who summons their god first is up to the courage and skill of the priestesses and their seishi, as they meet triumphs and tragedies along the way.
Why You Should Watch:
Fantasy, magic, alternative worlds
Love triangles
Tohru Honda is 16 year old orphaned girl who gets invited to live in the house of her classmate, the handsome boy Sohma Yuki, and his cousins, 16 year old Kyo and 27 year old Shigure. However, these young men and parts of the rest of their family (both close and distant) hold a curse; if they are hugged by the opposite gender, they transform into animals of the Chinese Zodiac. Everyday is an adventure for sweet Tohru, as she gets to know everyone in the large family better (especially Yuki and Kyo), in both common and bizarre situations. But, the Sohma Family curse is certainly no laughing matter… it also holds horrible cruelity and heartbreak.
Why You Should Watch:
Dramatic, funny and romance
Caters to not only the female audience