Where To Source Products for Retail Arbitrage on Amazon FBA
Those who are successfully making money off the Amazon FBA service know where to find the products that sell. There are so many overwhelming sources for Retail Arbitrage – which means buying cheap products and selling them for a profit. This guide on top locations to source products for Amazon FBA will point you in the right direction.
1. Online Sources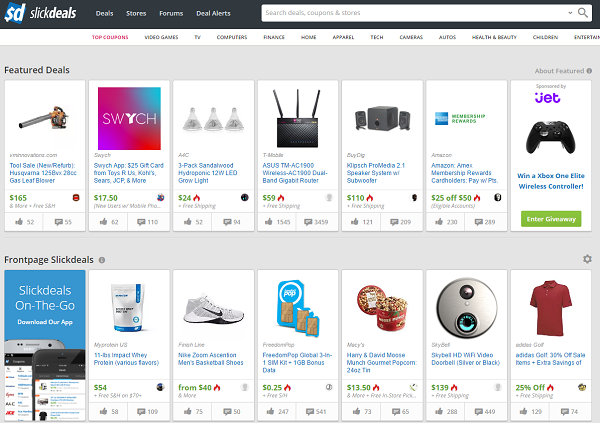 Online arbitrage is the most convenient. All you need is a computer and an internet connection. Popular online sources are the eCommerce portals of many brick-and-mortal retail stores like Walmart, ToysRUs, Target, eBay and so on. Of course, you should be looking for discounted prices and deals. But it's not possible to go through every one of the millions of products on these online stores to find items you could sell. You will need websites that aggregate deals and tools that compare these deals with Amazon prices, to truly have a hassle-free arbitrage experience.
Websites to Search for Deals
Start looking for deals on sites like Slickdeals, BensBargains etc. and you'll quickly be led down a rabbit hole of similar websites. Your next job will be to compare prices with Amazon prices for items that are already selling there. This can be the hard part. That's where some useful arbitrage tools come in.
Tools to compare Amazon prices:
Free
You can use PriceJump. They are free and I recommend you start out using this. This allows you to get a feel of what it is like to scope around for prices.
Paid
Paid tools offer more functions beyond just checking prices and usually comes with some Amazon FBA training and some offer wholesale buying online.
Like the excellent and award-winning Profit Sourcery (starting at $37 a month) or Findspotter ($57 a month) which bring you a daily list of products that you can resell at a profit. Of course these tools cost you because they save you all the time you'd probably have spent comparing millions of products online.
You can also use the Chrome extension OAXray ($99 a month), which searches for products across over 20 online retailers and creates a spreadsheet with additional details like current Amazon prices and any fees involved. That does make the $99 seem worthwhile, doesn't it?
If you do have some time on your hands and don't want to spend money on tools, you could start with the free version (Cleer Pro) of the Cleer Platinum sourcing tool. Or you could pay a one-time fee of $97 for the product.
You'll also need price tracking tools like camelcamelcamel.com to keep track of the prices and changes in the millions of items selling on Amazon. You can see the history of price changes and sales. This is important, because you don't want to sell a product that you've already listed, when the price drops suddenly on Amazon. You may want to keep an eye on the prices at camelcamelcamel and wait for the price to go back again before selling.
When you've zeroed in on some items that you might light to sell, use Amazon's own free revenue calculator to figure out how profitable a sale will be after considering FBA fees and marketplace fees etc.
2. Retail Stores
If you keep your eyes peeled for clearance sales at big and small retail stores, you can buy low and sell high on Amazon. Even many items that you buy at regular prices may sell for much higher on Amazon.
Where to Buy
There is really no limit to what stores you can find something to sell. But good places to start are your local grocery store, pharmacy and toy store. Toys in particular can be very profitable, particularly during the holiday season. Also browse the aisles of the bigger stores like Toys R Us, Target, Walmart, Home Depot etc. for items to sell. Below is a link of a comprehensive list of all major discount retail stores you can check out in your area.
Useful Tools
The most common free app will be the default Amazon Seller app.
There are a couple of tools that you should arm yourself with to compare prices and zero in on the items you can sell for a profit. Make that iPhone useful by getting the Amazon Price Check app – it's completely free. Unfortunately, there's no Android version.
No worries if you've got no iPhone. There are several barcode scanner apps that will let you compare prices of products you find on shelves with prices on Amazon. I personally like Profit Bandit as they have most of the stuff automated and does all the math for you. It does come at a subscription fee of $9.99/month.
What to Buy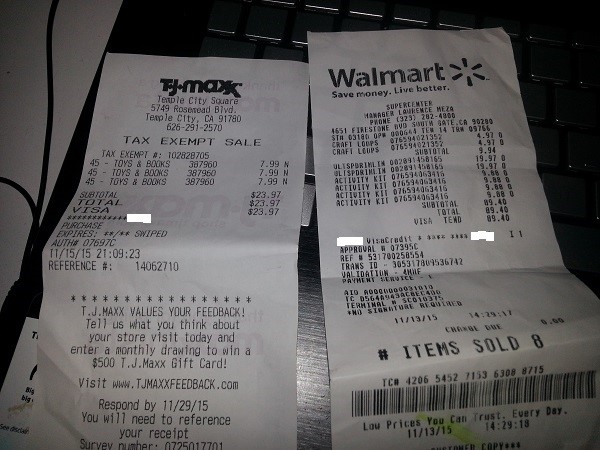 It's best not to go with products that are in high demand and have many sellers already. Instead, look for items that are discontinued, since someone on Amazon may be glad to find it at your store. Also, it's not a bad idea to pick up items that your local store is selling in bulk at low prices because they're not selling well in your area. There just may be someone who will be happy to find it at your FBA store.
Also, start off with toys, pet and baby products. These are things that are always in demand, especially for toys in December.
3. Bookstores
Why not sell books? They're the biggest sellers on Amazon, they're easy to find, usually inexpensive and easy to ship too. In addition, it's easy to know the value of a book from the ISBN or an ISBN barcode before you buy. Simply use one of the barcode scanners you've downloaded, to evaluate the price of a book.
Plus, you can actually find books for really cheap at used book stores and even for free (on places like Craigslist) and mark up the price to make a good profit over and above FBA fees. And the great advantage of selling books on FBA is that you're not competing with Merchant Fulfilled books.
Where to Buy Books
Look at your local used book store or thrift store, as well as clearance sales and bargains. Online bookstores for cheap new and used books like Powell's Books, Better World Books, BookMooch, Thrift Books etc. are good places to go.
Also consider selling used textbooks as well, sourced from local bookstores or online stores like Alibris and Skyo. Note that textbook prices tend to go up right before classes start at the beginning of semester, and fall in the summer.
4. Garage/Estate Sales
Garage sales, estate sales, yard sales are also great places to find excellent items to sell on a limited budget. You can often find new or nearly new items at these sales, which you can sell for huge profits on Amazon. You're also likely to find low competition from other sellers with the items you find from garage sales. You can find garage sales near you for free at gsalr.com.
Be prepared to wait out a while before your garage sale item finds a buyer, though some items may sell off quickly. You'll also have to spend some time browsing through the garage sale to find suitable items, and then clean it up and remove stickers before you can ship it. But overall, a few low investment garage and estate sale items can supplement your other sales quite smoothly.