10 Similar Anime Like Kakuriyo no Yadomeshi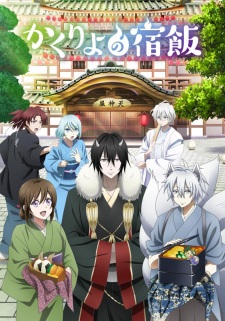 Kakuriyo no Yadomeshi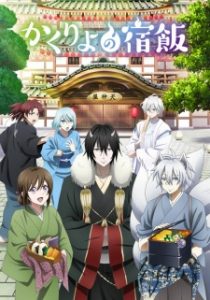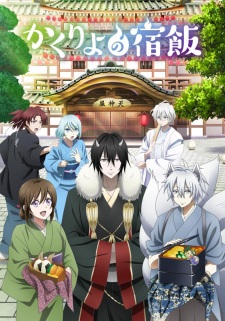 Here are my favorite picks for anime like Kakuriyo no Yadomeshi. Keep in mind the list is in no particular order. Enjoy!
Kamisama Kiss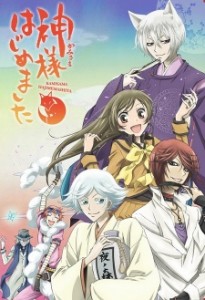 High schooler Nanami Momozono has quite a few problems of late, beginning with her absentee father being in such extreme debt that they lose everything. Downtrodden and homeless, she runs into a man being harassed by a dog. After helping him, she explains her situation, and to her surprise, he offers her his home in gratitude. But when she discovers that said home is a rundown shrine, she tries to leave; however, she is caught by two shrine spirits and a fox familiar named Tomoe. They mistake her for the man Nanami rescued—the land god of the shrine, Mikage. Realizing that Mikage must have sent her there as a replacement god, Tomoe leaves abruptly, refusing to serve a human.
The Ancient Magus' Bride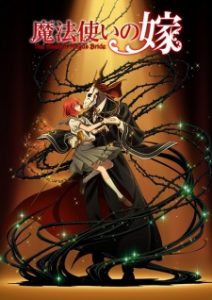 Chise Hatori, a 15-year-old Japanese girl, was sold for five million pounds at an auction to a tall masked gentleman. Abandoned at a young age and ridiculed by her peers for her unconventional behavior, she was ready to give herself to any buyer if it meant having a place to go home to. In chains and on her way to an unknown fate, she hears whispers from robed men along her path, gossiping and complaining that such a buyer got his hands on a rare "Sleigh Beggy."
Food Wars!: Shokugeki no Soma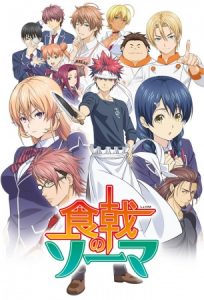 Ever since he was a child, fifteen-year-old Souma Yukihira has helped his father by working as the sous chef in the restaurant his father runs and owns. Throughout the years, Souma developed a passion for entertaining his customers with his creative, skilled, and daring culinary creations. His dream is to someday own his family's restaurant as its head chef.
Konohana Kitan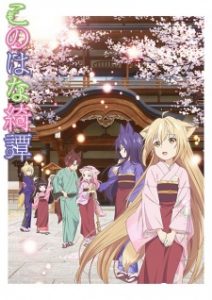 In a bustling village of spirits, Yuzu, a cheerful fox girl, starts her first job as an attendant at the traditional hot springs inn Konohanatei. Though Yuzu has no experience working at such a high-class establishment, Kiri, the affable and reliable head attendant, immediately puts her to work learning the basics.
Natsume's Book of Friends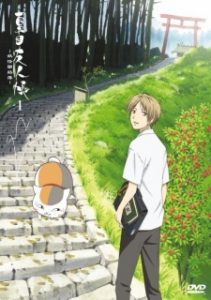 While most fifteen-year-old boys, in one way or another, harbor secrets that are related to girls, Takashi Natsume has a peculiar and terrifying secret involving youkai: for as long as he can remember, he has been constantly chased by these spirits. Natsume soon discovers that his deceased grandmother Reiko had passed on to him the Yuujinchou, or "Book of Friends," which contains the names of the spirits whom she brought under her control. Now in Natsume's possession, the book gives Reiko's grandson this power as well, which is why these enraged beings now haunt him in hopes of somehow attaining their freedom.
Fushigi Yûgi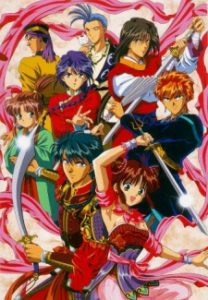 While visiting the National Library, junior-high students Miaka Yuuki and Yui Hongo are transported into the world of a mysterious book set in ancient China, "The Universe of The Four Gods." Miaka suddenly finds herself with the responsibility of being the priestess of Suzaku, and must find all of her celestial warriors for the purpose of summoning Suzaku for three wishes; however, the enemy nation of the god Seiryuu has manipulated Yui into becoming the priestess of Seiryuu. As enemies, the former best friends begin their long struggle to summon their respective gods and obtain their wishes…
The Morose Mononokean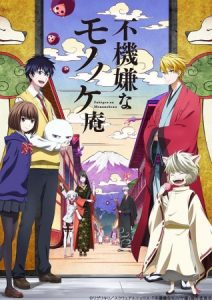 The start of Hanae Ashiya's high school career has not been easy—he has spent all of the first week in the infirmary, and his inexplicable condition is only getting worse. The cause of his torment is the mysterious fuzzy creature that has attached itself to him ever since he stumbled upon it the day before school began.
Spirited Away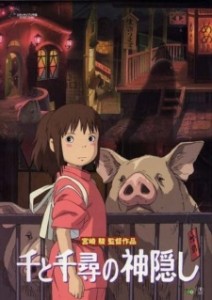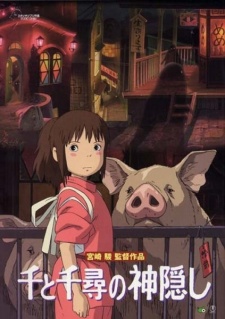 Stubborn, spoiled, and naïve, 10-year-old Chihiro Ogino is less than pleased when she and her parents discover an abandoned amusement park on the way to their new house. Cautiously venturing inside, she realizes that there is more to this place than meets the eye, as strange things begin to happen once dusk falls. Ghostly apparitions and food that turns her parents into pigs are just the start—Chihiro has unwittingly crossed over into the spirit world. Now trapped, she must summon the courage to live and work amongst spirits, with the help of the enigmatic Haku and the cast of unique characters she meets along the way.
Ouran High School Host Club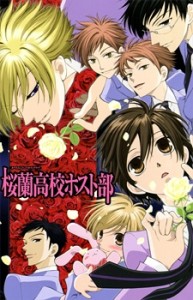 Haruhi Fujioka is a bright scholarship candidate with no rank or title to speak of—a rare species at Ouran High School, an elite academy for students of high pedigree. When she opens the door to Music Room #3 hoping to find a quiet place to study, Haruhi unexpectedly stumbles upon the Host Club. Led by the princely Tamaki, the club—whose other members include the "Shadow King" Kyouya, the mischievous Hitachiin twins, and the childlike Haninozuka "Honey" and his strong protector Mori—is where handsome boys with too much time on their hands entertain the girls in the academy.
The World Is Still Beautiful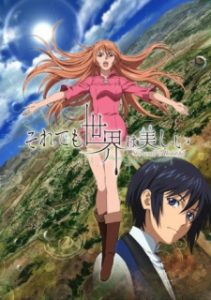 In the Sun Kingdom, sunshine is part of its citizens' everyday lives, and rain is something that they have never even heard of. However, in a faraway land called the Rain Dukedom, the weather is reversed, and everybody has the power to create rain with their voices.
Livius Ifrikia has conquered the entire world and expanded the Sun Kingdom's influence in the three short years since he was crowned king. Upon learning about the powers to create rain, Livius decides to marry Nike Remercier, one of the princesses of the Rain Dukedom. However, those outside the Sun Kingdom have spread a rumor that Livius is a cruel, ruthless, and tyrannical ruler, and as word reaches the princess, she begins to prepare herself for the worst. But when she finally meets her fiancé, Nike discovers that he is an entirely different person from what she originally expected.
References: Myanimelist