Best Anime Waifu Body Pillows – How to Get Them and Clean Them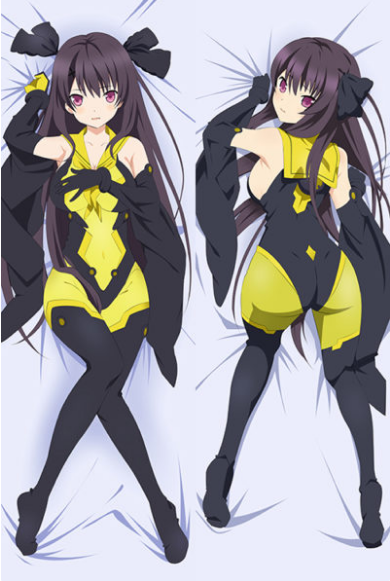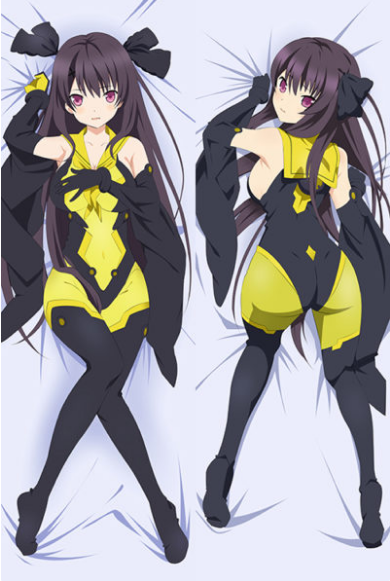 I'm sure you've seen them before, life-sized pillows with pictures of anime characters on them. After all, they have been everywhere from James Franco dating one on prime time television to in the news when a man from Korea got married to his favorite waifu pillow!
All weirdness aside, body pillows are actually really great for your health. Body pillows can help alleviate neck, spine, and hip strain. While also, helping to correct your breathing enabling you to snore less!
How to find Anime Waifu Body Pillows
The fastest, and most convenient way, to buy an anime waifu body pillow is going to be online. There are a ton of different options available to you with prices that range from $15-200+. So where is the right place to buy from? Well, it depends on what you are looking for.
If you want an official dakimakura, you need to have it imported from Japan. These anime pillow cases are very limited in number and have to be preordered months and months in advance. Official dakis are made by quite a few different manufacturers, with some of the biggest being Cospa, Broccoli, and Kadoka. To buy directly from Japan there are quite a few .jp sites out there that you can find them on, HobbySearch to name one, however, quite a few of them will require a proxy service to complete the transaction.
A lot of official Dakimakuras are sold out within minutes. So a great alternative is to buy a Doujinshi dakimakura. These are fan-made original pieces of art by independent artists that either sells independently or sell their artwork to manufacturers either outright or by licensing it out to them and getting paid commission on a per sale basis.
Another great way to snag a anime body pillow is to, pick one up at a convention. Your convention dakimakura can be either an official or doujinshi daki. So if you prefer to own one over the other, make sure to ask the shopkeeper which it is! If you ever make it to Japan during the time of year that Comiket is going on, make sure to stop by and browse through the dakimakuras they have to offer at the largest doujinshi fair in the world.
The one place you want to avoid buying are places like eBay. A lot of what is offered on eBay are bootlegs of artwork stolen from official dakimakuras or stolen from independent artists. That's a big reason why they are under $20!
Once you pick a piece of artwork with your favorite anime character, you will typically need to choose the kind of fabric you would like. Most official dakimakuras are made from either Twill or Two-way Tricot and a dakimakura from a doujinshi circle can be made from a variety of different fabrics including Japanese Textile, Velvet, and Two-way Tricot.
6 Ways to Keep Your Anime Body Pillow Looking Fresh
Due to the cost and the collectible nature of a dakimakura, you're going to want to take a few precautions to make sure it isn't damaged.
1. Wash yourself regularly – If you don't keep yourself cleaned, then body oils, dirt, and smells will be rubbed into the pillowcase while you are using it to sleep.
2. Protect her from your pets – This one speaks for itself, if a pet sinks their teeth or claws into your dakimakura it will have become a very expensive chew toy!
3. Keep your nails trimmed – If your nails are long or jagged they can snag the delicate fabric causing it to tear.
4. Avoid direct Sunlight – Too much direct sunlight can cause fading. However, unless you are one of those people that are going to be parading your waifu pillow around town, direct sunlight can be avoided simply by using curtains in your bedroom or by placing your pillow under your blanket during the day.
5. Wash your dakimakura regularly – You do this to keep the daki cover clean, but also, even if you wash yourself regularly the pillowcase will still house oils and dirt that can stain the cover so it's important to be proactive when it comes to cleaning.
6. Wash the inner pillow – It's recommended to wash your pillows at least two times a year.
One of the most important (though often forgotten) ways you can keep your dakimakura in tip top shape is by keeping a regular washing schedule. As stated earlier, this helps not only to keep the daki from smelling dirty, but oils and dirt from your body can permanently stain a dakimakura if not cleaned regularly.
In an ideal world every couple of weeks you should hand wash your waifu pillow and hang it out to dry indoors. However, for a lot of people, this kind of time-consuming act is often not feasible. Thankfully machine washing is an option, though there are some very strict steps that you need to follow.
Basic Steps to Machine Washing Your Dakimakura Summarized
● Carefully remove daki cover from pillow.
● Place in washing machine with bleach-free soap.
● Run washer on delicate (hand wash), and the coldest temperature setting for the water.
● Once done washing, remove your waifu pillow immediately. Now you need to wring all of the excess water out, being careful not to stretch your dakimakura out.
● Hang dry the cover DO NOT USE A DRYER. Also, you want to avoid direct sunlight, and any place with high humidity, such as the bathroom.
● For stubborn stains, gently rub them out with bleach-free soap and a soft toothbrush.
Even If Lewd Isn't For You
Due to the inherently lewd nature of waifu pillows, people often associate them with sex, thus, creating this oddly uncomfortable social stigma that follows dakimakura fans around everywhere. While there are more than their fair share of X-rated dakis, there are plenty of G-rated designs out there for the casual anime fan to snag. So don't let all of the NSFW designs of your favorite anime character deter you away from getting in on the hobby!
Note: This is a guest post by Tony from waifupillows.com. If you want to get some cool waifu body pillows, be sure to check out his store!