Top 10 Best Ninja Anime Series [Recommendations]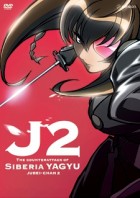 Well, everyone knows about Naruto, so it won't be on the list. However, I will share with you my other favorite ninja series that most have probably not heard about. Here are my top picks for the best ninja anime of all time! 🙂
Anime "Best of" Genre List
The year is 1614 AD. Two warring ninja clans, each supporting a son of Hidetada Tokugawa as the next shogun, send ten representatives each to fight to the death for the possession of a scroll. The prize: the annihilation of the other and the staunch support of the Tokugawa government for the winning clan for the next thousand years.
Jubei Kibagami has always been the master dealer of death, but in rescuing a ninja woman from a monster he sets loose a chain of events that puts death in his own veins and sends them on a nightmarish odyssey through a surreal and devil infested ancient Japan. How do demonic possessions, an annihilated village and a man Jubei thought safely buried in his past all connect? If Jubei can't piece the blood-soaked clues together, his only consolation will be that he won't live to regret it for very long! Prepare your mind and steel your gut for the insanely gore-packed orgy of violence that still stands alone and unchallenged as the ultimate anime action feature.
The historical romantic comedy follows 17-year-old high schooler Sagara Yoshiharu who one day time-travels to the Sengoku period, where all the major Samurai lords are cute girls. Yoshiharu meets Oda Nobuna, the female counterpart of Oda Nobunaga, and begins to serve her as a substitute of Kinoshita Tokichiro, who was killed.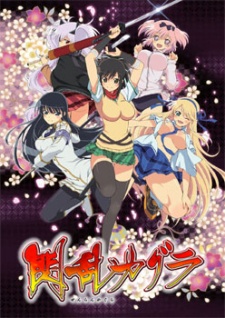 There was a time when there were ninja serving the powerful, hired for intelligence missions, destruction, or assassination. While the times have changed, the need for ninja has not vanished. In a particular school, there are girls who are secretly in training to become ninja. Ninjas-in-training, Asuka, Katsuragi, Hibari, Ikaruga, and Yagyuu each have a secret technique scroll that they protect at all times. This features their tumultuous school life as they pursue the path of the ninja!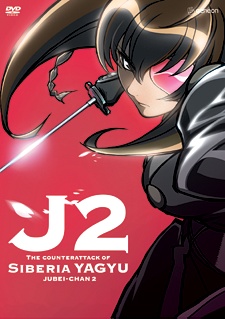 Three hundred years ago, in the frigid land of Siberia, Jubei Yagyu engaged in a fierce battle with Kitaretsusai of the Northern Yagyu clan. The duel was costly, as his daughter Freesia was frozen in suspended animation. As a result of global warming in the present day, Freesia breaks free from her icy grave and moves to Japan as a middle school transfer student, where she befriends Jiyuu Nanohana. Little does Jiyuu know that Freesia is targeting her to acquire the coveted Lovely Eye Patch, which Freesia believes is rightfully hers.
Kaede is a normal school girl who was studying for her exams for school when suddenly she is interrupted by Shinobu, a girl who is a ninja-in-training, attempting to complete her exam. The problem is, in order for her to successfully complete her exam, she must steal one of Kaede's panties! In Kaede's attempt to stop Shinobu from stealing her panties, an unexpected friendship is forged between the two. Kaede soon becomes engrossed in Shinobu's world, surrounded by partying ninjas and a yellow pac-man like thing by the name of Onsokumaru, who claims to be the master of all ninjas!
Kagemori Mamoru is a dowdy boy whose hair is disheveled and who wears thick glasses, but he is actually the son of a ninja family. They have protected their neighbors, the Konnyaku family, secretly for 400 years. Mamoru has personally protected their daughter, Konnyaku Yuuna, since they were in kindergarten. When Yuuna is in trouble, Mamoru puts on ninja suit and turns into a competent ninja to help her.
Get ready for a nightmarish journey through faith and betrayal as the infamous Jubei Yagyu wields his deadly blades against the forces of good and evil alike. In an orgy of unbelievable savagery, the armies of the Shogun give no quarter as they ruthlessly slaughter their enemies. Trapped on the rocky isthmus of Amakusa, the faithful await divine aid as the demon stirs in their midst. Desperate for vengeance, a Child of Heaven becomes the emissary of Hell.
Tortured by visions of Amakusa's final hour, legendary swordsman Jubei Yagyu returns to his ancestral home seeking respite from the bloody duties of a feudal retainer. Life in the village of Yagyu possesses a serenity ill-befitting days of armed rebellion and unholy alliance. For Jubei the tranquility is far too transparent, and soon, chilling rumors reach him. Four dead heroes renew their claim to life, feeding on the fear and violence of the age. Forced to take up the sword once more, Jubei returns to the path of vengeance and damnation in Ninja Resurrection!
A terrible war has ravaged the land, and now, fueled by the blood of numerous fallen warriors the Yoma, demons from hell, emerge once more. A skilled ninja seeks to end the bloodshed these demons inflict upon humanity, but to do this he must fight against his undead former best friend and fellow ninja who was killed in battle and has been resurrected to serve the Yoma.
Recca Hanabishi is a ninja, but is nearly killed in an accident. However, a girl named Yanagi heals him with her powers. Later, the two are tracked down by a woman who attacks them. She tells Recca to ignite his flame, but he is clueless. Just as she hurts Yanagi, Recca releases a powerful flame upon the woman. She is excited to see this. It turns out that Recca was a baby, from the Hokage Clan of the past, that was sent to the future in order to escape death. Now, Recca is the leader of the new Hokage Clan who must stop his half brother, Kurei, from kidnapping Yanagi.
References: Wiki, Ranker  and MyAnimeList