10 Similar Anime Like How to Keep a Mummy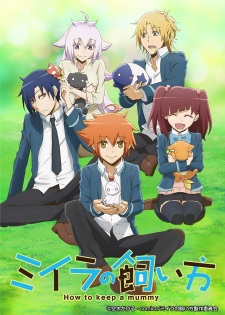 How to Keep a Mummy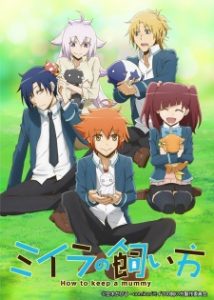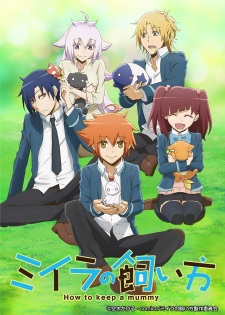 Here are my favorite picks for anime like How to Keep a Mummy. Keep in mind the list is in no particular order. Enjoy!
School Babysitters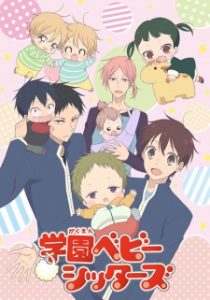 After losing both parents in a fatal plane crash, teenager Ryuuichi Kashima must adjust to his new life as the guardian of his younger brother Kotarou. Although Ryuuichi is able to maintain a friendly and kindhearted demeanor, Kotarou is a reserved toddler still too young to understand the reality of the situation. At their parents' funeral, they are approached by Youko Morinomiya, the stern chairman of an elite academy, who decides to take them under her care.
Flying Witch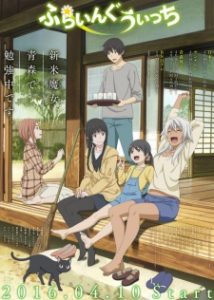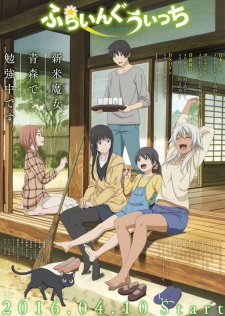 In the witches' tradition, when a practitioner turns 15, they must become independent and leave their home to study witchcraft. Makoto Kowata is one such apprentice witch who leaves her parents' home in Yokohama in pursuit of knowledge and training. Along with her companion Chito, a black cat familiar, they embark on a journey to Aomori, a region favored by witches due to its abundance of nature and affinity with magic. They begin their new life by living with Makoto's second cousins, Kei Kuramoto and his little sister Chinatsu.
Jingai-san no Yome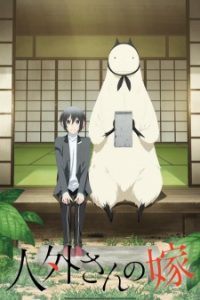 Tomari Hinowa is a normal high schooler, until one day he's told that he has to become the wife of a mysterious creature called Kanenogi. This is the start of their newly married life.
Shōnen Maid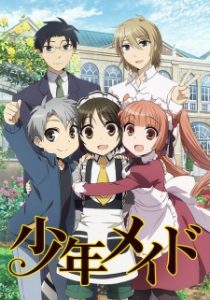 After the sudden death of his mother, elementary school student Chihiro Komiya is left with no home and no family. But this changes when he encounters a rich and frivolous stranger who turns out to be his long-lost uncle, Madoka Takatori. Madoka offers to take Chihiro in, but upon arriving at his uncle's high-class mansion, the young boy is greeted by a plethora of dust and garbage. As Chihiro's neatfreak instincts kick in, he sets about cleaning the entire residence.
The Morose Mononokean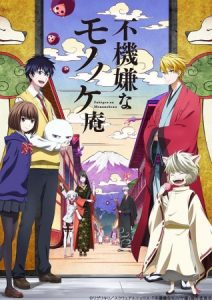 The start of Hanae Ashiya's high school career has not been easy—he has spent all of the first week in the infirmary, and his inexplicable condition is only getting worse. The cause of his torment is the mysterious fuzzy creature that has attached itself to him ever since he stumbled upon it the day before school began.
Elegant Yokai Apartment Life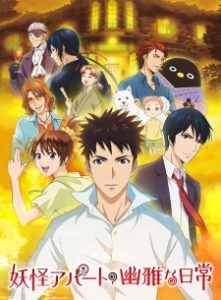 Inaba Yuushi's parents died in his first year of middle school, and he moved in with his relatives. Though they did care for him, he could tell he was a burden. After he graduated, he happily prepared to move to a high school with a dormitory. Unfortunately, the dormitory burned to the ground before he could move in! Yuushi doesn't want to live with his grudging relatives, but it's rough finding lodging as an orphaned student with little money. He finally finds a room in a nice old building which seems too good to be true.
Miss Kobayashi's Dragon Maid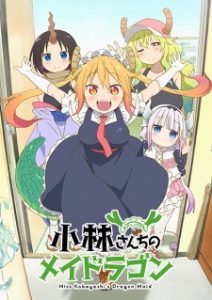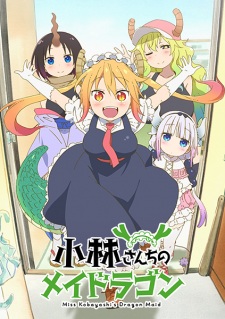 As Kobayashi sets off for another day at work, she opens her apartment door only to be met by an unusually frightening sight—the head of a dragon, staring at her from across the balcony. The dragon immediately transforms into a cute, busty, and energetic young girl dressed in a maid outfit, introducing herself as Tooru.
Potemayo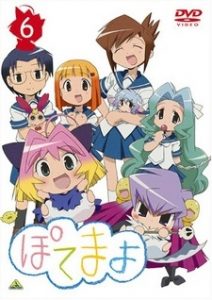 Sunao Moriyama finds a strange but cute creature that he names Potemayo. Potemayo starts following him everywhere, usually riding on top of his head. His discovery becomes the center of attention in his class at school. Soon after, a similar creature appears, and is named Guchuko by one of Sunao's classmates. However, Guchuko doesn't seem to be as good-natured as Potemayo.
Natsume's Book of Friends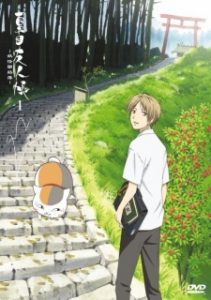 While most fifteen-year-old boys, in one way or another, harbor secrets that are related to girls, Takashi Natsume has a peculiar and terrifying secret involving youkai: for as long as he can remember, he has been constantly chased by these spirits. Natsume soon discovers that his deceased grandmother Reiko had passed on to him the Yuujinchou, or "Book of Friends," which contains the names of the spirits whom she brought under her control. Now in Natsume's possession, the book gives Reiko's grandson this power as well, which is why these enraged beings now haunt him in hopes of somehow attaining their freedom.
Kappa no Kaikata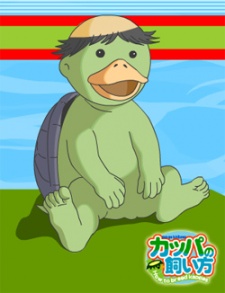 A young man passes a pet shop on his way home, and seeing a kappa in the window, decides to buy it on a whim. He brings the creature home, and names him Kaatan. He's never owned a kappa before, so he relies heavily on a book he purchased on the subject of raising and training kappa. The books gives several good tips for bringing up a smart and well behaved kappa, and it all seems very simple. Unfortunately, putting these techniques into practice and actually making them work is not quite as easy as the book implies. Kaatan seems to understand things at first, but usually ends up either forgetting what he's learned, or isn't interested in learning in the first place. However, this particular young man has a lot of patience, and continues his possibly fruitless effort to raise Kaatan into a pet he can be proud of.
References: Myanimelist