Pokemon TCG Online Guide [Tips and Tricks]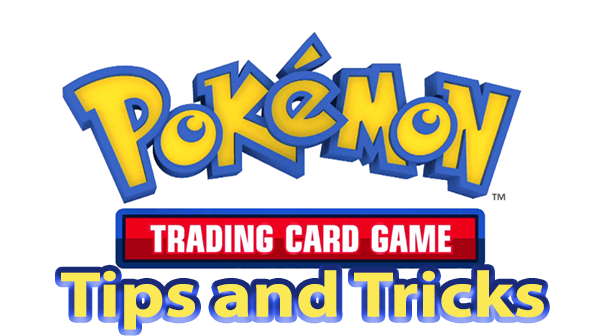 Gotta catch them all in Pokemon TCG Online. Take a look at this guide for tips on finding a good starting theme deck and general information you need to know about the game.
Finish the Tutorials
Perhaps you started but didn't finish the tutorial or you just flat out skipped it! It's highly recommended you go and complete the tutorial, even if you know how to play a general TCG. More so if you just started the game.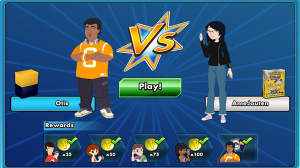 The reason for this is you can easily gain up to 200 tokens for beating all of the the AI players in the tutorial. These tokens will help you towards purchasing a future Theme deck or booster pack without having to drop real money on the game.
Earning Cards and Tokens
You can eventually earn free Pokemon TCG Online game cards and tokens by just logging into the game daily, you also get an entire deck for finishing the Trainer Challenge when you beat the other trainers. Making this a nice place to start as a new player, you will not only get experience but you'll be rewarded for your time.
If you pay attention to the bar underneath each trainer, you will see that beating them in multiple succession will give you additional rewards as well.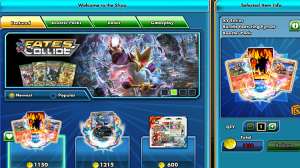 Tokens are the virtual currency in Pokemon TCG Online. You spend Tokens to purchase cards in the shop. A ten-card booster pack ( 10 pack comes with 8 guaranteed commons, an uncommon and a rare) costs* anywhere from 200 tokens up to 1150 tokens for a promo booster / bundle booster pack.
*prices may vary in the future
The themed decks will only cost you about 500 tokens.  I personally prefer the theme decks to the booster packs as it gives you more control over what you're purchasing.
Here is a free code you can redeem: Use this codes for a water/normal Rallying Cry deck and an Avatar shirt – FlashFire
Help Building/Picking a Deck
You can actually get pretty far on the standard decks you are provided as mentioned above but perhaps you feel the need to customize a deck, which you will once you've got a good grasp of the game.
When it comes to building your deck, focus on your favorite type of card or play style and then build around it. Discard anything that doesn't focus around a set number of cards you intend to play, you want to remove as many unnecessary filler cards as you can.
You are playing with a limitation of 60 cards and you can only have so many of the same cards in your hand (up to 4 of the same name). Nothing feels more worse than pulling a low damage, non evolving cannon fodder Pokemon in a heated battle.
Heals or support trainer cards to boost your attack damage help greatly in eliminating the enemy players Pokemon.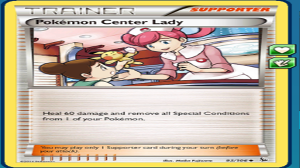 In some cases getting a card out with a damage boost that allows you to one-shot the enemies Pokemon could keep them indefinitely on the defensive.
Here are some community recommended theme decks you could try out. I won't list any "best decks" because that is entirely down to the person playing the deck. Dark Hammer is at the top as its considered to be a very consistent deck.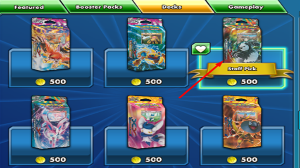 Dark Hammer
Aurora Blast
Stone Heart
Iron Tide
Storm Rider
Battle other players through Versus mode
Once you've gotten used to the game and have made a deck you like, step into the player vs player versus mode. Going through a Random battle will put you against another player which allows you to not only earn tokens for playing the game but greatly increase your experience. There are a lot of rewards you can get from playing in Versus mode.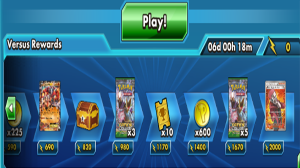 This is the best way to advance as a player and to ensure your deck will hold out before you advance to something more serious like the tournament stages. Always battle test your deck in up to 10 games, this will give you a general ideal of  where its weak and strong and allow you to fill in the holes.
General Tips and Tricks.
Login daily for the rewards
Go to settings, Card Cache and download all the card images (2gb download) so you don't have to preload card images.
Complete the daily Challenges to earn booster packs, Trainer Tokens, and other rewards
Play as many cards as you can before attacking.
Evolve benched Pokemon and pump them up with energy so they come into the fight maxed out.
In some cases it better to let your Pokemon die than to waste energy retreating. Unless the Pokemon has a lot of active buffs and you can get it back out in a few turns after healing it.
Don't be afraid to trade other players for cards you want. Only undercut the market slightly.
Win Tournaments to get booster packs to trade.
Low energy cost with high damage cards can pack a big punch.
Be mindful of Coin Flip cards. Always read your and your opponents card when it involves a coin flip. For example Some take energy away, some can have a damage multiplier.
If you play the physical card game, there are specially marked Pokemon TCG packs that have codes to unlock online booster packs.
You can earn some trainer tokens from playing games on the Pokemon site.