7 Anime Like Kokoro Connect [Recommendations]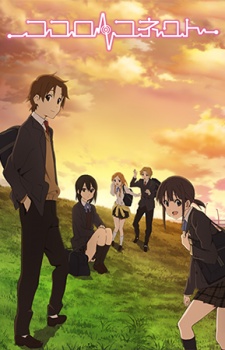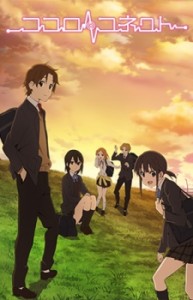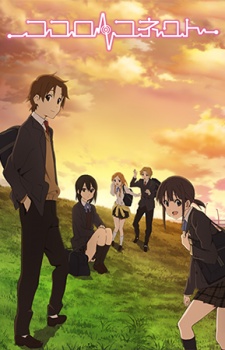 Here are my favorite picks for anime like Kokoro Connect. Keep in my the list is in no particular order. Enjoy the recommendations!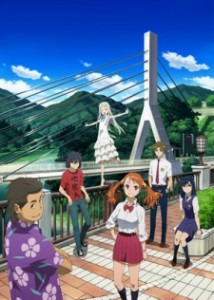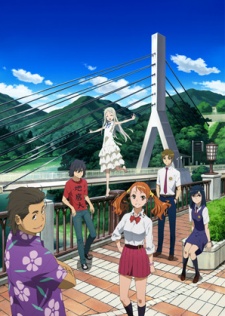 After a tragic accident during their childhood, Jinta and his group of friends split apart and live separate lives. Now in high school, the group is drawn together once more by an unknown force. Ano Hana, short for Ano Hi Mita Hana no Namae wo Bokutachi wa Mada Shiranai (We Still Don't Know the Name of the Flower We Saw That Day), is a drama and slice of life anime series following the lives of these students and the friendship they once had, as they re-discover guilt, anger, friendship, happiness, and so much more.
Will Jinta Yadomi, Tetsudou Hisakawa, Naruko Anjou, Matsuyuki Atsumu and Chiriko Tsurumi find the strength to repair broken bonds?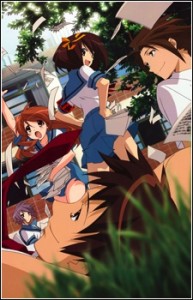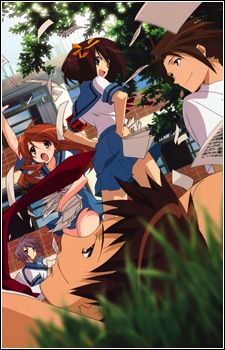 Kyon, your typical high school student, has long given up his belief in the supernatural. However, upon meeting Haruhi Suzumiya, he quickly finds out that it is the supernatural that she is interested in—aliens, time travelers, and espers among other things. When Haruhi laments about the lack of intriguing clubs around school, Kyon inspires Haruhi to form her own club. As a result, the SOS Brigade is formed, a club which specializes in all that is the supernatural.
Much to his chagrin, Kyon, along with the silent bookworm, Yuki Nagato, the shy and timid Mikuru Asahina, and the perpetually smiling Itsuki Koizumi, are recruited as members. The story follows the crazy adventures that these four endure under their whimsical leader, Haruhi. The story is based on the light novels by Nagaru Tanigawa. [Written by MAL Rewrite]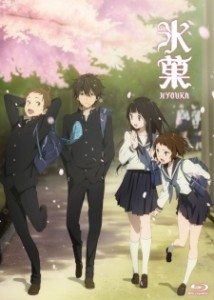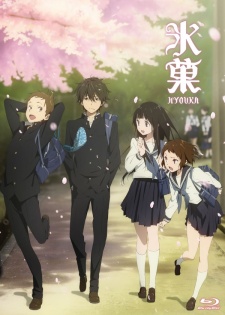 Energy-conservative high school student Houtarou Oreki ends up with more than he bargained for when he signs up for the Classics Club at his sister's behest—especially when he realizes how deep-rooted the club's history really is. Begrudgingly, Oreki is dragged into an investigation concerning the 45-year-old mystery that surrounds the club room.
Accompanied by his fellow club members, the knowledgeable Satoshi Fukube, the stern but benign Mayaka Ibara, and the ever-curious Eru Chitanda, Oreki must combat deadlines and lack of information with resourcefulness and hidden talent, in order to not only find the truth buried beneath the dust of works created years before them, but of other small side cases as well.
Based on the award-winning Koten-bu light novel series, and directed by Yasuhiro Takemoto of Suzumiya Haruhi no Soushitsu, Hyouka shows that normal life can be full of small mysteries, be it family history, a student film, or even the withered flowers that make up a ghost story. [Written by MAL Rewrite]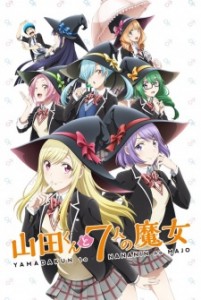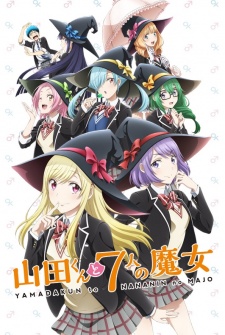 Ryuu Yamada is known as a delinquent in his high school; he has been bored of classes after one year of attending school. One day, he accidentally falls from a flight of stairs onto Urara Shiraishi, the ace student of the school. Yamada wakes up to find that he has swapped bodies with her! The two try to reverse the change and discover that kissing triggers the body swap. On the suggestion of student council vice-president Toranosuke Miyamura, they revive the Supernatural Studies Club. The club encounters other "witches" with different powers that are activated with a kiss! (Source: Wikipedia)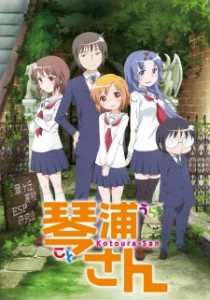 A school love comedy. Kotoura Haruka is a 15-year-old girl who can read people's minds. She has been suffering from troubles caused by her mind-reading ability, and her parents got divorced as a result. She moves to a new high school but tries to keep away from her classmates. Manabe Yoshihisa, one of her classmates, accepts and appreciates her ability and she begins to interact with her friends with his help. (Source: MAL News)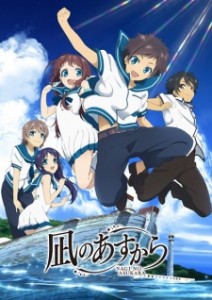 Long ago, all humans lived beneath the sea. However, some people preferred the surface and abandoned living underwater permanently. As a consequence, they were stripped of their god-given protection called "Ena" which allowed them to breathe underwater. Over time, the rift between the denizens of the sea and of the surface widened, although contact between the two peoples still existed.
Nagi no Asukara follows the story of Hikari Sakishima and Manaka Mukaido, along with their childhood friends Chisaki Hiradaira and Kaname Isaki, who are forced to leave the sea and attend a school on the surface. There, the group also meets Tsumugu Kihara, a fellow student and fisherman who loves the sea.
Hikari and his friends' lives are bound to change as they have to deal with the deep-seated hatred and discrimination between the people of sea and of the surface, the storms in their personal lives, as well as an impending tempest which may spell doom for all who dwell on the surface. [Written by MAL Rewrite]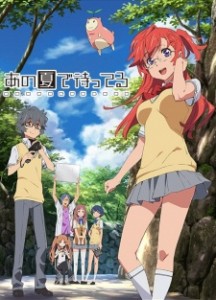 When a group of friends decide to make a movie over a long summer holiday, they end up learning a little about filmmaking and a lot more about each other and themselves. What begins as a simple way to avoid the summer doldrums quickly turns into something much more complex, intimate and revealing, as the maturing relationships between the members of the young cast take on new, and sometimes very unexpected, turns. (Source: Sentai Filmworks)
References: MyAnimeList, Wiki, ANN