8 Anime Like The Fruit of Grisaia [Grisaia no Kajitsu] [Recommendations]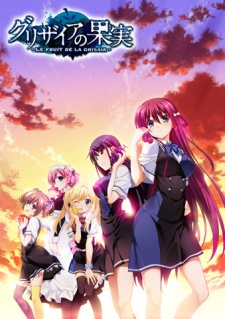 Romance is in the air. Especially, in the world of anime, where you get tons of romance shows. Although, this is more a mixture of different genres being thrown in with romance.
Giving you such examples like The Fruit of Grisaia.
Finally gotten to transfer to Mihama Academy, Yuuji Kazami wants to live an ordinary high school life. However, it seems his dream may not come true when he tries to talk to five other students, all of whom are girls, which he discovers there are more about than what they appear to be. It seems it's up to Yuuji to help these girls out from themselves.
This is a more of a drama series but it still works as well as having romance in it. It's has a very interesting premise that everyone should watch. Without further ado here are 8 Anime Like The Fruit of Grisaia [Grisaia no Kajitsu].
Clannad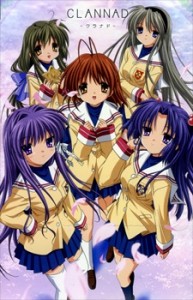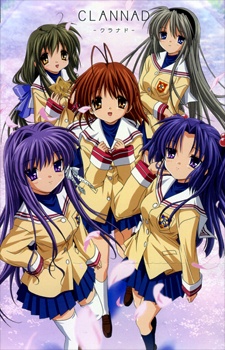 Thinking he will amount to nothing, Tomoya Okazaki skips classes whenever he can and just waste away his high school days. One day, he encounters what seem to be a strange girl named Nagisa and thinks nothing of it, until he starts to notice her throughout the school. As they begin to talk, Nagisa explains that due to an illness she has, she was held back a year and have dreamed of reviving the drama club.
So since he has nothing better to do, Tomoya helps Nagisa to bring back the drama club and does so much more than he ever could of imagine.
This anime has everything that will make you feel every emotion as you watch it and does not pull any punches.
My Teen Romantic Comedy SNAFU (Yahari Ore no Seishun Love Comedy wa Machigatteiru.)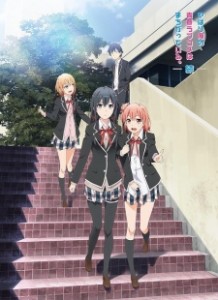 Hachiman Hikigaya firmly believes that joyful youth is nothing but a farce, at which he writes an essay mocking modern social relationships. His teacher forces him to join a club that aims to extend a helping hand to any student who seeks their support in achieving their goals. The only other club member that feels the same as he does is Yukino Yukinoshita, they both has come to the conclusion where they never dreamed they would be.
Hachiman and Yukino could use their wits to solve many students' problems, or they could take advantage of the situation they are in.
I've written about this series a handful of times in different lists and been featured many times as well. What I'm trying to say is go watch it if you haven't already.
Yamada-kun and the Seven Witches (Yamada-kun to 7-nin no Majo)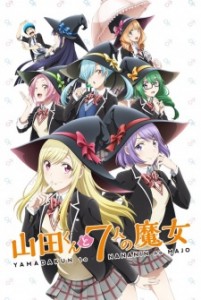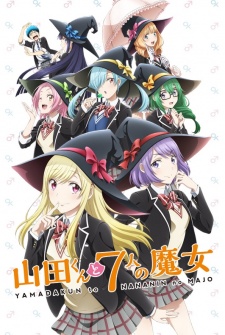 As much he tries to stay out of being a troublemaker, Ryuu Yamada seems he can't get out of it. Although that might change, when he and a girl named Urara Shiraishi, accidently trips one and another at which they kissed each other, then somehow switches bodies. As they soon discover this, they are recruited to the Supernatural Studies Club, where six other girls who also have supernatural powers as well.
Their goal is to find other girls with supernatural abilities.
It's a fun show, that I think it has a lot going for that makes it unique.
A Good Librarian Like a Good Shepherd (Daitoshokan no Hitsujikai)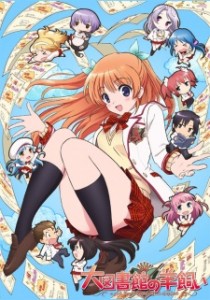 In his second year of Shiomi Academy, Kyotarou Kakei loves to read more than anything else, which his dream is to spread his love of reading through the Library Club. One morning Kyotarou gets a strange email from 'The Shepherd' which tells him that something is going to happen to him which will change his fate which and soon after a lot of events that he finds himself, it's in those events that he meets three new members joining his library club while also becoming involved with Tsugumi's "Happy Project."
It is a very surprising show that I think it should be given a chance to watch.
AntiMagic Academy 35th Test Platoon (Taimadou Gakuen 35 Shiken Shoutai)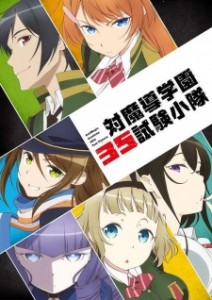 The Antimagic Academy is a special school that specializes in educating future witch hunters whose primary job is to find and stop magical threats and dangers. It's here that the story follows the 35th Test Platoon, also nicknamed the "Small Fry Platoon" due to its low ranking among the other squads and its incompetent members. Although, things start to shake up as a new member named Ouka Ootori, who is an excellent fighter, joins with them.
But is she trustworthy enough, to not get all of them killed?
I've written this show a while ago and it's still a good show to watch.
The World God Only Knows (Kami nomi zo Shiru Sekai)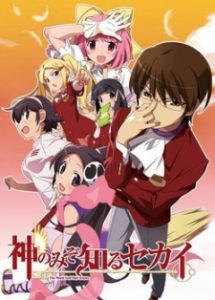 Keima Katsuragi accepts an anonymous offer to prove his supremacy at dating sim games, however, he is aiding an impish demon from hell to retrieve the escape spirits. The only way to capture these spirits are to conquer the hearts of girls.
A show I've written before, it is still funny and in some ways a bit clever. I recommend for anyone to watch this show.
Elfen Lied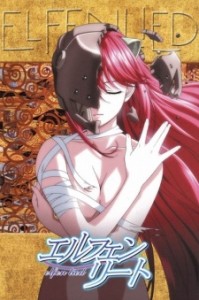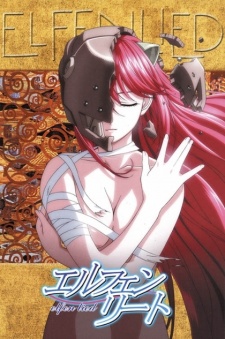 A special breed of human referred to as "Diclonius," and Lucy happens to be one of them. She has telekinetics and been experimented on by the government. She escapes and is taken by two colleges students, to help her but this is only the beginning of things to come.
This show may not be everyone's taste but for me, it's one of the best animes I've seen.
Rewrite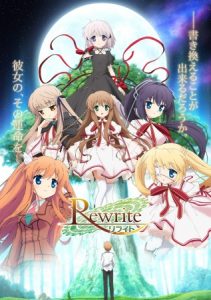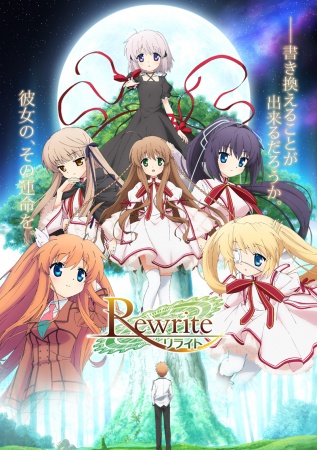 Equipped with the superhuman ability, Kotarou is drawn to the supernatural. He gets to meet with members of the Occult Research Club and learn each of them through their shared adventures.
It's a really good show, that should at least get some more attention.