7 Anime Like Junjou Romantica [Recommendations]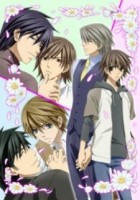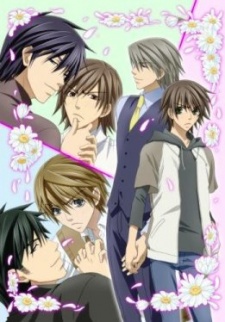 Here are my top picks for anime like Junjou Romantica. This list is very heavy on romance and shuonen-ai. Keep in mind the list is in no particular order. Enjoy!
Because Ritsu Onodera hates to rely on family connections he quits a job as a literature editor at his parents' company, Onodera Publishing, and winds up taking a job at Marukawa Books. To his chagrin, he is assigned to the shōjo manga department in spite of having no interest or experience in it. And on top of that, he has an awful first impression of his high-handed editor-in-chief, Masamune Takano. What comes after is a story of first love full of tears and laughter.
Shuichi Shindou wants to make a famous band. He works on his band, hoping to get a chance in the public eye, with nothing on his mind but his musical ambitions. One night as Shuichi writes song lyrics, his paper blows away, and a stranger picks it up. The man is Yuki, a famous romance novelist who tells Shuichi that his writing skills are grade school level.
From that moment on, Shuichi is determined to find Yuki and have him explain his rudeness… he just doesn't realize that he's experienced love at first sight. When Shuichi finally finds Yuki, it's a journey of obstacles, frightening experiences and haunting pasts trying to keep them apart. But, it's just the gravitation of fate and love that always pulls these lovers back together everytime.
Izumi was born in a family of celebrities. His father is a singer, his mother and artist, his older brother the lead vocalist for the popular band Crashers. Izumi himself, however, is just a nerdy college student. He loves the manga "Magical Girl Lala Lulu" and dreams of becoming a manga writer himself. One day he is roped into filming a commercial where he wears a dress. Another actor on the set, Ryoma Ichijo, mistakes him for a woman and falls in love at first sight. As it turns out, though, they met ten years in the past. And Ryoma feelings don't change when he finds out Izumi is a boy.
Twelve-year old Aoyagi Ritsuka is left with his insane mother as his only family when his brother, Seimei, is killed suddenly. After moving to a new school, he meets Agatsuma Soubi, who claims to have known his brother. Ritsuka eventually discovers that Soubi and Seimei used to be a fighting pair, whereby Soubi was the "Fighter" and Seimei was the "Sacrifice". Now that Seimei is gone, Ritsuka has inherited Soubi, who will become his "Fighter". After learning that Seimei was killed by an organisation known as the "Seven Moons", Ritsuka decides to investigate into his brother's death, with the sometimes useless help of Soubi, along the way.
Being in love with your straight sempai isn't easy, but being in love with your straight, homophobic, and (to top it off) tyrannical sempai can be hell. And that's something Tetsuhiro Morinaga can relate to… especially now that he's had a taste of the forbidden fruit…
After being best man at his best friend's (Saitou Toshihisa) wedding, Nagai Atsushi realizes that he might have fallen for him. Nagai, drowning in his sorrows and hatred for the new bride then meets Honda Kenzou, another guest at the wedding. Honda takes care of Nagai when he was dead drunk and now Nagai can't stop thinking of both Honda and Saitou.
Yukiya Ayase is a gentle, kind hearted, and innocent university student. The only relative he has left, his cousin Tetsuo, betrays Ayase by selling him to the highest bidder in an auction with hopes of making an enormous profit to be able to pay off his debts. Somuku Kanou, a bad-tempered (though very rich) loan shark, comes to Ayase's rescue and buys Ayase for an impressive 1.2 billion.
Kanou apparently knows Ayase from something that happened between them in the past, but Ayase cannot remember who Kanou is nor does he understand why he "saved" him. In a desperate effort to keep Ayase close to him, Kanou demands the debt be repaid in full and suggests the perfect way to do it: by selling his body to Kanou for 500,000 each time. Ayase is horrified in the beginning, but something soon begins to grow between them that can't be bought for any price.
References: ANN, MyAnimeList, Wiki