8 Anime Like Manyuu Hikenchou [Recommendations]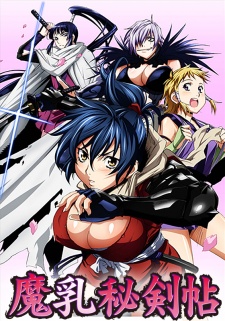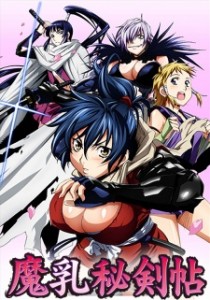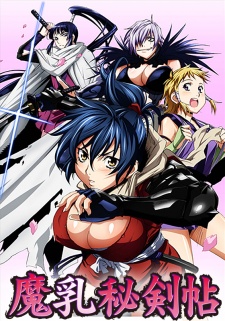 Here are my favorite picks for anime like Manyuu Hikenchou. Keep in mind the list is in no particular order. Enjoy the recommendations!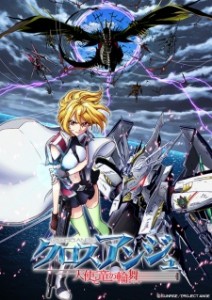 Due to humanity obtaining the data technology that has evolved to a great amount—called "Mana"—the human race is able to subjugate all wars, starvation, pollution, and other problems on Earth by using its power, which is similar to magic. Earth has obtained the utopia of complete peace and no wants.
First princess of the Misurugi Empire, Angelize. As with everyone else, she also had no wants or worries. She was celebrated by the people of the empire, and was supposed to wear the crown. However, she realizes the shocking truth that she is a Norma. "Norma": An irregular existence that cannot use Mana, and are treated as heretics and as "things" rather than people. Having everything stolen from her, she was thrown away on a remote island where she endured living a life in hell .
What was waiting for her there was a fateful meeting with a group of Norma girls who know nothing but battle. The girls spend their days riding humanoid robot weapons called "Paramails" hunting giant dragons that have come from another dimension to invade. Having her name taken from her, what will soldier Ange see at the end of the fight? What can she believe in? What will she obtain? The story of a single girl's fortitude starts now. (Source: ANN, edited)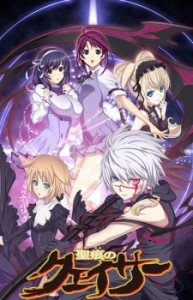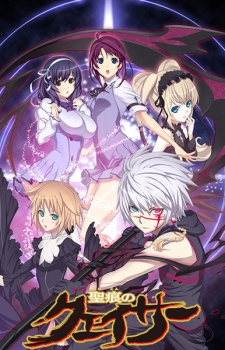 At St. Mihailov Academy, a series of serial murders have taken place with all the victims being young women. Who is this rampant culprit? And which beautiful maiden will fall prey to his evil next?
After a horrible day of being harassed by their classmates, the adopted sisters Mafuyu Oribe and Tomo Yamanobe stumble across an injured young man and decide to bring him back to their place to recover. That very night, Mafuyu ends up at the mercy of the infamous serial killer. Strangely, he demands not her life, but instead an icon left behind by Tomo's father.
Luckily, Sasha, the mysterious young man that the sisters had taken in, comes to the rescue just in time, helping Mafuyu avoid the same fate as the other victims. Sasha reveals that he is a Qwaser, an individual capable of controlling scientific elements by partaking in Soma, a miraculous essence found within the breasts of women. Capable of manipulating iron, Sasha crafts a giant scythe and slays the serial killer. He enrolls in the academy the next day signalling the beginning of a very "interesting" school year.
Seikon no Qwaser is an action-heavy story that doesn't shy away from fan-service. Join Sasha and his allies as they fend off the evil that is nearing in. (Source: MyAnimeList)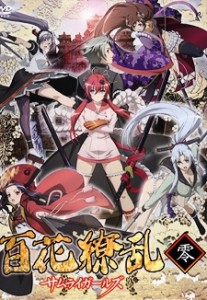 Jubei Yagyu, Hanzo Hattori, Yukimura Sanada, Sen Tokugawa, Kanetsugu Naoe, and Matabei Goto. In the alternate world of Hyakka Ryouran: Samurai Girls these are not the legendary samurai of history. They are scantily clad young ladies living in an age where the Tokugawa shogunate remained in power, and all of them have been sent to Buou Academic School in order to hone their battle skills.
Muneakira Yagyu, master of the Yagyu dojo, is the only one who has the ability to take these warriors to the next level, making them into master samurai. Once he unlocks the hidden powers of Jubei with a kiss, the rest of the girls will set their sights on attaining that power for themselves.
Together with his new group of master samurai, Muneakira will rebel against the school's student council, who have tasked themselves with oppressing students in this hectic world. (Source: MyAnimeList)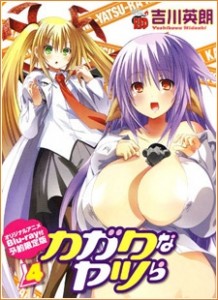 A "science trouble" romantic comedy OVA bundled with the manga's fourth volume. It follows a high school boy named Komaba Haruki and his two girl friends: the cyborg girl Airi, and the half-dog girl Ayana. The two go to extremes with the power of science, which only gets Haruki involved in ecchi troubles. (Source: ANN, MAL news)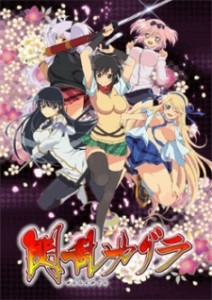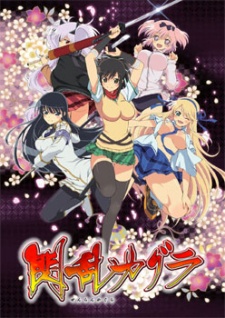 The Hanzo Academy is a prestigious prep school with a secret known only to a select few. Behind its walls is a training course for shinobi; trained spies and assassins that centuries ago had served the shoguns for their political and military needs. Today the tradition continues with five young female trainees with diverse personalities: the care-free Asuka, fierce yet perverted Katsuragi, the sweet and innocent Hibari, stoic and protective Yagyuu, and their mature, class representative, Ikaruga.
Senran Kagura tells the story of these five girls and their secret journey to complete their shinobi training. The journey quickly becomes more complicated than they expect though when a darker, more sinister group of shinobi reveal themselves. Not only do they know of the girls at the Hanzo Academy, but they seem fully intent on and capable of proving themselves to be the superior, modern day shinobi.
Through honing their skills, harnessing the power of their secret scrolls to perform shinobi transformations, and working together as a team, Asuka and her friends must rise to meet this new challenge. Not just for the sake of their training, but for the everything the Hanzo Academy stands for. (Source: MyAnimeList)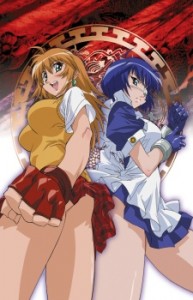 In Ikkitousen, the Kanto region of Japan is locked in the middle of a turf war between seven different high schools. Among the students of these schools are a select few who are in possession of sacred beads. These magatama harbor the souls of warriors who fought during the Three Kingdoms Era of Chinese history. Not only are these students blessed with abilities that draw from the souls they are tied to, but they are also blessed, or maybe cursed, with the fates of these warriors from the past.
One of these students is Hakufu Sonsaku; a young, caring, dim-witted girl who has recently transferred into Nanyo Academy and will be living with her cousin, Koukin Shuyu. Hakufu's arrival creates an almost immediate sense of tension due to her power as a fighter and the possibility that she may be the one who carries the spirit of the Chinese warlord, Sun Ce. The most powerful fighters at Nanyo, known as "The Big Four" are shaken by her presence and determined to stop Hakufu from achieving the goal given to her by her mother: to conquer those who challenge her and unite the seven schools. (Source: MyAnimeList)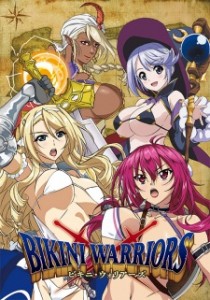 A team of four brave women — Fighter (also the daughter of a legendary warrior who saved the country in the past), Paladin, Mage, and Darkelf — accept the quest of saving the world from destruction. In order to achieve the goal they have to barter with villagers and fight against numerous monsters in their sexy and scantily-clad bikinis. (Source: ANN)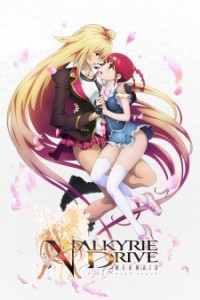 The "beautiful girl sexy battle action" anime is set on five artificial islands. Mamori is a "mermaid" transferred to one of those islands. When Mamori is attacked, a newly transferred girl named Mirei saves her. The enemy doesn't stop, however, and the two are soon cornered. Just when they think all hope is lost, Mirei kisses Mamori, and Mamori turns into a sword. Mirei then wields the sword and launches a counterattack against their enemies. (Source: ANN)
References: MyAnimeList, Wiki, ANN