Top 15 Best Fan Service Anime Series for Guys and Girls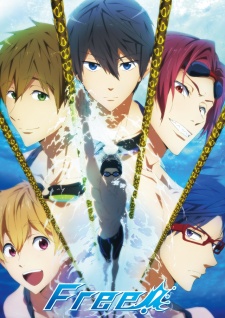 Fan service anime has always been popular among anime fans. The rise of this genre came in the late 90s. It is considered a common genre now. Let's take a look at some of the best anime has to offer. Keep in mind the list is in no particular order. I have also separated the list for boys and girls.
Anime "Best of" Genre List
For Guys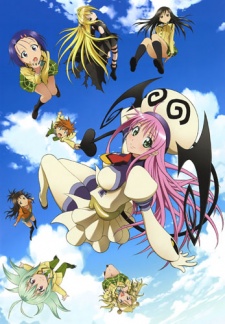 Timid 16-year-old Rito Yuuki has yet to profess his love to Haruna Sairenji—a classmate and object of his infatuation since junior high. Sadly, his situation becomes even more challenging when one night, a mysterious, stark-naked girl crash-lands right on top of a bathing Rito.
To add to the confusion, Rito discovers that the girl, Lala Satalin Deviluke, is the crown princess of an alien empire and has run away from her home. Despite her position as the heiress to the most dominant power in the entire galaxy, Lala is surprisingly more than willing to marry the decidedly average Rito in order to avoid an unwanted political marriage.
To LOVE-Ru depicts Rito's daily struggles with the bizarre chaos that begins upon the arrival of Lala. With an evergrowing legion of swooning beauties that continuously foil his attempted confessions to Haruna, To LOVE-Ru is a romantic comedy full of slapstick humor, sexy girls, and outlandishly lewd moments that defy the laws of physics. [Written by MAL Rewrite]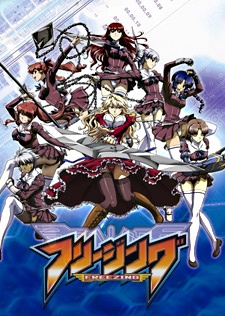 Set in a slightly futuristic world where Earth has been invaded and is at war with aliens from another dimension called the Nova, the story follows the adventures of a Japanese boy named Kazuya Aoi who enrolls for training at a special school for genetically modified girls called Pandoras who battle the aliens, and their male partners, called Limiters, who use a special power called "freezing" to limit their opponent's mobility. The protagonist makes the acquaintance of an unusual older girl named Satellizer el Bridget who appears to be the most powerful Pandora in her class, but has not yet chosen a male partner to be her Limiter, and in spite of the warnings of all his friends, he decides to be her Limiter. (Source: Wikipedia)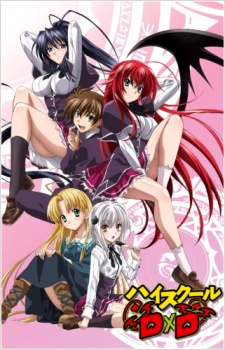 The world of High School DxD is filled with devils, fallen angels and exorcists, all blending in with the normal human population. Hidden underneath the average tasks of everyday folk are conflicts and battles resolved by each of these different factions.
Meanwhile, we have Issei Hyoudou – your typical "curious" high school student. His perverted dream is to create his own steamy harem. However, with a stroke of bad luck, Issei's first date turns out to be with a beautiful fallen angel that ends up brutally attacking and killing the poor boy. Talk about a bad date, huh? Luckily though, he is later brought back to life and turned into a devil by Rias Gremory, a devil who now becomes Issei's master. Now, Issei, along with Rias and other fellow devils, must try to make it in the world of devils and angels. Issei fights to become one of the strongest supernatural beings in the world, in hopes of someday making his perverted high school dream come true.
High School DxD is a hilarious harem anime, featuring a variety of supernatural creatures, as well as tons and tons of beautiful ladies! Keeping in mind that, in this series, there is no clear good or evil, who will you root for – angels or devils?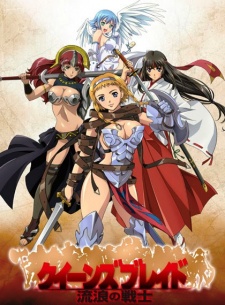 In a land where a queen is chosen every few years solely by winning a tournament, there can be no short supply of formidable opponents. For one woman warrior however, an early defeat clearly shows her that she is lacking in experience though she may be bountiful in body.
Fortunately, while defeat could spell one's doom, her life is saved by a powerful stranger. But unfortunately for this savior, less-than-pure motives and shrewd family members mean her reward is a prison cell. Her release is prompt when the unseasoned warrior she saved, tired of her current lifestyle of nobility, sets off to prove herself. (Source: Media Blasters)
Minato Sahashi is extremely intelligent, yet due to his inability to cope under pressure has failed the college entrance exam twice. As a result he has been branded an idiot and loser by many. One day after talking to his yet again disappointed mother he comes into contact with a girl named Musubi who was under attack.
The girl runs but takes him with her and soon finds that Minato, while unknown to him, is an Ashikabi, one of the mysterious set of masters that have the genetic trait that can become partners with some of the 108 cute girls, buxom women, and bishōnen called "Sekirei." The reason for the partnership allows the Sekirei to use all their power to win in the competition held by the mysterious MBI corporation. (Source: ANN)
Fairy Tail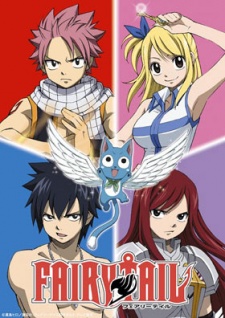 A superficial but kind-hearted celestial mage, Lucy Heartfilia, joins a famous wizarding guild in Magnolia Town called Fairy Tail, where the members use their powers to earn rewards in exchange for fulfilling quests. Here she befriends an impetuous but faithful dragon-slayer wizard, Natsu Dragneel, who is scouring the land for his missing father. The two form a bond with fellow mages Erza Scarlet and Gray Fullbuster, and together they tackle daunting challenges, taking on several powerful allies and foes along the way.
Created by Hiro Mashima, Fairy Tail is an action-packed adventure that follows Lucy and her friends as they learn the value of friendship, forgiveness and family. [Written by MAL Rewrite]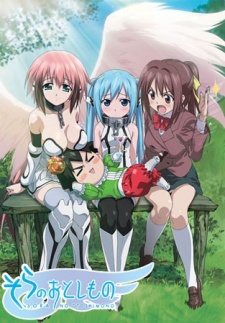 Sakurai Tomoki has been having the same strange dream since he was a child and would wake up in tears. Sugata, an upperclassman at his school, believes the dream to be of the new continent. Later that night, while waiting under the cherry trees for Sugata and his childhood friend, an angel called Ikaros comes flying down and his peaceful life changes from then on.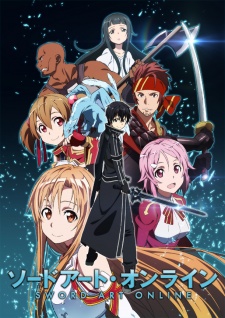 In the year 2022, virtual reality has progressed by leaps and bounds, and a massive online role-playing game called Sword Art Online (SAO) is launched. With the aid of "NerveGear" technology, players can control their avatars within the game using nothing but their own thoughts.
Kazuto Kirigaya, nicknamed "Kirito," is among the lucky few enthusiasts who get their hands on the first shipment of the game. He logs in to find himself, with ten-thousand others, in the scenic and elaborate world of Aincrad, one full of fantastic medieval weapons and gruesome monsters. However, in a cruel turn of events, the players soon realize they cannot log out; the game's creator has trapped them in his new world until they complete all one hundred levels of the game.
In order to escape Aincrad, Kirito will now have to interact and cooperate with his fellow players. Some are allies, while others are foes, like Asuna Yuuki, who commands the leading group attempting to escape from the ruthless game. To make matters worse, Sword Art Online is not all fun and games: if they die in Aincrad, they die in real life. Kirito must adapt to his new reality, fight for his survival, and hopefully break free from his virtual hell. [Written by MAL Rewrite]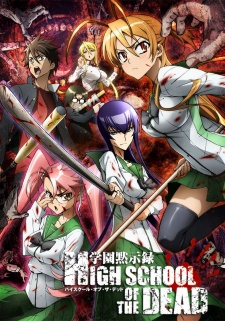 A mysterious, lethal disease is on the loose worldwide, resulting in a catastrophic death rate of humanity, and the increasing rise of attacks, caused by the living dead.
In Japan, several high school students and a school nurse have banded together to escape Fujimi High School shortly after it was attacked by zombies. The group now attempts to figure who or what was responsible for this plague, and in the meantime, attempt to survive the present apocalypse.
The story is initially narrated through the eyes of Takashi Komuro, one of the students who had survived in the initial outbreak.
References: Wiki, MyAnimeList, Ranker and ANN