8 Anime Like The "Hentai" Prince and the Stony Cat. [Hentai Ouji to Warawanai Neko.] [Recommendations]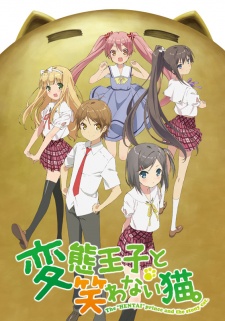 Try as hard as he might, Youto Yokodera wants to be seen as a pervert, however, his actions are often misinterpreted as good intentions, and people cannot see his true nature.
He heard rumors of a cat statue that can banish an unwanted trait, so he searches for it. Youto finally finds it and makes his pray for his façade to be removed. But for a pray like this, there always come with a price.
"The "Hentai" Prince and the Stony Cat." is a great anime to watch. It's  funny, charming, and crazy. Of course, I do have more to recommend for you guys to watch.
Here is 8 Anime Like The "Hentai" Prince and the Stony Cat. [Hentai Ouji to Warawanai Neko.]
My Mental Choices Are Completely Interfering With My School Romantic Comedy
(Ore no Nounai Sentakushi ga, Gakuen Love Comedy wo Zenryoku de Jama Shiteiru)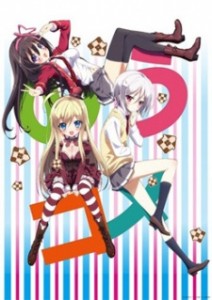 For Kanade Amakusa, life as a high schooler should have been normal, however, it seems he have a curse that is called, "Absolute Choice," which upon him by a self-proclaimed god, randomly presents a mental selection of actions that he must act out based on his choice.
As a result, he stresses through each day, fumbling to repair his reputation while desperately praying to avoid the next spontaneous episode of Absolute Choice. How can things get any worse?
If you like Romcoms then I definitely recommend you to watch this series, I promise you won't regret it.
Heaven's Lost Property (Sora no Otoshimono)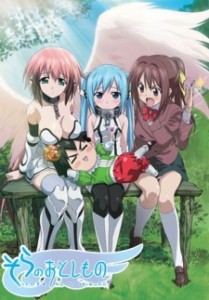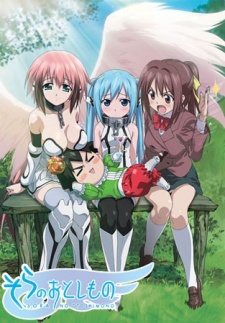 Since he was a child, Tomoki Sakurai has always woke up with tears after he dreamt of an angel. There's seem to be a connection to this and the mysterious New World.
Then he's recruited to the New World Discovery Club. On That day, Tomoki's peaceful life is changed forever when a strange girl falls from the sky and begins to call him master.
This is a must watch comedy anime.
Nyan Koi!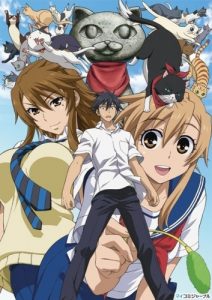 On his way home from school one day, Junpei Kousaka attempts to kick a can into a trash can, but he missed miserably and broke off the head of a cat deity statue. Now he's cursed and the only way to break it, Junpei must do 100 good deeds for cats. It doesn't help that he's allergic to cats.
Will Junpei be able to do the good deeds or suffer the curse?
This show was fantastic. If you are looking for a fun and comical anime that you can just lose yourself in and don't have to take too seriously, then look no further than this show!
The Pet Girl of Sakurasou (Sakurasou no Pet na Kanojo)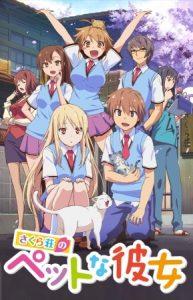 Two high school students have with them a bunch of abandon cats. They will do what they can, to get these cute kittens an owner for them love whichever cats they choose.
I've written this series a while ago and it still very good. Watch this show if you haven't by now.
The Troubled Life of Miss Kotoura (Kotoura-san)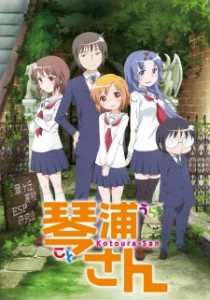 Kotoura Haruka is a 15-year-old girl who can read people's minds but it seems to have caused many problems and as a result got her parents divorced. She moves to a new high school and tries to keep away from her classmates but it seems Manabe Yoshihisa, one of her classmates, accepts and appreciates her ability and she begin to interact with her friends with his help.
Watch this show, I don't care who you are, or what genre you're normally into. Do yourself a service: drown in your own tears, break yourself in laughter, and just enjoy the ride.
Majimoji Rurumo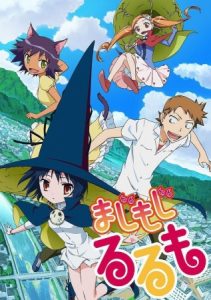 A high-school boy whose only interest is girls, Shibaki has been branded as the most perverted boy at school and the girls avoid him like the plague. One day he finds a book in the library about how to summon witches and Shibaki tries it as a joke, but it turns out to be the real thing. And this is where the true adventure begins.
If you like slow-paced, touching, roman with some slapstick humor, you should try this anime.
Student Council's Discretion (Seitokai no Ichizon)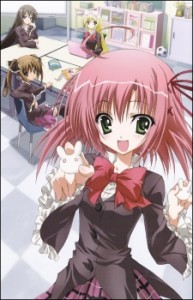 Ken Sugisaki managed to get a spot on the student council by being the top scoring student in his year, but Ken motives are more selfish than anything. He tries to get with the girls into his harem, yet the girls ignore him in favor of more important things. Will Ken get the romance he always dreams about?
This is another show that I've written before and it's a lot of fun. Give it chance when you have the time.
If Her Flag Breaks (Kanojo ga Flag wo Oraretara)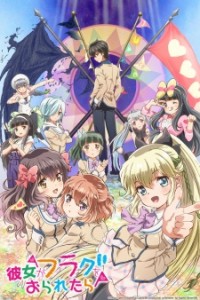 A high school boy named Hatate Souta has an ability to visualize "flags" for future events such as "death flag," "friendship flag," or "romance flag." Despite this, he avoids making friends due to a trauma he experienced. Twelve girls get interested in his strange way of living, and they begin to live with him in the school dorm.
Overall, the show is a nice mixture of genres and leaves you wanting more.