6 Similar Anime Like My Girlfriend is Shobitch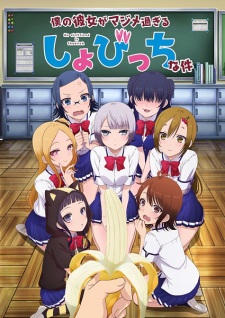 My Girlfriend is Shobitch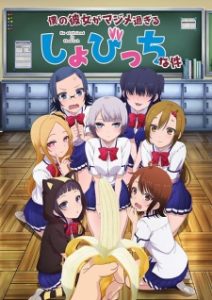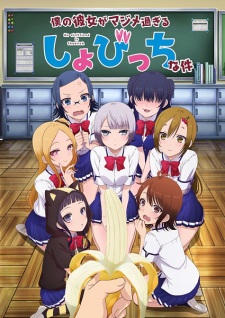 Here are my favorite picks for anime like My Girlfriend is Shobitch. Keep in mind the list is in no particular order. Enjoy!
Seitokai Yakuindomo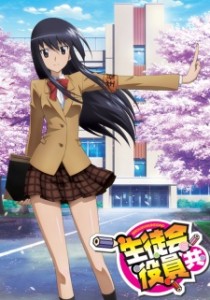 On his first day of high school at the formerly all-girl's Ousai Private Academy, Takatoshi Tsuda is called out for his untidy uniform by the student council president Shino Amakusa. In apology for delaying Takatoshi for his first class—and stating that the group needs a male point of view to accommodate the arrival of boys at the school—Shino offers him the position of vice president of the student council. Though unwilling, Takatoshi finds himself appointed as the newest member of the student council having yet to even step foot inside the school building.
My First Girlfriend is a Gal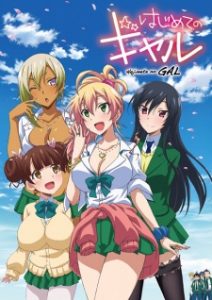 Spring. The "season of love" has arrived and it seems that finding himself a girlfriend was harder than Junichi believed. To break the status quo, Junichi's friends have forced him into confessing to the gal, Yame Yukana. However, things do not go quite as he expected. A series of "firsts" begins!
Yamada's First Time: B Gata H Kei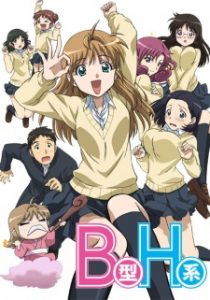 Yamada, first name withheld, is a 15-year-old girl who has just entered Takizawa High School. Easily considered exceptionally beautiful, she has only one problem with her own body, she thinks her vagina looks weird and is very self-conscious about it.
Upon entering high school, her dream was to have casual sex with 100 men but therein lies the problem, she believes an experienced partner will tease her about the way her vagina looks or simply the fact that she's a virgin. She stumbles upon the solution in the form of Kosuda Takashi, a fellow virgin, whom she believes will help ease the transition to more experienced partners.
My Wife is the Student Council President!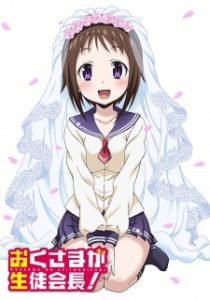 Hayato Izumi is running for student council president. He's studious, responsible, down to earth…and completely outmatched by his rival, Ui Wakana. Ui wins in a landslide after promising comprehensive sex education, free condoms, and other exciting reforms. Bloodied but not discouraged, Hayato licks his wounds and settles for vice president.
Then Ui moves in with him. As it turns out, their parents made a drunken promise decades ago that their children would one day marry. Ui and Hayato must now balance school life with matrimony, keeping their relationship secret from a prudish student body and learning to live with each other. Can they keep the student council in line and find happiness together? Find out in Okusama ga Seitokaichou!
SHIMONETA: A Boring World Where the Concept of Dirty Jokes Doesn't Exist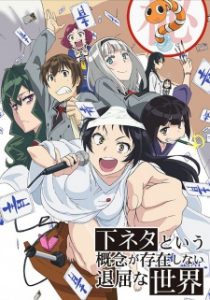 With the introduction of strict new morality laws, Japan has become a nation cleansed of all that is obscene and impure. By monitoring citizens using special devices worn around their necks, authorities have taken extreme measures to ensure that society remains chaste.
In this world of sexual suppression, Tanukichi Okuma—son of an infamous terrorist who opposed the chastity laws—has just entered high school, offering his help to the student council in order to get close to president Anna Nishikinomiya, his childhood friend and crush. Little does he know that the vice president Ayame Kajou has a secret identity: Blue Snow, a masked criminal dedicated to spreading lewd material amongst the sheltered public—and Tanukichi has caught the girl's interest due to his father's notoriety.
My Mental Choices Are Completely Interfering With My School Romantic Comedy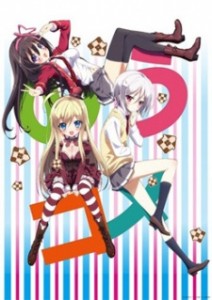 For Kanade Amakusa, life as a high schooler should have been normal, and it would have been—if he wasn't living with the most ridiculous curse imaginable. "Absolute Choice," a system forced upon him by a self-proclaimed god, randomly presents a mental selection of actions that he must act out based on his choice. To add to his dilemma, it tends to occur in the most public of places, and his options never seem to deviate from the rude and crude in nature.
As a result, the helpless boy stresses through each day, fumbling to repair his already tarnished reputation while desperately praying to avoid the next spontaneous episode of Absolute Choice. To his dismay, the one in charge is always one step ahead of him and proceeds to not-so-subtly "choice" him into the lives of several girls at his school. Just when Kanade's school life can't seem to be doomed any further, a decision that he reluctantly selects on the way home sends a beautiful girl crashing down from the sky, along with the promise of more hysterically hellish choices.
References: Myanimelist