7 Anime Like Madan no Ou to Vanadis [Lord Marksman and Vanadis]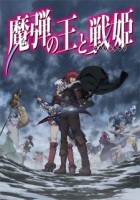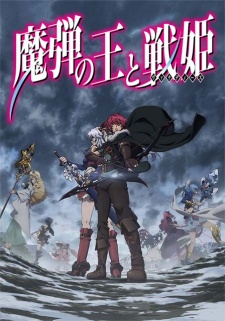 Here are my favorite picks for anime like Lord Marksman and Vanadis[Madan no Ou to Vanadis]. Keep in mind the list is in no particular order. Enjoy the recommendations!
Arslan Senki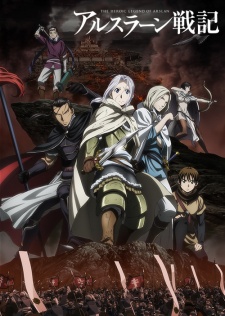 In the prosperous kingdom of Pars lies the Royal Capital of Ecbatana, a city of splendor and wonder, ruled by the undefeated and fearsome King Andragoras. Arslan is the young and curious prince of Pars who, despite his best efforts, doesn't seem to have what it takes to be a proper king like his father.
At the age of 14, Arslan goes to his first battle and loses everything as the blood-soaked mist of war gives way to scorching flames, bringing him to face the demise of his once glorious kingdom. However, it is Arslan's destiny to be a ruler, and despite the trials that face him, he must now embark on a journey to reclaim his fallen kingdom. (Source: Kodansha USA)
After a long and treacherous journey, our Hero finally arrives at the Dark Lady's castle only to find himself being asked for help. The Hero explains how the war that the demons have brought upon the humans have killed thousands and put more in misery. The queen of demons however argues that this war has made the human society band together as one and showed empirical evidence how it has increased population, increased production, boosted economy and improved society overall. Furthermore, she explains to the Hero that ending this war will result in a civil war that will produce more bloodshed than there ever was. The Hero, convinced that the only way to bring peace, relatively speaking, is to join forces with the Dark Lady, agrees to help with her plans! (Source: MU)
Ryner Lute is a lazy student of the Roland Empire Royal Magician's Academy. One day, the Roland Empire goes to war against their neighboring country Estabul, and Ryner loses his classmates in the war. After the war, Ryner sets out on a journey to search the relics of a "Legendary Hero" at King Sion Astal's command and finds out that a deadly curse is spreading throughout the continent.
Night Raid is the covert assassination branch of the Revolutionary Army, an uprising assembled to overthrow Prime Minister Honest, whose avarice and greed for power has lead him to take take advantage of the child emperor's inexperience. Without a strong and benevolent leader, the rest of the nation is left to drown in poverty, strife, and ruin. Though the Night Raid members are all experienced killers, they understand that taking lives is far from commendable and that they will likely face retribution as they mercilessly eliminate anyone who stands in the revolution's way.
This merry band of assassins' newest member is Tatsumi, a naïve boy from a remote village who had embarked on a journey to help his impoverished hometown and was won over by not only Night Raid's ideals, but also their resolve. Akame ga Kill! follows Tatsumi as he fights the Empire and comes face-to-face with powerful weapons, enemy assassins, challenges to his own morals and values, and ultimately, what it truly means to be an assassin with a cause.  [Written by MAL Rewrite]
Issei Hyodo is your average perverted high school student whose one wish in life is to have his own harem, but he's got to be one of the unluckiest guys around. He goes on his first date with a girl only to get brutally attacked and killed when it turns out the girl is really a vicious fallen angel. To top it all off, he's later reincarnated as a devil by his gorgeous senpai who tells him that she is also a devil and now his master! One thing's for sure, his peaceful days are over. In a battle between devils and angels, who will win?   (Source: FUNimation)
The historical romantic comedy follows 17-year-old high schooler Sagara Yoshiharu who one day time-travels to the Sengoku period, where all the major Samurai lords are cute girls. Yoshiharu meets Oda Nobuna, the female counterpart of Oda Nobunaga, and begins to serve her as a substitute of Kinoshita Tokichiro, who was killed.
Louise is a magician at the Tristein Academy, dubbed with the nickname "Zero Louise" due to her inability to effectively use her magic properly, resulting in zero successes. An upcoming test at her academy requires her to summon a familiar, a servant and partner to support her as a magician. Despite desiring a familiar that would be superior to her constantly mocking classmates, Louise ends up summoning Hiraga Saito, your average Japanese boy. Even with Louise and Saito both unwilling to accept each other, they have no choice. Louise cannot attempt another summoning and Saito cannot return to Japan, and so their life together begins. Based on the novel by Noboru Yamaguchi.
References: Wiki, MyAnimeList, ANN