10 Movies like Scary Movie [Recommendations]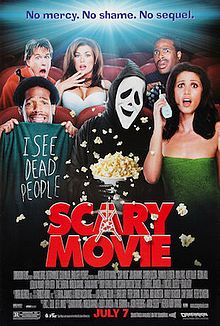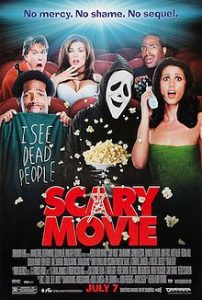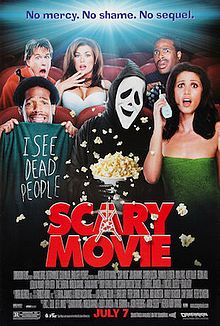 These are my recommendations for films and movies similar to Scary Movie. Keep in mind that this list is in no particular order.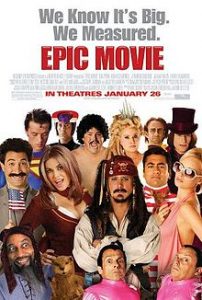 Four adult orphans (Kal Penn, Adam Campbell, Faune Chambers, Jayma Mays) have an incredible adventure in a spoof of blockbuster and fantasy films. They visit a bizarre confectioner's chocolate factory and enter a mythic realm in which they must help a wise but lusty lion rid the land of a witchy woman.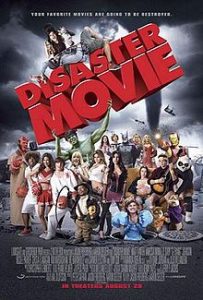 During a fateful night, a group of impossibly attractive 20-somethings (Matt Lanter, Vanessa Minnillo, Kim Kardashian) must dodge a series of man-made and natural disasters. Twisters, asteroids, earthquakes and singer Amy Winehouse are just some of the perils they face while trying to make their way to safety.
When Xerxes (Ken Davitian), the evil god king of Persia, sends his massive army to Sparta, King Leonidas (Sean Maguire) and 13 strapping warriors rise up to defend their homeland. Leonidas, Captain (Kevin Sorbo) and the rest face down dancing Persians, bad punch-lines and celebrity look-alikes.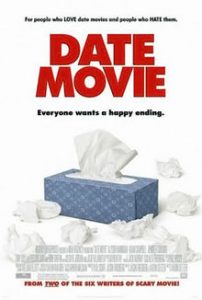 Julia (Alyson Hannigan), a hopeless romantic, finally finds the man of her dreams: British gentleman Grant Fonkyerdoder. But she and her beau face many hurdles that they must overcome on the way to the altar. First, each has to meet the other's parents, then they must consult a wedding planner and foil the plot of beautiful — but jealous — Andy, who desperately wants to spoil her best friend's wedding.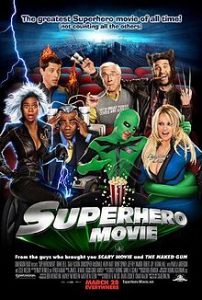 After a bite from a genetically altered insect gives him superhuman abilities, teenage loser Rick Riker (Drake Bell) decides to use his powers for good. Donning an uncomfortably tight costume, Rick becomes a mysterious crime fighter known as "The Dragonfly." But standing in the way of truth, justice and the American Way is an evil villain known as "The Hourglass," who plans to become immortal by sucking the life force out of anyone who gets in his way.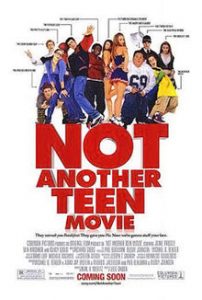 "Not Another Teen Movie" shows no mercy as it skewers the conventions and clichés of the genre you hate to love. Join Janey Briggs (Chyler Leigh), an aspiring artist who is outcast by her classmates for wearing glasses, a ponytail and paint-covered overalls; and Jake Wyler (Chris Evans), the all-American football star who makes a foolish bet to turn Janey into a prom queen, in a risqué romp with an assortment of twisted takes on classic teen characters and teen movies.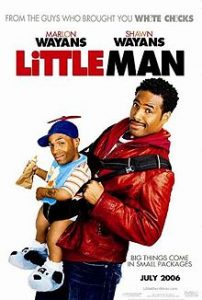 Posing as an abandoned toddler, a very small fugitive (Marlon Wayans) from the law tricks a couple (Shawn Wayans, Kerry Washington) into taking him in. Once there, the baby-faced thief endures the other man's attempts at fatherhood while waiting for a chance to take back the stolen gem he hid in the wife's purse.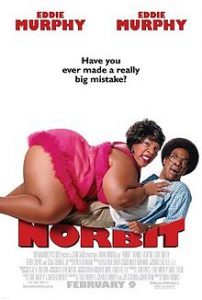 Mild-mannered Norbit (Eddie Murphy) has always had it rough, since the day he was left abandoned at a combination Chinese restaurant and orphanage. Recently forced to marry the shrewish glutton Rasputia, he is at wit's end. Then his childhood sweetheart, Kate (Thandie Newton), moves back to town, and he tries to figure out a way back to his true love.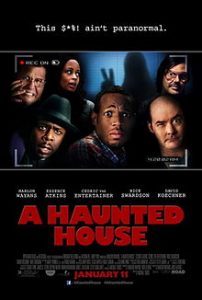 Young couple Malcolm (Marlon Wayans) and Kisha (Essence Atkins) have just moved into their dream home. As they settle in, they learn that they're not alone — not because the house is haunted, but because Kisha is possessed by a demon. Desperate to salvage his relationship — and more importantly — his sex life — Malcolm hires a coterie of paranormal specialists, which includes a priest and ghost busters, to banish the unwelcome intruder from Kisha's body.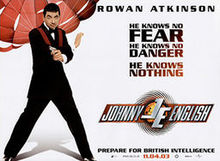 Pascal Sauvage (John Malkovich), a villain intent on stealing Britain's Crown Jewels, has murdered the country's top undercover agents, and mediocre spy Johnny English (Rowan Atkinson) is ordered to prevent further mayhem. But even with help from quick-thinking sidekick Bough (Ben Miller), the goofy agent lands himself in one precarious situation after another. Only when he meets up with Interpol crime-fighter Lorna Campbell (Natalie Imbruglia) is Johnny able to chip away at Pascal's defenses.
References: Tastekid