Top 10 Best PS Plus Free Games for PS4 since 2015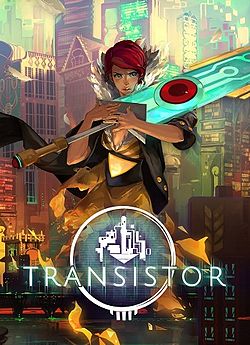 There are plenty of great games to play on your Playstation 4 by now – especially since you've likely been getting a couple every month for a while now.
But when a free game just sits in your library, it's easy to overlook.
Here's 10 to stop overlooking right now.
Rocket League
I absolutely shouldn't have to tell you to play 
Rocket League
, as the indie smash has taken the world by storm.
A mix of soccer and racing, it's just a tight, balanced way of playing soccer with rocket-powered cars. It's simple enough to pick up, but the learning curve keeps going up. You'll put hundreds of hours into this.
Guacamelee! Super Turbo Championship Edition
Guacamelee is undeniably one of the greatest "MetroidVania" titles ever created, and most likely the deepest and most polished game in the genre over the last 5 years.
Drinkbox Studios recently released their latest game, Severed. If you're playing or have played that, have a look at this and be blown away by the art, music, smooth platforming, and incredibly fun combat.
Transistor
This is one of the only games I've ever completed, and then played through a second time immediately because I couldn't get enough of it.
Transistor is sort of an action-adventure, sort of a turn-based strategy game. But as much fun as the gameplay is, the reason to play the game is the fantastic art and sound direction. Darren Korb is a musical genius, and he has exceptionally talented people executing his music. Even the voice acting in Transistor is excellent.
Metal Gear Solid V: Ground Zeroes
The criticisms of Ground Zeroes are well-established. If you just go through the game's story, you'll probably be done in less than an hour.
But that isn't what Ground Zeroes is about. It's about exploring, and using stealth to collect story information in what ultimately served as the prologue to The Phantom Pain. That goal can provide hours upon hours of fun.
And if you've ever loved Metal Gear Solid, you owe it to yourself to spend some time with this.
Limbo
Limbo has been around for a while, but the gorgeous monochromatic puzzle-platformer deserves a look if you haven't played it yet.
Part puzzle game, part survival horror, Limbo is all about figuring out how to lead a relatively defenseless boy through a dangerous, twisted landscape. The puzzle aspects are polished, and the atmosphere is unmatched, even among AAA titles.
Tropico 5
Real-time strategy and resource management games don't generally port well to consoles. Mouse and keyboard is just the best interface for them.
Regardless, Tropico 5 is a unique take on the concept, as you take the role of a Caribbean dictator at different points in the 1900s. It's simultaneously fun, satiric, and well-balanced, and one of the better games of its ilk you can find, now that SimCity is a shadow of its former self.
Infamous: First Light
While 
Infamous: Second Son
is a bigger and better game, 
Infamous: First Light 
does a good job of putting the gameplay 
Second Son 
perfected into a bite-size package.
Arguably, First Light even boasts a better main character… though the story she finds herself in isn't nearly as interesting.
Oddworld: New 'n' Tasty!
Fans of Oddworld: Abe's Odyssey should find much to love here… because this is just that game.
Published as a "ground-up" remake of Abe's Odyssey, New 'n' Tasty boasts a new 2.5D perspective, while maintaining the same feel and basic gameplay of the original.
If you've ever enjoyed the platforming and puzzle-based gameplay of the original, New 'n' Tasty will give you a familiar, yet very different, experience.
King's Quest Chapter 1
Yo, it's King's Quest! It's a brand new game based on the Sierra classic, and it even has the go-ahead from the series' original creators.
It's a good adventure game, and it feels like classic King's Quest, but it's only the first part of a planned six. So it isn't quite the huge value that other games on this list are.
You should still play it.
Never Alone
This certainly isn't the most polished game on this list, but it's one of the most endearing and unique. Can you name me another game about the indigenous Alaskan Iñupiaq people?
This isn't just a game studio using an indigenous people's imagery for profit, either. The Cook Inlet Tribal Council partnered with E-Line Media to make this game about the traditional stories of their people.
You play as an Iñupiaq girl named Nuna and her arctic fox companion, which collectively is the cutest thing imaginable. The game is a puzzle-platformer that involves switching between the two characters. The gameplay can get repetitive, but the style and aesthetic more than makes up for it.